We use affiliate links. If you buy something through the links on this page, we may earn a commission at no cost to you. Learn more.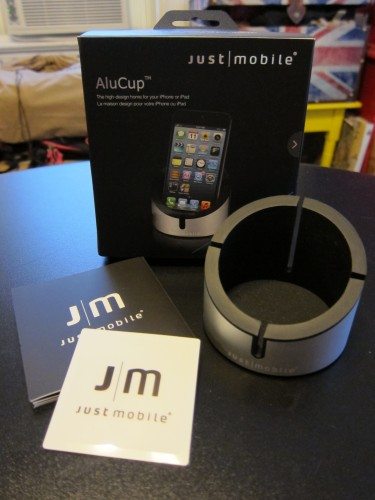 I've always liked the "Apple-esque" design of Apple products and their many accessories. I usually keep an eye out for looking for nice electronic accessories for my home office.  I recently had the chance to review the Just Mobile AluCup which caught my eye due to its sleek design.   There are a few iPhones in my house, so let's see how useful this stand from Just Mobile was.
Note:  Images can be clicked on for a larger size.
The stand is made from nice quality aluminum and rubber.  There are three positions that you can rest your iPhone in – standing, reclining portrait, and reclining landscape.
The device measures 3.2 x 3.2 x 2.4 inches, so it can be used for any mobile phone that is about 2.6 inches wide if used as a holder.  The Just Mobile AluCup is available in four colors; black, red, blue or yellow.  It's available directly from their website, or other online retailers such as Amazon for about $30.
Front: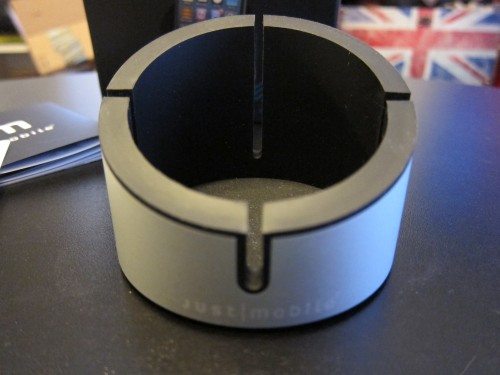 Back: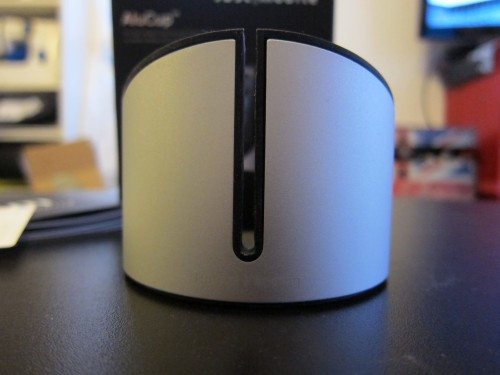 The bottom of the stand is also rubber, which is nice since it won't rub on your wood or glass desk.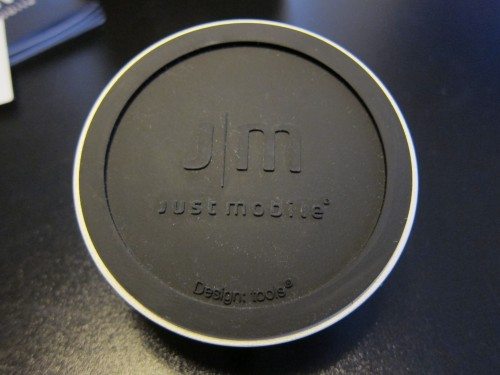 The rubber inside pulls away from the aluminum, for cushion effect and protection from the aluminum housing.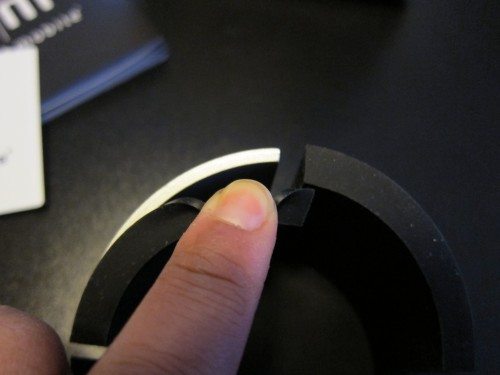 Here's the iPhone in normal standing position. Even with a case, the iPhone 4S fits nicely inside.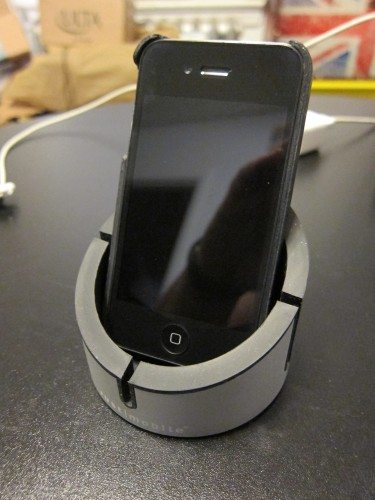 Portrait reclining positon. Notice that the iPhone cable sits conveniently in the front slot.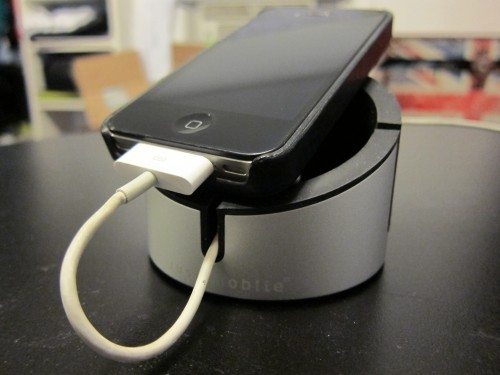 This is the reclining landscape position, with the iPhone cable on the side slot this time.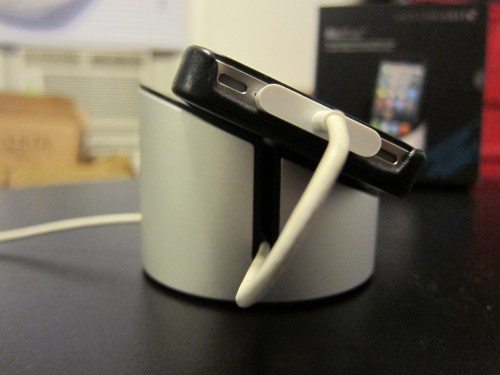 The charging cable can be slipped through any of the four slots of the stand.
You can also tuck away the charger and cable quite nicely…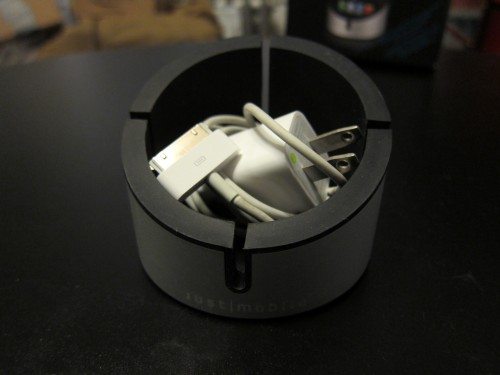 … especially if you rest your iPhone in reclining position, the cables are hidden away when not needed!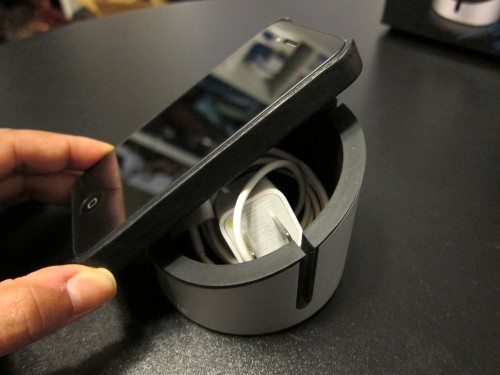 Overall I quite liked this little stand.  I didn't have an iPad mini to try it with, but I imagine using it in reclining mode would be very useful when when in use or watching a video. It blends in well with an Apple desktop or aluminum/stainless steel decor, and would make a great gift for a colleague or friend.

Product Information
Price:
$29.95
Manufacturer:
Just Mobile
Retailer:
Amazon
Requirements:
Pros:

Lightweight
Smooth aluminum body
Cable management is nice

Cons: