We use affiliate links. If you buy something through the links on this page, we may earn a commission at no cost to you. Learn more.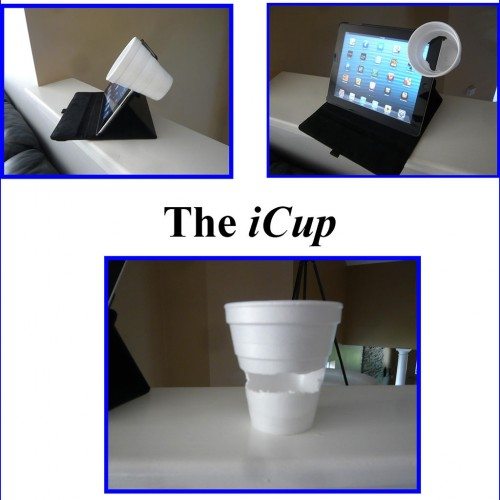 Gadgeteer reader Gary Henderson sent in a great tip for anyone who wants to increase the volume on their tablet without spending money on portable speakers or other accessories. All you need is a simple paper, plastic or Styrofoam cup and a pair of scissors or a knife. Cut a slot in the cup and then slide it over the speaker area of your device. Gary made it for his iPad, but it should work with most tablets depending on the location of the speakers. It works by the same principle that other non-powered sound amplifiers like the SoundBender, iPad Horn and the ElementCase Vapor Dock use. Gary's "device" might not be pretty, but it's practically free, so what more do you want? 🙂
Do you have a tip? Send it in and we might share it with your fellow Gadgeteer readers.