We use affiliate links. If you buy something through the links on this page, we may earn a commission at no cost to you. Learn more.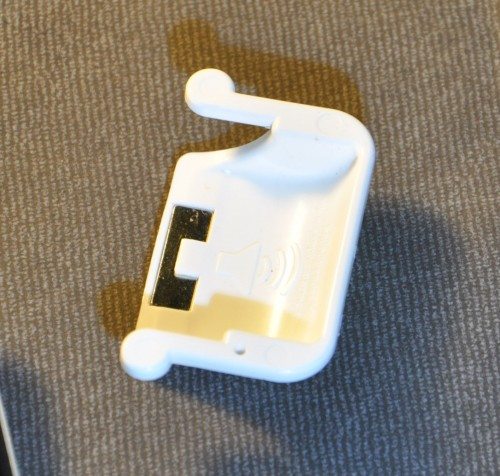 I love watching video and listening to podcasts and books on my iPad. It's so much more portable and useful than my MacBooks have been over the years (which is to say it doesn't have a hinge and require me to figure out what to do with that keyboard while watching!) The constant drawback to iPads, however, is sound. Specifically, getting enough of it in all but the quietest of rooms. A new, non-powered solution has recently come onto the scene, and I was fortunate enough to get one for review. It's called the SoundBender from Simply Amazing, LLC. Is it? Does it? Let's take a closer look.
All photos in this article can be clicked for a larger size.
At first glance, it's not much: a plastic scoop-shaped gadget about 1.5″ x 2″ and 0.5″ deep. It comes in white, black, red, pale blue, hot pink, and grey. There is a metal plate on the lower side (which is magnetized) and the rest is just there to bend sound.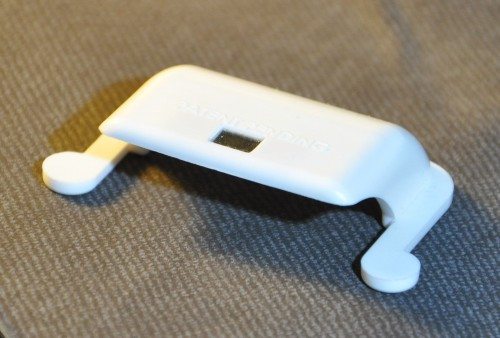 And bend sound it does. In most environments, you'll notice a marked change by simply clicking it onto your iPad. It works with the iPad 2, The New iPad (third generation), and iPad with Retina display. (Ah, how I long for the days of simple naming conventions!) No news on models for the many form factors of Android/Windows 8/Kindle tablets.
I tried it on several different iPads at work (most of them iPad 2's) as well as my personal 3rd-gen iPad. On most of them, it snicked right into place, but on one, it was repelled and slid off-center of the speaker. This seemed strange, until I read the rear panel of the card the SoundBender came on. They mentioned this could be the case on some iPads, and they designed it so you can push the magnet through the small hole in the back, flip it over, and reinserting it to reverse the polarity. I tried that, and it worked fine, but the standard orientation seemed to work on more iPads than the opposite.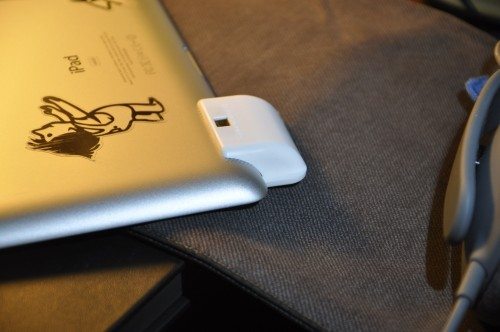 The sound that comes from the SoundBender is not, obviously, truly amplified or changed in any way, and the iPad speaker is not exactly the best in the world, so you're going to get much better sound with almost any amplified speaker that uses the headphone jack or Bluetooth to connect. Most notably, you'll get much more bass. But I've yet to see a decent speaker that I'd care to spend money on for less than $30-45. And they all need power, a charging cable, etc. The sound from this little scoop is just fine to share YouTube video sounds, quick clips and trailers, or even full podcasts or shows in many locations.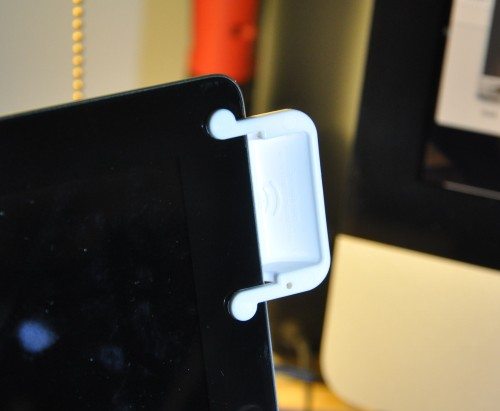 At $13 with free shipping in the US, it's pretty cheap for a nice piece of tech that doesn't require batteries, charging, or anything special. Just toss it in your bag, and next time you're sharing a video in the break room and someone says "I can't hear it", pull that little plastic scoop out and bend the sound to your liking.
Five Stars – well designed, innovative, does what it says it will, and is easy to use.
Product Information
Price:
$13 with free shipping in US
Manufacturer:
Simply Amazing, LLC
Retailer:
various online and in stores
Requirements:

iPad 2, 3, or 4
Sound to bend

Pros:

Simple to use
Light
No power required
Inexpensive - you could have one at each place you watch/listen to your iPad!

Cons:

Plastic, so could be broken
Sounds at low end are not amplified as much as higher-end sounds, so sometimes, sound gets tinny.