We use affiliate links. If you buy something through the links on this page, we may earn a commission at no cost to you. Learn more.

I've always been on the hunt to make my own at-home security camera.  I've fiddled with low-res webcams and my Raspberry Pi, which have given me interesting results.  When I recently got the opportunity to review a small form-factor security camera, I jumped at the chance.  Let's take a look at the Intelligent Security Z12 Camcorder by Zetta.  Is this camera is as intelligent as it looks?  Let's find out!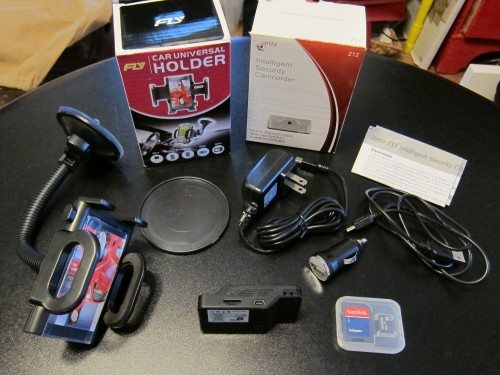 Note: Click the images in this review to see a larger view.
Package Contents
Zetta Z12 camcorder
5V DC microUSB wall adapter
5V USB car adapter
MiniUSB 2.0 cable
4GB SanDisk Class 4 microSD card with SD card adapter
Quick Start Guide
A separate box contained a universal car mount with suction cup and optional disk with sticky back (to mount to a wall or flat surface).
Hardware specifications
Size:  3″ X 1.7″ X 0.75″ (7.6 X 4.3 X 1.9 cm)
Battery: 800mAh 3.7V Li-ion battery
Recording time: max 8 hours (with fully charged battery)
Standby time: max 90 days (in vibration triggering power saving mode with fully charged battery)
Video recording resolution: VGA (640 X 480) or QVGA (320 X 240)
Video compression: JPEG
File format: AVI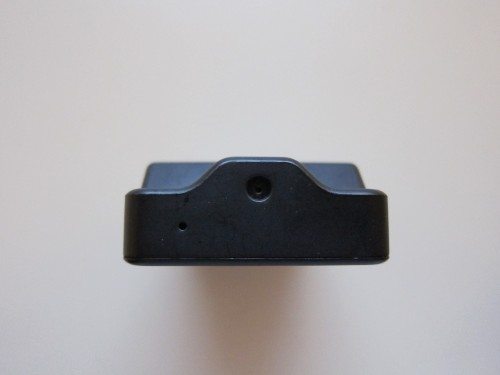 The camera is made of smooth black plastic and holds an internal battery.  On one side you see the microSD card slot and a mini USB connector.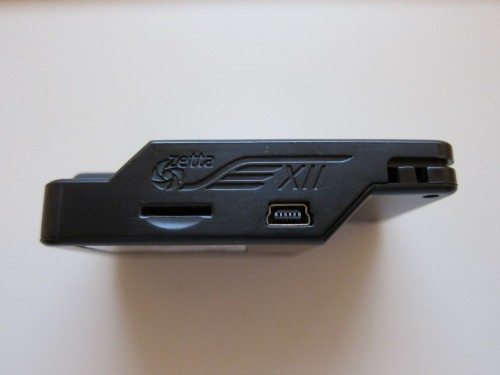 The other side contains a switch for different recording modes, a small LED that lights up either green or amber depending if it's recording or charging, and a power button.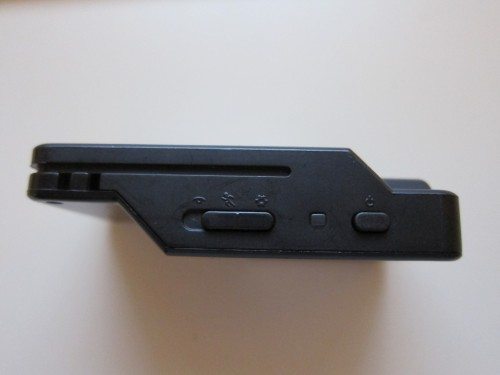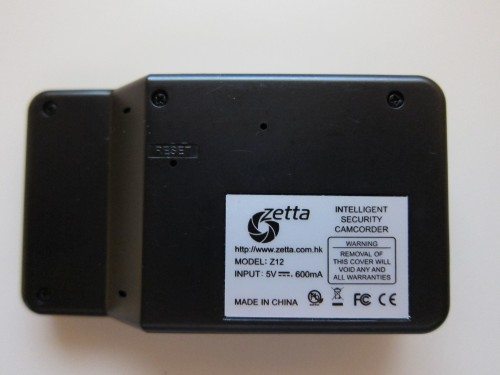 Features at a Glance
The Zetta Intelligent Security Z12 camcorder comes with a range of features and recording options.  I was impressed with vast amount of security-mode choices in the software.  You can choose from "express" mode or "custom" mode.
In the "express" setting, you can choose a pre-defined set of modes, such as "car security", "motion-trigger", "voice-trigger" and more.  I tested a few of the "express" setting modes.  Here's a screenshot of the software: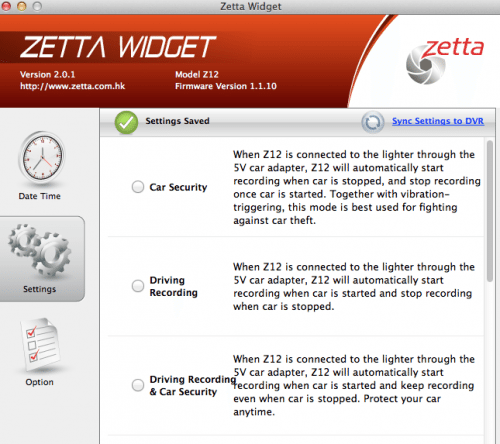 When I chose car security mode, I needed to connect the Z12 camera to the cigarette lighter of my car; I then propped it in my screen visor.  The camera started to record after I turned my car off.  Here's a short clip of when I turned my car off and then went to my trunk to get my bag. The video quality is OK, considering it's VGA (640 X 480).
Here's a clip of when I choose to do "motion-trigger" security mode.  This clip is of our friend's dog, Oscar, who we dog-sit every now and again.
In "driving recording" mode, the camcorder automatically starts recording when the car is started and stops recording when the car is stopped.  (Again, I plugged the camera into the cigarette lighter of my car.)  Forgive the spotty windshield! 🙂
There is also the option of setting "custom" modes, which lets you choose different settings from video quality, lighting condition, timestamp, and tons of other settings as you can see in the screenshots.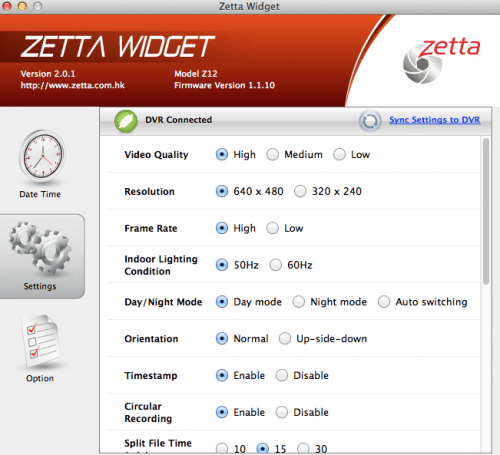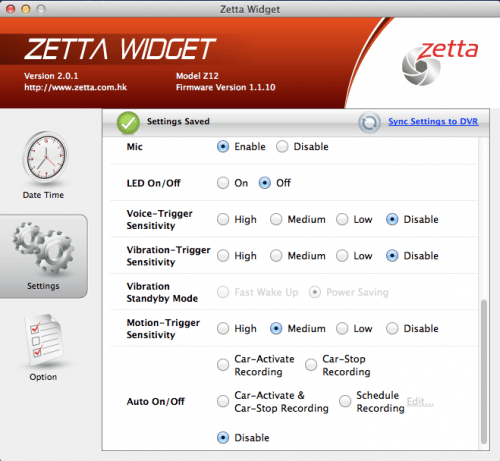 The accessory that came with my review unit is a universal car mount.  This can be used in the car, mounted to the windshield via the suction cup, or mounted to a doorway or wall with the included disk with sticky back.  You can use it right-side up or upside down, or you can change the orientation within the camcorder via the software.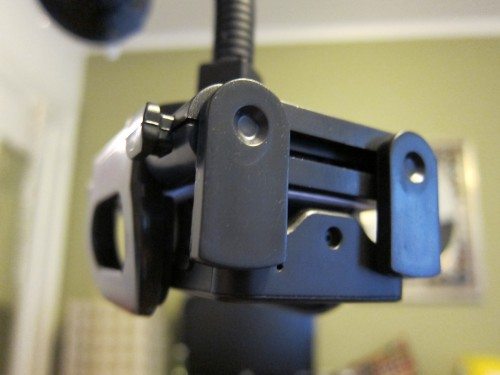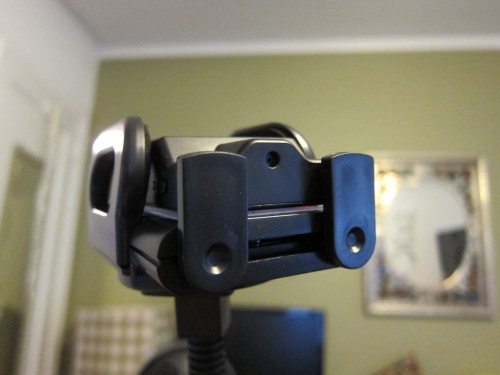 I tried to use this mount, but I found that the camcorder doesn't stay attached if you adjust it.  The sides of the mount didn't close tightly enough around the camcorder.  I'd suggest that you slip the camera into place after you figure out what orientation you need it in.
In summary, I really like the Zetta Intelligent Security Z12 Camcorder very much for what its purpose is, which is clear enough video and audio so you can get an idea of what is going on around you.  It has TONS of customizable features, works in Windows and OS X, and is advertised to have up to 8 hours of battery life.  (I would recommend keeping it plugged in if using it all day.)   The only thing I wish the camcorder has is a way to stream the video to a PC or website for a quick view of the recorded video.  You need to either take the microSD card out of the camcorder to put into a P or plug the Z12 in via the USB cable to transfer files.
The Zetta Intelligent Security Z12 Camcorder is available online at Spytec Inc for $79.95 or Amazon.com (not  including a microSD card or universal mount).  More information is available from Zetta's website, including software downloads and more information for retailers worldwide.

Product Information
Price:
$79.95
Manufacturer:
Zetta
Retailer:
Spytec Inc
Requirements:

PC running Windows XP/2000, Vista, 7 or Mac OS X
USB 2.0 port
microSD card reader

Pros:

Compact and discrete size
Motion, sound triggering

Cons:

VGA quality video is not the best
Audio can be muffled