We use affiliate links. If you buy something through the links on this page, we may earn a commission at no cost to you. Learn more.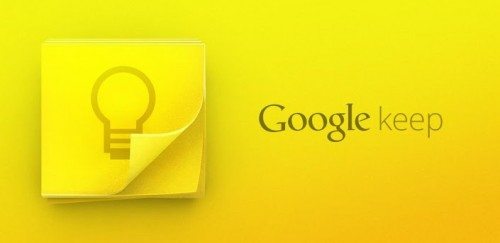 The latest buzz from Google is a new app called Keep.  It is a note-taking application that mimics features from popular products such as Evernote and Springpad and lets you "keep" text notes, images, check lists, and voice notes.  It's available on the Google Play store for Android devices at the above link.  I've installed it on my Nexus 7 tablet and like the simplicity of it so far.  I tested the voice note functionality, which transcribes your message and records as a sound file, and find it pretty handy! It also has a few interface options on both webpage and Android version, such as list mode and tiles.
I'm interested to see what future updates will occur.  Perhaps features such as sharing with Google+, as well as an iOS app are coming soon?  It's currently available for free for use in your internet browser as an online tool at the Google Keep website.  Give a try and let us know what you think!