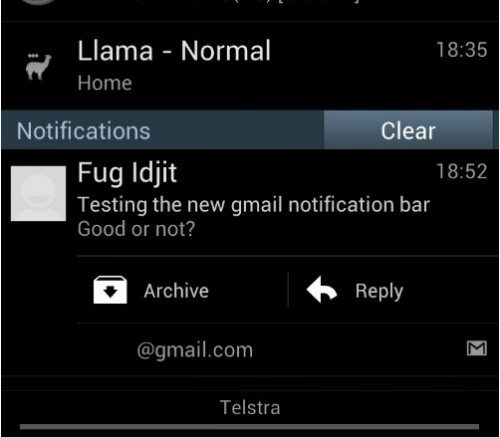 Got the latest Gmail client for your Android 4.1.x (Jellybean) device yet? The new version allows you to choose if you want to archive or reply to a new email directly from your notification bar without having to open the client. Handy for short emails but not quite so good for longer ones 🙂
I've been with Gmail from its early betas when you had to try and swap something for an invitation and it just keeps getting better and better (on all platforms).
Some of our links in posts like this one are affiliate links, which means that we may receive a small commission on purchases at no cost to you.