We use affiliate links. If you buy something through the links on this page, we may earn a commission at no cost to you. Learn more.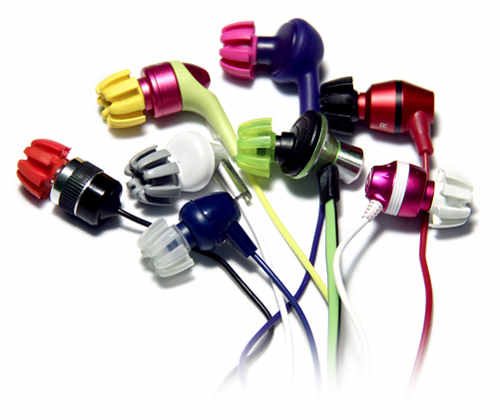 Noise canceling earbuds are great for blocking out unwanted noise around us so we can listen to our tunes without distraction. But there are times when no distraction is not a good thing. Like while riding a bike, walking, running, etc. Airbudz, a successfully funded Kickstarter project, can turn your in-ear earphones into earphones that will allow you to enjoy your music and also be aware of your surroundings. What are Airbudz? They are replacement tips that 70% of existing in-ear style earphones currently in the market. Simply replace the noise canceling earbud that came with your earphones with Airbudz.
Specially designed air channels in the Airbudz differentiate it from the standard earbud attachments that come with earphones. These air channels enable you to simultaneously listen to music while allowing ambient noise into the ear to help reduce the risk of accident or injury.
Airbudz are available in several color combinations including: Monochrome, Jewel Tones, Patriotic, Primary Colors, Caribbean, Glow in the Dark, Neon and Black. Each package includes 9 pairs of Airbudz: 3 pairs of each size – small, medium and large in each color. They are priced at $14.95 – $15.95 (glow in the dark) and are shipping now.