We use affiliate links. If you buy something through the links on this page, we may earn a commission at no cost to you. Learn more.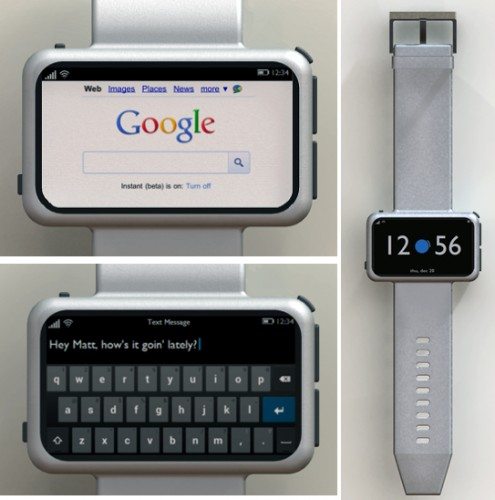 There are a few smart watches on the market, and the promise of more to come, but they mostly seem to be accessories for a smart phone.  The Neptune Pine from Neptune doesn't need a smart phone to pair with.  Just insert a microSIM card and it is a smartphone.  Neptune says with the Pine, you can "make and receive phone calls, shoot video, take pictures, check your email, browse the web, listen to your music, and much more; all independently without the presence of a smartphone."  You can even pop the watch from the band and use it as a tiny phone for your Blue Steel pose.
There's a huge page of tech specifications, but some of the highlights include: 1GHz single-core ARM Cortex-A9 processor running the Leaf OS variant of Android 4.0; 2.4″ 320 X 240 capacitive touch screen;  802.11 b/g/n, GPS, Bluetooth 4.0, NFC; 5MP Recondite camera; 8, 16, or 32GB storage; and an 800mAh lithium ion battery with up to 5 hours talk time or 120 hours standby.   Neptune says it will work with 2G (GSM, GPRS, EDGE) AND 3G (HSPA + 21MBPS) networks. Read the Neptune Pine web pages for more details.
Neptune is a Canadian startup company that's still developing the Pine.  It plans to release the watch in Q3 of 2013.  The 8GB model will sell for $335 Canadian or $325 US; the 16GB will be $365 Canadian ($355 US); and the 32GB model will be about $395 Canadian ($385 US).  You can add your name to the reservations list now, which means you'll have first opportunity to purchase a Pine when they are available.  It's free to reserve a watch now, and you can easily remove your name from the list if you change your mind later.