We use affiliate links. If you buy something through the links on this page, we may earn a commission at no cost to you. Learn more.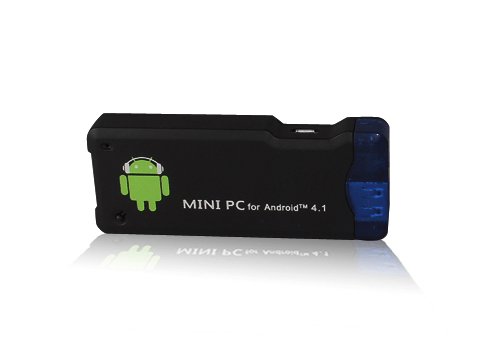 Kimdecent has released the MK806 Android TV stick. This is a small PC that runs Android 4.1 Jelly Bean and has a Cortex-A9 dual core chipset, 1GB of DDR3 memory, 4GB of storage, and a microSD card slot for expandable storage. This also has Bluetooth 2.0, which is a new feature from its previous model (the MK802). You can connect this little PC to your TV or monitor via HDMI, and you can also connect a separate 3.5mm audio jack (for headphones or external speakers). Other new changes to this MK806 model are a microUSB port for charging the device, full-sized HDMI port (instead of mini HDMI port), a full sized USB 2.0 port (instead of a mini USB port).
I have the MK802 Android TV stick and really liked the ease and functionality of running Android on my TV, without the need for a set top box or PC. It's like a little PC in your pocket! I'd like to try this model with Bluetooth and see if a game controller or pair of heaphones would work with it.
The MK806 Android TV/mini PC is available on AliExpress and DealExtreme ranging from $50 – $60. Let us know if you try one in the comments!