We use affiliate links. If you buy something through the links on this page, we may earn a commission at no cost to you. Learn more.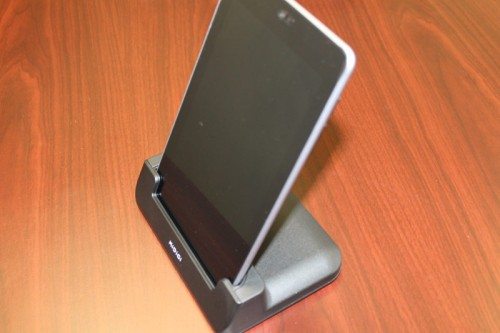 My favorite gadget right now is my Nexus 7 tablet.  I don't go too many places without it, because it has become a natural extension of my work and my leisure. And so, I am always on the lookout for accessories for it.  But all accessories are not created equal, as you know.  When GearZap released the Nexus 7 Case-Compatible Desktop Sync and Charge Cradle, it piqued my interest because I have been looking for a cradle for my bedside table and for my desk at work. I have different needs at home and work, so I was curious to see if this cradle fit either need.  Let's find out!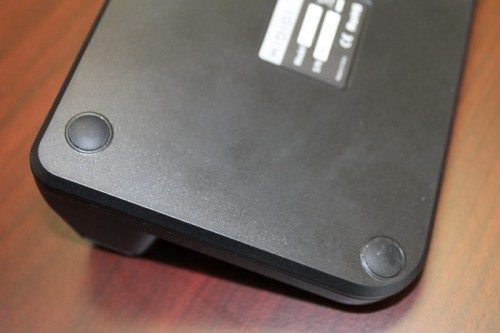 The cradle is made of hard plastic with rubberized feet on the bottom to prevent slipping, and they work well.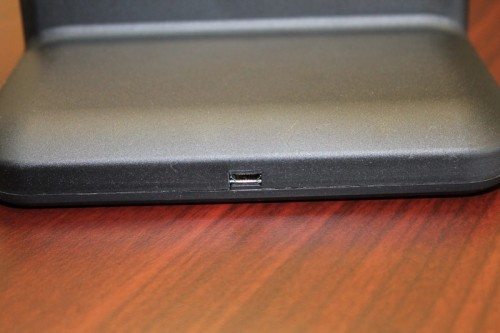 The cradle comes with only one port on it, a micro-USB charging port on the back. The cradle also comes with a micro-USB charging cable for connecting to a computer.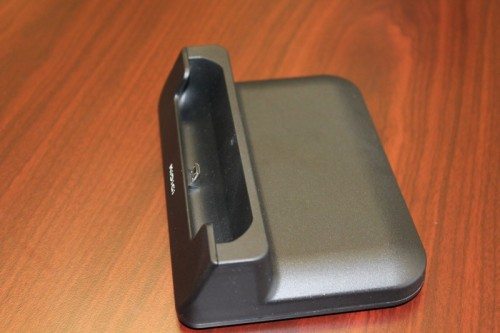 Inside the slot where the Nexus 7 sits is a micro-USB connector which connects into the port on the bottom of the Nexus, so you can only insert the Nexus into the cradle one way, standing upright.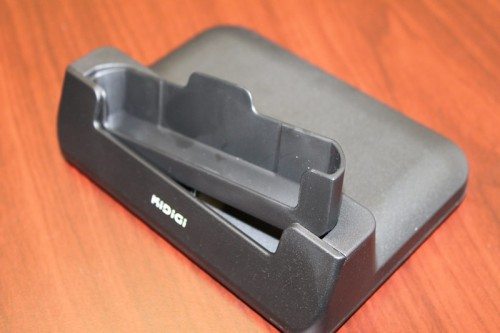 The Nexus sits nicely in the cradle and you won't have any fear of it falling out in any direction.  One nice feature of the cradle is that you can still use it if you happen to use a cover with your Nexus, depending on the size of the cover.  Just remove the plastic insert that sits in the cradle slot to make room for a cover.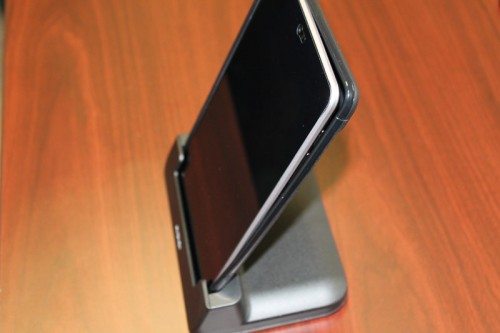 I have one cover that is a leather case with a flap that covers the screen when I am not using it.  That cover is way too thick to be used with the cradle.  However, I have a rubberized flexible slim-fit sleeve for my Nexus and it works with the cradle.
Performance
As I mentioned at the beginning, I have two desired uses for this cradle: beside my bed and on my desk at work.  I use my Nexus as a bedside clock, so at night, I put it into nighttime mode with the time showing, and it wakes me up in the morning with an alarm. I don't really use any other feature at night except for those two things, and of course, I charge it every night because I use it all day long.
It's a different story at work. I use my Nexus to listen to Pandora and Google Music all day. Occasionally I will take a break and play a game or two, and I take it with me to meetings to answer emails if I need to.  But most of the work day, my Nexus is sitting there on the desk.
The speaker on the Nexus is at the bottom on the back of the tablet.  When sitting in the cradle, the speaker is covered up, so the sound is muffled even when turned all the way up.  There is no audio-out jack on the cradle, and the headphone jack is on the bottom of the Nexus next to the USB charging port, so I can't plug up anything to the headphone jack. Therefore listening to music on my Nexus sitting in the cradle during the day was somewhat disappointing.
Another issue I encountered was that the Nexus does not charge very well at all when plugged up to a computer USB port, regardless whether I use the cradle or not.  USB 3.0 ports only charge at 0.9 amps and the Nexus draws 2 amps when charging.  I could leave the Nexus in the cradle connected to my computer all day and it would never charge beyond just maintaining its current level. So using the cradle as a "charging" device just won't work for me.  However, that is not the fault of the cradle, just a simple fact of the Nexus charging capabilities.
Bottom line
Because of the previously mentioned speaker issue, and because it won't charge my Nexus while connected to my computer, I stopped using the cradle at work.  I don't transfer things between my Nexus and PC very often, so it quickly became apparent that I needed to use this cradle at home.  I now use it as my bedside cradle where it meets my needs perfectly.  And connecting the USB charger that came with the Nexus to the cradle, I can charge my Nexus lickity split!
The cradle is sold by GearZap, which is in the UK, and the cost is £19.95 (including VAT), which currently equates to approximately $30 US. I thought that shipping would be crazy, but it only adds $5 to the price, which is pretty cool.
So do I think that this cradle is worth the price?  Well, sort of.  Through no fault of its own, the cradle can't really charge that well connected to a computer, even to a USB 3.0 port.  However, it fits my need of a bedside cradle perfectly.  But for a cradle that just does that, I think $30 is on the expensive side.  On the other hand it does look great, and it provides the ability to insert the Nexus with some covers still on.
I like the cradle, but I do wish it at least had an audio-out port.  If it had that, it would work for me either at work or home and $30 would seem like an awesome deal.  As it stands, I think that it's just an ok deal. Check out more Nexus 7 accessories from GearZap.
Product Information
Price:
Approx. $30
Manufacturer:
GearZap
Requirements:
Pros:

Nice solid design
Securely holds tablet

Cons:

Nexus speaker is blocked
Doesn't really charge when connected to the USB port on a computer