We use affiliate links. If you buy something through the links on this page, we may earn a commission at no cost to you. Learn more.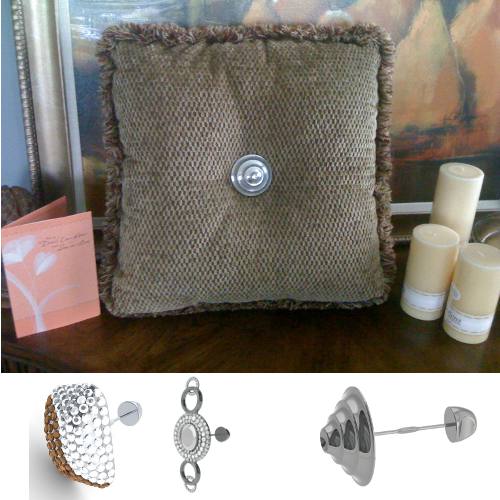 I usually try my best not to make fun of products that I think are stupid because it's almost like telling someone their baby is ugly. That sentiment flew out that window this morning when I received an email from the graphic designer who has created a new Kickstarter project for a product she calls the Belly Jewel. Of course my first thought was of belly button bling… but that's not what this is folks. This is jewelry for pillows – throw pillows – the kind on your couch. Seriously.
We see many pillow designs that are attractive in their own way, which may include stones and ruffles sewn on to them. However, no one has ever created interchangeable jewelry that can adorn your pillows.

I have been developing Belly Jewel for more than 10 years. This is a truly unique addition to home decorating. I hope you love it as much as I do!
10 years? Seriously? I hate it when people use the word "seriously" a lot, but I can't help myself… This project has 21 days till it ends and has raised $415 of the $35,000 goal. If you want to jazz up your pillows, you can pledge $25 up to $1000 to get your own Belly Jewels.