We use affiliate links. If you buy something through the links on this page, we may earn a commission at no cost to you. Learn more.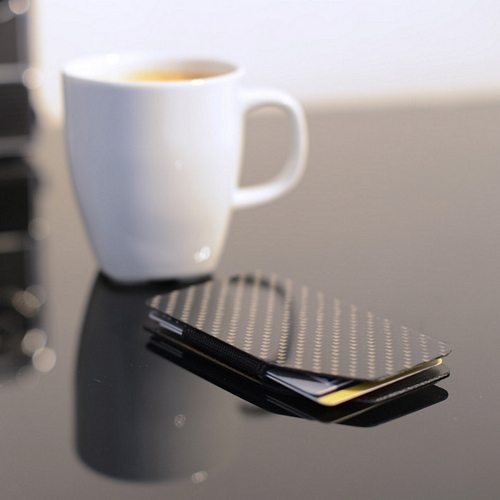 It seems the ongoing new trends in card wallets is thin, hard-cased and RFID-safe, but the new Tronic Flexible Carbon Fiber card wallet bucks that trend. The Tronic wallet is an ongoing Kickstarter project being developed by Peter Wright out of the United Kingdom. What makes this wallet different from others I've seen lately are two basic things: the use of carbon fiber, which gives the Tronic wallet a thin and flexible profile, and the fact that it does not block RFID signals. Most similar card wallets/holders/cases I have seen tend to be hard, non-flexible, bulky in your pocket, and weigh more then the items they carry.  The Tronic wallet has a clean, minimal look and is lightweight because of the carbon fiber.  The wallet has a slim profile because it's held together by elastic attached to the interior.
The Tronic wallet pledges start at £12 (approximately $19.06) for a basic Tronic wallet with a £4 (approximately $6.35) shipping fee outside the UK. The Tronic wallet will be seeking funding until February 16, 2013 and is slated to be delivered in April 2013.