We use affiliate links. If you buy something through the links on this page, we may earn a commission at no cost to you. Learn more.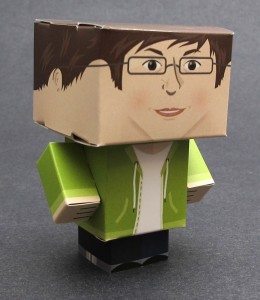 Several weeks ago Ian told us about Foldable.Me when he posted a news item about the unique service that lets you create a 3D replica of yourself (or someone else) in foldable card stock.  After we posted that news item, the folks that run Foldable.Me offered us a code to try it out ourselves. Ian was generous enough to let me use the code so I could create a Foldable Gadgeteer. His only stipulation was that I had to send him a picture of the final product. I'm going to go one better and show you all…
Note: Images can be clicked to view a larger size.
Creating your Foldable is simple via their easy to use web app.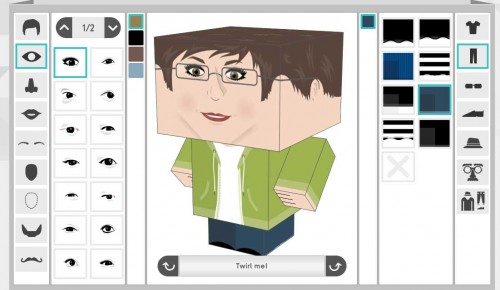 All you do is choose the gender and then you can customize by choosing hair style, nose, eyes, lips, eyebrows, face shape, and clothes. It's interesting that the female settings include facial hair 😉 What you see above is how I set up my Foldable.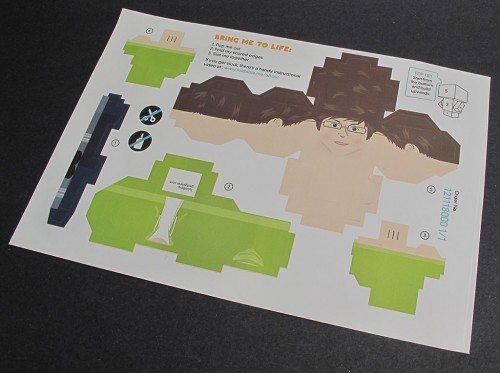 A few days after placing the order, the Foldable arrived as a large envelope with a large card stock sheet inside.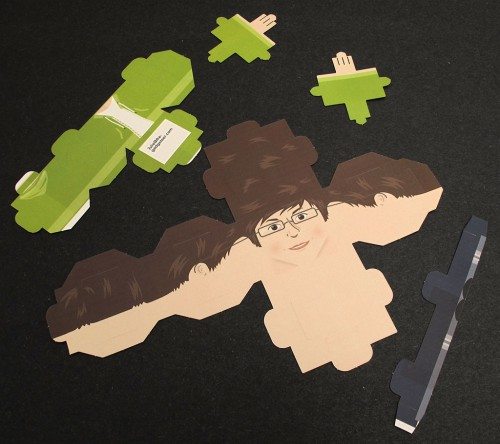 Each Foldable is comprised of 5 pieces that detach easily from the sheet. No scissors or Xacto knives required.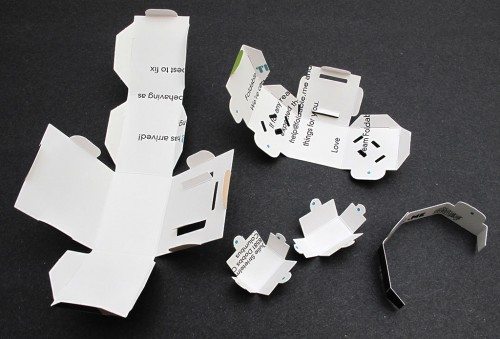 After popping out the parts, the next step is to fold the parts along the pre-scored lines.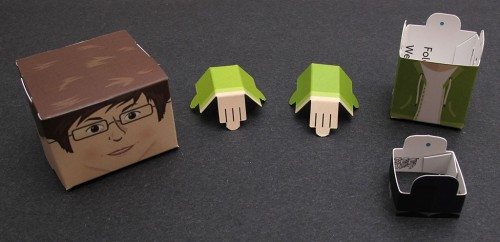 Once each individual piece has been folded together (no glue or tape needed), you are ready for the final step.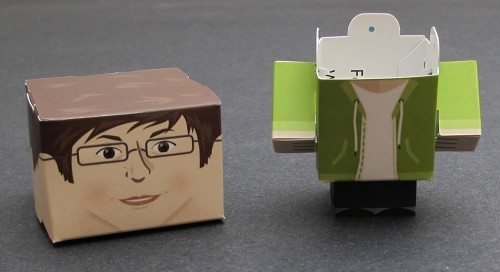 They suggest to to start from the bottom up. So the feet fit into the body, the arms into the body and then the head on top.
My head isn't this big in real life – is it?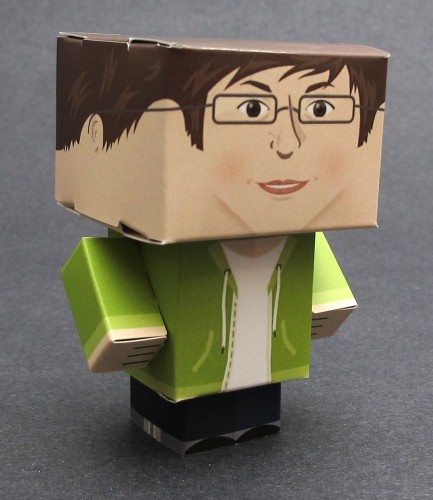 What do you think? It's the spitting image of me right down to the Green zippered jacket that I wear everyday at work 😉  I am a little taller in real life though. The Foldable only stands about 3.5 inches tall.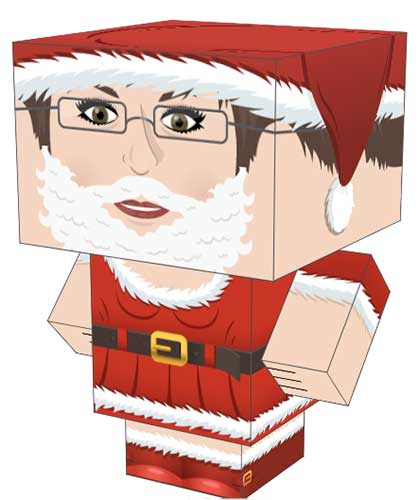 You can even create holiday themed Foldables by dressing them as Santa.
Foldables are cute kits that are fun to create and build. They don't do anything special except bring a smile to your face.
Product Information
Price:
$11.99
Manufacturer:
Foldable.Me
Pros:

Easy to create
Easy to build
Doesn't require any tools

Cons:

Need more clothing options