We use affiliate links. If you buy something through the links on this page, we may earn a commission at no cost to you. Learn more.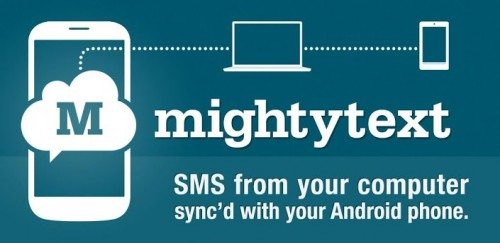 Lets face it, your Android phone's fine for texting once in a while, but the small screen and even the best virtual keyboards aren't the ideal for long and frequent message exchanges.  MightyText  is an app that installs on your phone, and as long as your phone is connected to the internet and you've got a browser available, you can send and recieve SMS text messages with your computer or tablet.  The nice thing is that sent messages show as coming from your phone number and fully sync with your phone's SMS logs. Even if your phone's not near you, you can easily send, receive and keep track of your texts.
Free from the Google Play Store.
Updates 04/21/16
Wanna send and receive text messages from you Android phone via your desktop? This is still one of the first apps I loaded on any new Android phone. The convenience for both home and work is fantastic.