We use affiliate links. If you buy something through the links on this page, we may earn a commission at no cost to you. Learn more.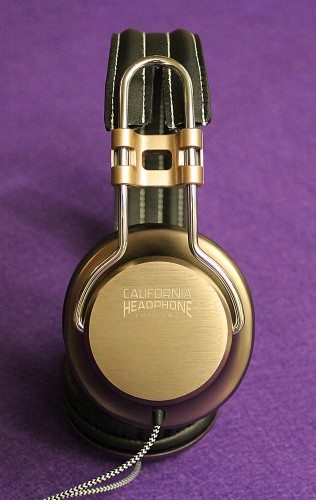 Everyone who is sick of hip-hop branded earphones that rattle the brain with über bass, mentally raise your hand. The people responsible for California Headphones obviously feel that way because they did something about it with the Laredo (which is reviewed here) and Silverado headphones. Both are specially tuned for rock and country music. Their slogan says it all: "Stop pretending to be a rap star." Gotta love that!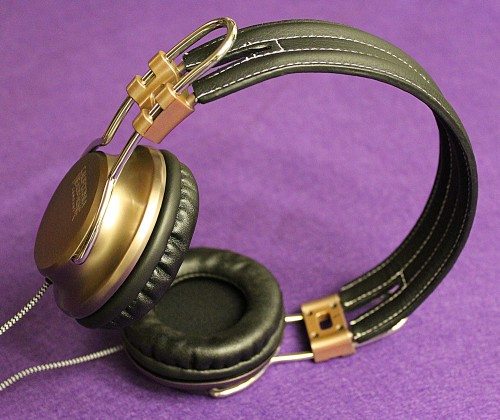 Right away, you notice something unique about the less expensive Laredo headphones: They look like they came from another era. There have a retro quality in looks and materials. Much like headphones from the last century, the Laredos are made of metal and leather. However, the materials have also been modernized; copper-tinted brushed aluminum instead of steel, along with modern speaker technology built in. Wearing them, I look like a pilot from World War II.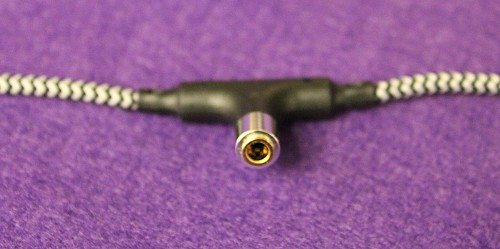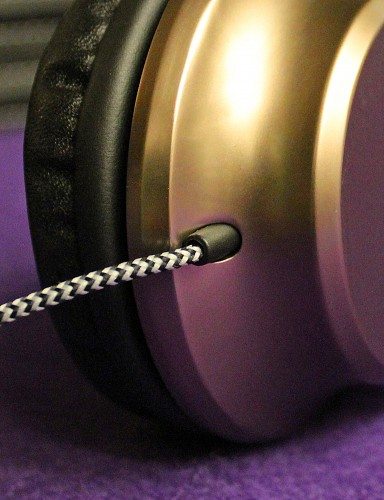 The build quality of the Laredos feels solid, from the reinforced mini plug, the Duo-jack, (which lets you share your music with others), the zebra-striped braided cloth cord (tangle-free) on up to the heavily stitched leather headband. California Headphones managed all this while keeping the price at $100. Incidentally, The Duo-Jack draws more power from the music player rather than just splitting the power by two. This means that neither person loses any audio volume or quality, which is what can happen when an audio signal is simply split. However, the Duo-Jack sticks straight out at 90 degrees which looks a little awkward. Unfortunately, no case is included with the Laredos and the cords are not detachable.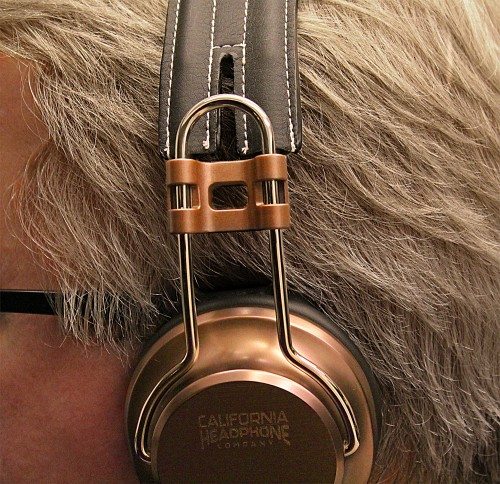 I have an issue with long-term comfort using the Laredos. Headphones are either an "on-ear" design (smaller cups) or over-ear (larger cups that completely cover the ear). On-ear headphones are usually less expensive and considered more portable, but that's not always the case. Even though the Laredos are sold as on-ear, the cups are a bit too large to be only on-ear and too small for over-ear. When I wear them, my ears tend to slip inside the cups as if they were over-ear, but the cups are still smaller than full on-ear, so my ears become  crowded inside the cups. After a couple of hours of use, it becomes uncomfortable and I have to keep readjusting them. I would prefer slightly smaller cups if these are considered on-ear. Also, some headphones fit perfectly for eyeglass wearers and some just don't. The Laredos fall somewhere in the middle. I can only wear them for a while before I start to feel them.
Please note that my ears may be unique and I do wear glasses, so my issues may not be your issues. YMMV. Which brings us to how the Laredos sound.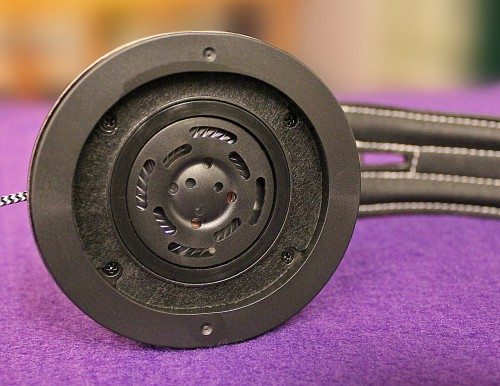 Let's deal with generalities first, then specifics. Clarity is not the Laredo's strong suit. The sound is a bit grainy and sometimes muddy, but understand what kind of music they were designed for. Most rock – especially classic rock – is grainy and muddy. To my ears, that just makes them more fun. The Laredos are not made for modern, compressed rock or hip-hop or trance or well, you name it. If it's newly recorded, don't bother.
"Stone Free" from the first Jimi Hendrix album is not even close to audiophile quality. But who cares? Music trumps everything, including substandard production and digitized 45-year-old analog tape. Hendrix's singing was always passable at best, but he could do things with a guitar that haven't been equaled to this day. The Laredos present his music properly without trying to be overly analytical or bassy.
Steely Dan are another sonic story entirely. Their production was exceptional, and still is even by today's standards. Listening to "Kid Charlemagne" from "The Royal Scam," brings back many memories. While the Laredos can't present Steely Dan in a pristine manner like a more expensive pair of headphones can, these headphones make the music sound like it's coming from a very good FM radio, which is exactly how I remember it. Hearing music in a higher resolution with killer headphones may help you hear things you never heard before – which can be very good – but sometimes, you just want to hear music the way you remember it.
Rock songs that incorporate orchestral parts fare well on the Laredos. The cello and violin from Arthur Lee and Love's song, "Five String Serenade," compliment Lee's mournful vocals and Byrds-influenced guitar. The song is very midrange oriented and so are the Laredos. It's a good match.
To test California Headphone's anti-rap/bass ethos, I sampled two songs from very different genres but similar production values. Robert Plant and Alison Krauss teamed up on the Grammy Award winning album, "Rising Sand." This is a perfect example of an album that requires stellar headphones due to its almost unbelievable bass. The song, "Gone Gone Gone" wimps out completely on the Laredos. Everything sounds like its wrapped in gauze. Clarity is almost nonexistent. Then there's "Call the Law," from Outkast. This is a hip-hop powerhouse, in which the bass drowns out the midrange vocals of guest vocalist Janelle Monáe. So California Headphones isn't kidding about what kind of music the Laredos are tuned for.
If you push the Laredo headphones to their limit, they will push back, no matter what music is played. Mind you, their warm and easy sound can go loud, but after a point, the audio breaks down into distortion.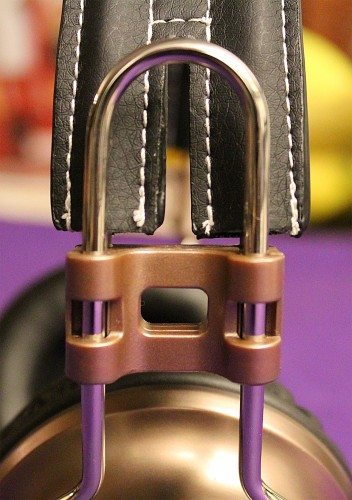 It's not that difficult to make decent headphones when cost is no object, but when you are striving to make and sell a headphone at an affordable price, then things become much more difficult to achieve. California Headphones have succeeded in that difficult task with the Laredo by making a fun sounding, cool looking and well made headphone for less than 100 bucks.
LAREDO SPECIFICATIONS
On Ear
Cord: 3.9ft./1.2m with Duo-Jack Technology
Driver: 40mm Titanium (1-9/16″)
Metal construction
Leather headband
Frequency response: 20-20,000 Hz
Nominal impedance: 50 Ω
Total harmonic distortion:(THD)<0.2%
Product Information
Price:
$99.95 US
Manufacturer:
California Headphones
Pros:

Cool retro styling
Well made
Sound best for rock and country music

Cons:

If you like lots of bass, not for you
Minor comfort issues