We use affiliate links. If you buy something through the links on this page, we may earn a commission at no cost to you. Learn more.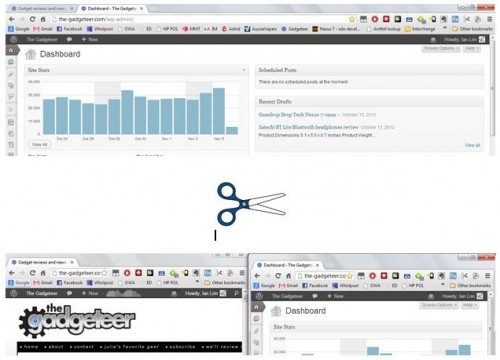 Ever have two tabs in one Chrome Window that you want to see next to each other?  With Chrome, it's easy to drag off a tab into a seperate browser window, but it often means having to resize and re-move the windows to get them right .  Tab Scissors is a handy little extension for Chrome that helps you out.
As long as there's at least two tabs open in a window, hit the Tab Scissor icon, and everything to the left and right of the current tab will be cut into two seperate windows, all neatly laid out.  Great for previewing your WordPress entry before you publish it or maybe splitting off a work and play set of tabs.  When you want to put them back together again, then Tab Glue sticks them all back into one window.