We use affiliate links. If you buy something through the links on this page, we may earn a commission at no cost to you. Learn more.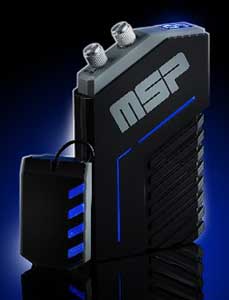 Mega Stomp Panic sounds like a video game, but it's really an audio effects device that you wear on your belt. It adds crazy sound effects to your walking, running and stomping motions. Choose from 9 different effects, which include:
Hydraulic Giant Robot
Rainstorm
Zombie Attack
Gigantic Monster
Gunslinger
Medieval Knight
Pegleg Pirate
8-Bit Gaming Hero
Steampunk Giant Robot
For $39.99, you will have a leg up (get it?) on everyone else at your next Halloween party. The Mega Stomp Panic is available now from ThinkGeek. You better hurry though as quantities are limited.