We use affiliate links. If you buy something through the links on this page, we may earn a commission at no cost to you. Learn more.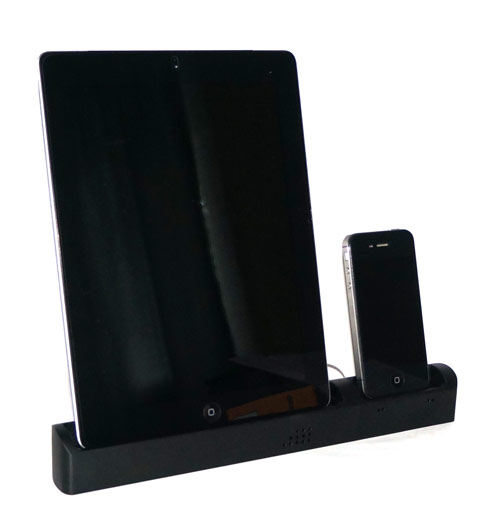 For how nicely made the iPhone and iPad are, Apple does not put any real effort into their accessories (their cradle and bumper case are prime examples of this fact). It is apparent that they leave it to other companies to create the bits and pieces. One accessory area that has, until recently, been lacking is docking stands. Historically they have been too light, need two hands to use, did not fit perfectly, were of mediocre quality, etc. But Tracmac Engineering wants to change all that with their Billet Dock Kickstarter project. Thankfully, the folks at billetdock.com sent me one of their Duplex Billet Docks to try out.

Billet Docks are individually machined from solid blocks (billets) of aerospace grade aluminum. The Duplex Billet is designed to hold, sync, and charge both the iPad and iPhone simultaneously. The Duplex model is a well-done integration of both the iPad and iPhone Billet Dock models and is obviously only for those who have both an iPad and iPhone or iPod.

The iPad and iPhone insert into their individual docking spaces easily. They slide in vertically then lean back ten or so degrees to sit safely and securely in place. Removing the devices is even easier. The Billet Dock is heavy and equipped with low-friction connectors, making removal a singlehanded operation.
An unique feature of the Billet Docks is that they incorporate a pivot drum connector which can pivot forward to accommodate cases as thick as 5mm thick (5.7mm max). According to the website, 'the Billet Dock will work with more cases than any other docking station on the market! The Billet Dock utilizes a cam pad that spins giving a continuous range of support settings allowing the dock to suit different thickness cases and different model iPads. To switch from one to the other all that is involved is rotating the cam support, it takes just seconds to do while the friction level is controlled by internal springs stopping the pad from moving. All you have to do is set the connector height to suit your case once and forget, or leave as we ship it for no case'.

The Duplex Billet Dock has specially machined resonance chambers for both devices, designed to enhance the acoustics of the iDevices' speakers, making the iPad and iPhone louder. In my opinion, this engineering works well enough for boosting the loudness of each device during iChat sessions or for listening to music.

The Duplex Billet Dock incorporates two swappable 30-pin low friction connectors that both have to be connected for the iPhone and iPad to charge or sync – requiring two USB slots. The Billet Dock is engineered to 'easily' swap out cables should one need to be replaced. As mentioned above, the low friction connectors allow for one-handed removal of the iPad and iPhone.
The dock is solid with non-scratch pads to prevent it from sliding or scratching the desk.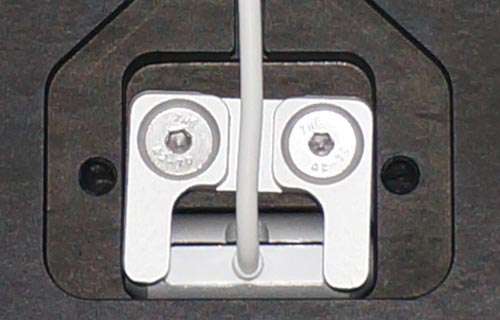 To hold all of the bits in place, the Billet Dock uses stainless steel fasteners.  Other than the iDevice cables, there are no plastic components.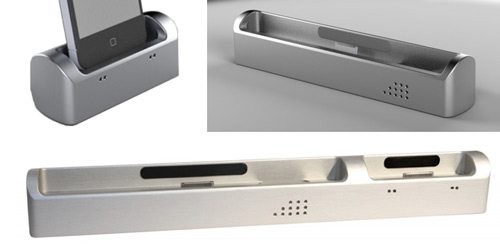 The Billet Docks are available for the iPhone, iPad or both (Duplex). All three come in two finishes, anodized silver (aka blasted aluminum, like Apple's current laptops) and anodized Matte Black.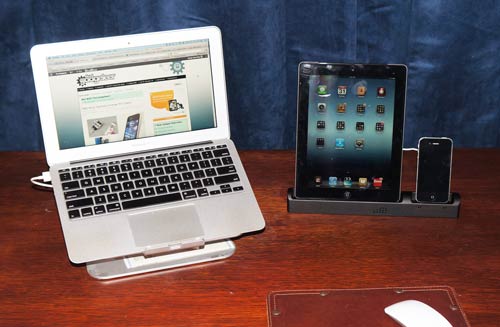 I like the Duplex Billet Dock a great deal. It is very well made  and stylishly serves its purpose. That said, the Billet Dock is not inexpensive, but not outrageously so. The iPhone-only Billet Dock is $90, the iPad-only version is $100, and the Duplex is $143. These prices are on par with other high-end aluminum docking stands that have recently come on the market. If you are looking for a dock to hold/sync/charge your iOS devices, the aluminum (Duplex) Billet Dock is definitely worth considering.
Product Information
Price:
$142.95
Manufacturer:
BilletDock
Requirements:
Pros:

- Well engineered
- Machined from a single piece of high quality aluminum
- Designed to (hopefully) evolve with future iOS devices
- Can accommodate iPads and iPhones with or without cases
- 30 pin low friction connectors allow for one handed removal
- Special machined resonance chambers, designed to enhance the acoustics

Cons: