We use affiliate links. If you buy something through the links on this page, we may earn a commission at no cost to you. Learn more.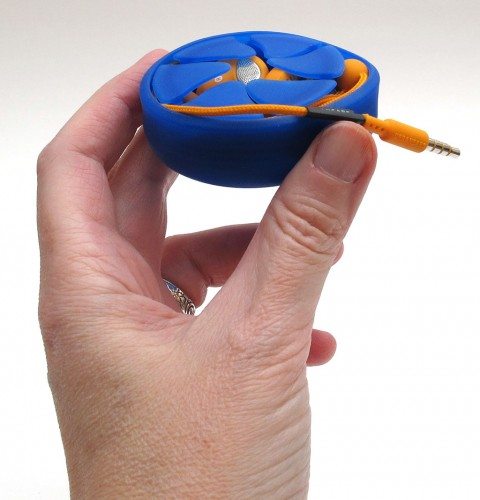 Digital Innovations has created one of my favorite gadget accessories of 2012. It's the Nest Earbud Protector. If you use earbud type earphones to listen to music, you'll love the Nest because it solves the age-old problem of tangled earbud cables. This little storage accessory is one of those products that is simple and so useful that you'll wonder how you ever got along without it.
Note: Images can be clicked to view a larger size.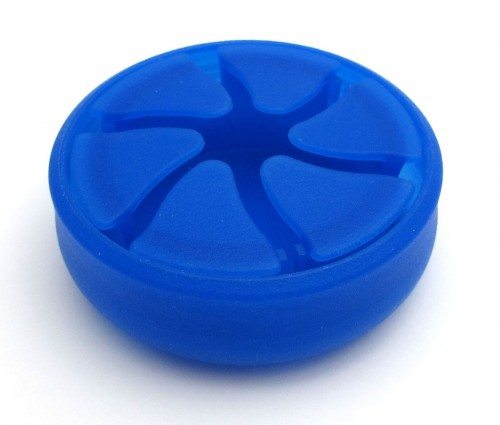 The Nest is a small hockey puck shaped storage container made of one piece of soft silicone.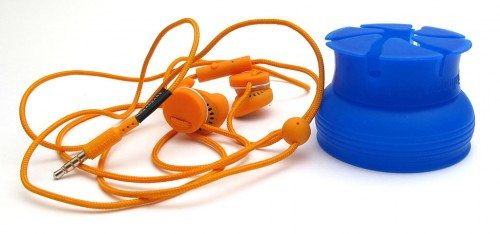 To use it, you first flip down the outer edge like you see above.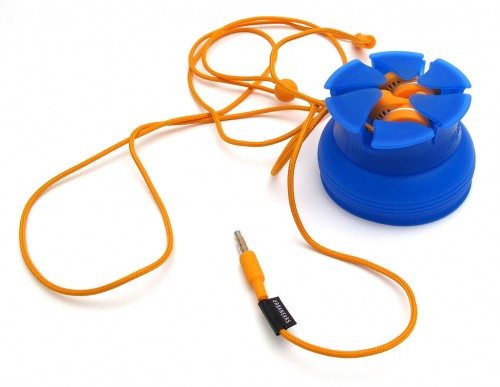 Then you press your earbuds / earphones into the center of the Nest, sorta like shoving something into the center of a flower. I have been using the Nest with a new pair of Urbanears Medis earphones that I purchased last week. These earbuds have larger ear pieces than your typical Apple buds, but they still fit perfectly inside the Nest.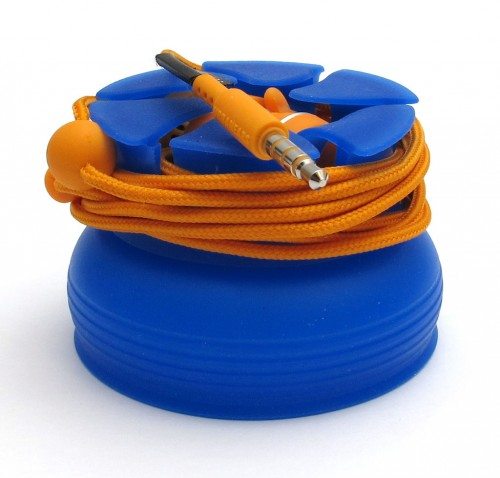 After putting the earphones into the center of the Nest, you then just wrap the cable around the outside edge.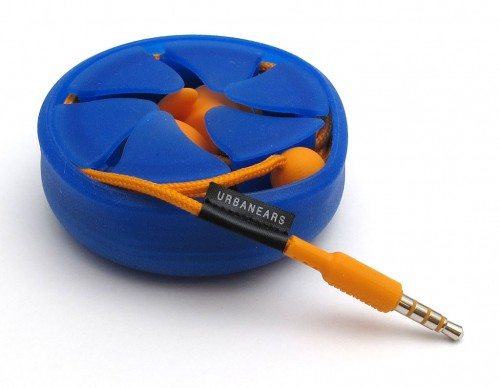 And then flip the edge back up to hold everything in place. The whole procedure takes just a few seconds and you're left with a neat little package that easily fits in your pocket or gear bag.
When you're ready to use your earphones, all you have to do is grab the end earphone jack and pull up to unwind the cable. So easy, it's genius.
There's only one little thing I don't like about the Nest that is going to sound super nitpicky on my part, but hey, that's why you read reviews right? It's the fact that Silicone attracts dust and lint like a magnet and starts to look a bit "fuzzy" in a relatively short period of time. That said, I just take a piece of Scotch tape to it every so often to pull off all the futz and it looks like new again.
I love the Nest. It's a pretty color (seems to only be available in Blue right now), has an ok price of $10 and is simple to use. I know I will continue to use this accessory and am going to go add it to my favorite gear list right now. If you're an earbud user, you'll definitely want one too.
Product Information
Price:
$9.99
Manufacturer:
Digital Innovations
Pros:

Easy to use
Perfect size for even large earbud types

Cons: