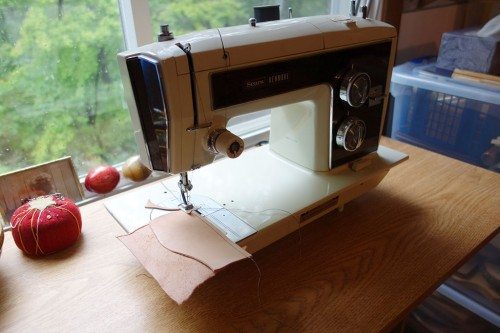 If you read my review of the Midori Traveller's notebook, you might remember that I thought it was insanely priced for just a square piece of leather with a couple holes punched in the spine and some elastic bands to hold it closed. After that review, I ended up ordering a BIG piece of leather from Leather Unlimited for $80 with plans to try my hand at making some leather items. That was last December and just this past weekend I finally made some time to work on my first project.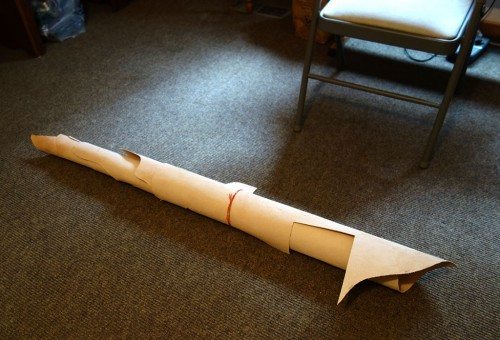 First of all, I purchased several yards of 3 oz. thickness leather. It came in a large rolled up tube like you see here. You can also see where I've already cut a piece from it.
The reason why it took me so long to start making things is that I had to clean our up/upstairs room, which has always been what we  affectionately called the "Holy Hell Hole". It's the room where we shoved anything and everything that we didn't have room to store elsewhere. As a result, you couldn't even walk in that room. But after a few weekends and several trips to Goodwill, the room is actually usable.
The main reason why I wanted to clean the room is because I knew there were 3 sewing machines buried in the mess. I found them 🙂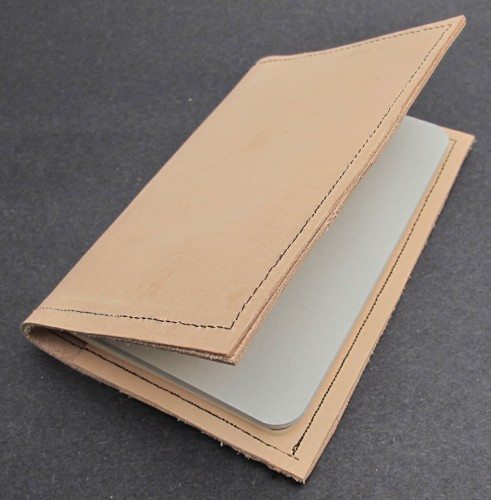 Ok, I know it looks very crude, but it's only my first try at making a leather notebook cover, so cut me some slack please.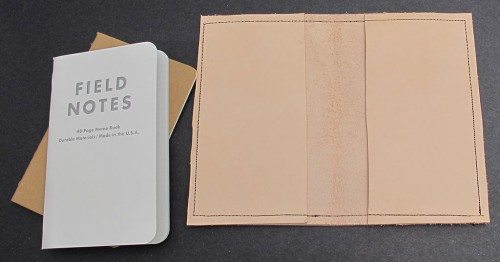 The design is very simple. I cut two squares of leather and then took one of those squares and cut a 2 inch strip from the center to create 2 pieces. Then I lined them up, clamped them together with a few binder clips and sewed all the way around on all sides.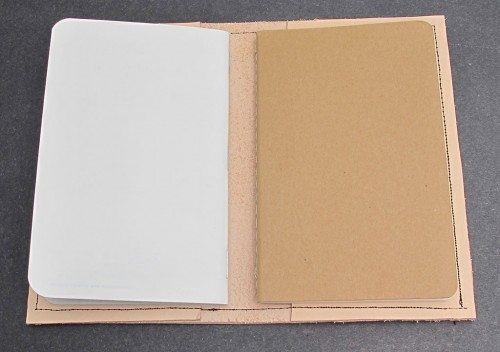 It can hold two Fields Notes or two Moleskine Cahier notebooks.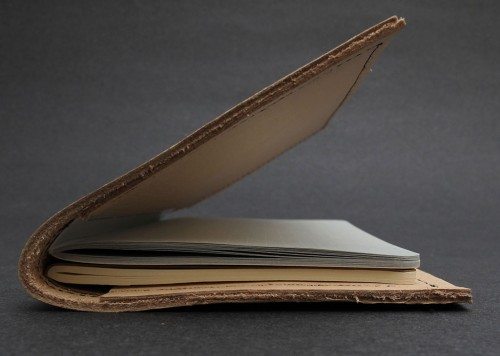 Minus the fact that the leather edges aren't perfect, are a bit ragged and my stitches aren't perfectly straight, I'm still pleased with my first try.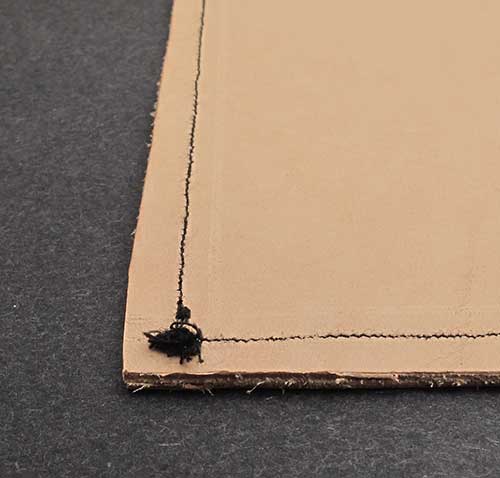 Except for this little "issue" where the thread got all tangled in the corner. Oops.
I don't plan to stain it or anything. I like the natural leather color and how it will get a nice patina over time.
I'm already planning on making another one. This time I'll use a couple tips that Joseph of Inkleaf Leather shared with me. I'll be using a carpenter's square to cut the pieces with a brand new Xacto knife blade. It's amazing how much easier it is to cut something with you have a sharp blade. Go figure! I even ordered some leather sewing needles and upholstery thread which is a bit thicker than the normal sewing thread I used with this first one. Another purchase I'm waiting for is a rounded corner cutter. Hmmm, maybe that Midori Traveller's notebook isn't so overpriced after all 😉
Anyone else out there make their own gear? Let us know all about it in the comment section.
Updates 07/02/15
After I posted this article I made another notebook cover that turned out a lot better and I've been using every since. It's not perfect, but what is?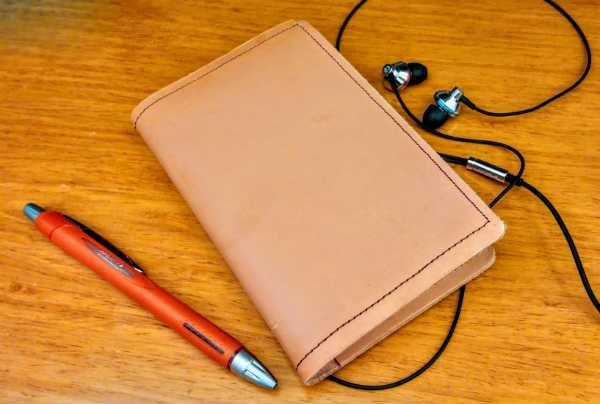 I carry it with me in my Timbuk2 messenger bag and use it to keep track of Gadgeteer article ideas and to-dos.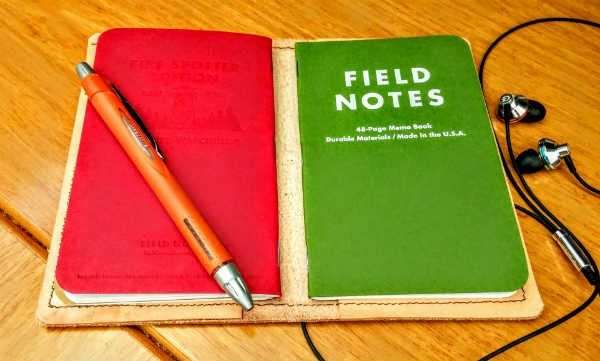 I have 2 notebooks in the left side of the cover (A Field Note notebook and a Moleskine Cahier) and a second Field Note notebook in the right side of the cover. I've thought about making more covers and trying my hand at staining them and adding other features. This one has changed color since I made it. I put it out in the sun every now and then to "tan" the leather. It's an easy way to make it darker without having to deal with messy dyes.  I love working with leather and I am proud of my notebook cover just as it is 🙂
Support The Gadgeteer
:
We may earn a small affiliate commission from purchases made from buying through links on our site. As an Amazon Associate I earn from qualifying purchases. Learn more.