We use affiliate links. If you buy something through the links on this page, we may earn a commission at no cost to you. Learn more.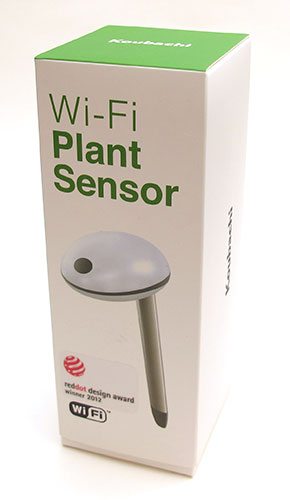 I happen live with someone who loves plants and gardening. Jeanne's actually getting ready to take a master gardener's course with our county extension office. Although Jeanne loves house plants, you couldn't tell by looking at them. The poor poor things…
Note: Images can be clicked to view a larger size.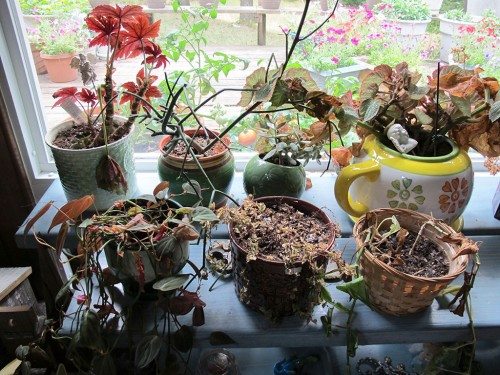 Do I detect a Black thumb? 🙂 I think it's more of an out of sight, out of mind problem. Although she loves plants, she forgets to take care of them until it's too late. When the folks at Koubachi contacted me to ask if I might like to review their Wi-Fi plant sensor, I thought it might be just the gadget to save these poor helpless plants from a certain terrible fate, so I agreed.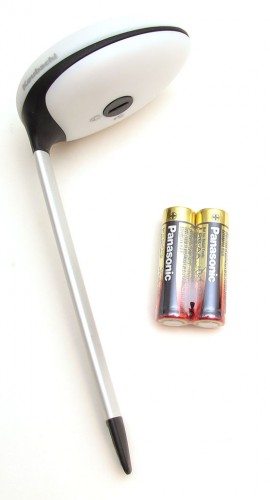 What's Included
Koubachi Wi-Fi Plant Sensor
2 AA batteries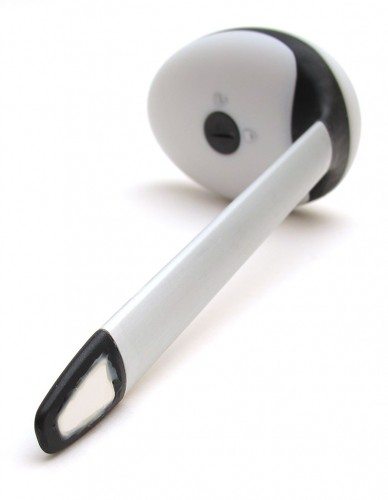 With its plastic oval head and long aluminum probe, the Koubachi Wi-Fi Plant Sensor reminds me of a golf club.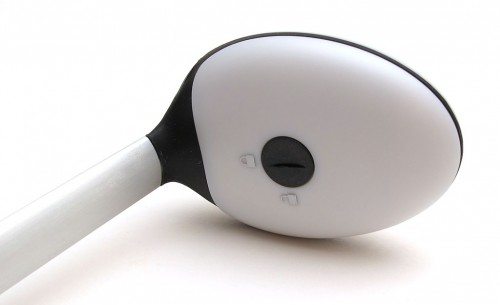 On the underside of the head is the battery compartment lock. A coin or a screw driver is needed to open it.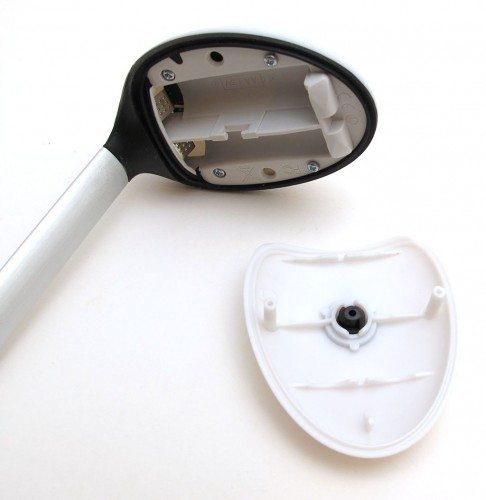 Once unlocked, you can install the included AA batteries and then lock the cover back in place.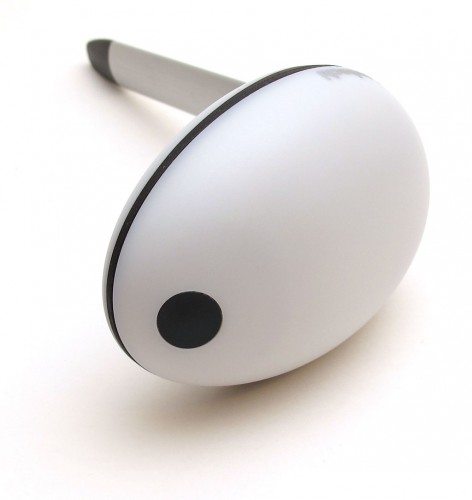 The only button on the sensor is located on the top. You can press this button to manually sync the sensor data. It's also used to perform the initial setup steps. More about that in a minute.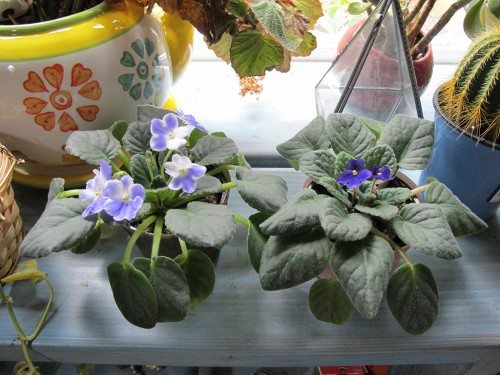 Most of Jeanne's plants are either beyond help or are cactuses and don't really require much care (she does great with them!), but these two African Violets didn't look too far gone, so I decided to make them the lucky plants to test with the Koubachi.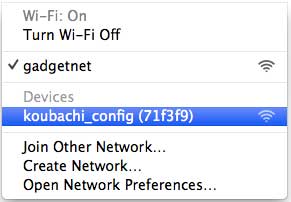 The initial setup is done via the web and is very easy. It basically consists of putting the batteries in the sensor, holding down the button on the top till the LED blinks Orange and then checking your computer to find the Wifi access point that it automatically sets up. After it connects, you setup your account and it does whatever else it needs to do, you can disconnect and reconnect to your regular Wifi access point. Easy.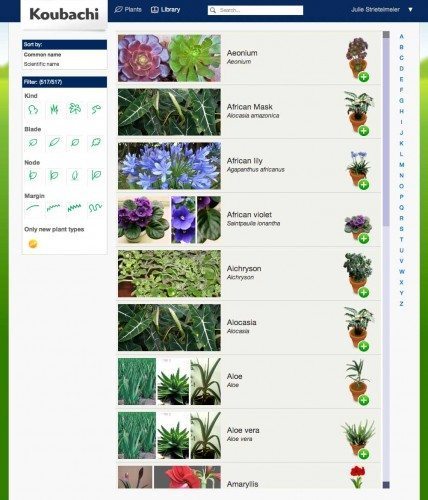 The next step is to add your plants by searching for them in the online library.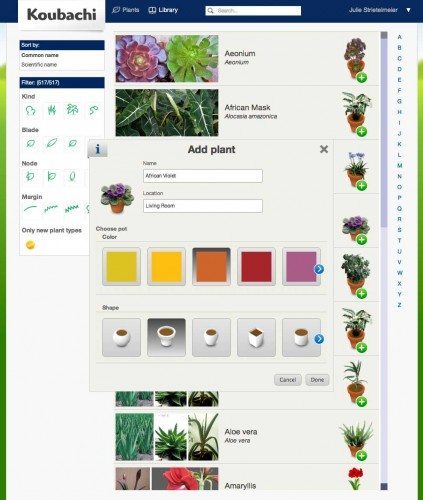 After you find and select the plant, you can also select the shape and color of the pot that it's planted in.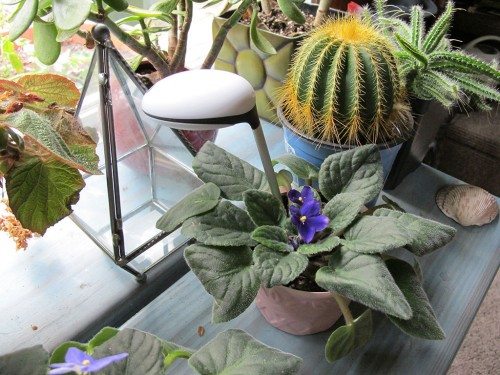 All that's left is to do is give the plant a generous drink of water and then insert the probe into the pot so that it can start collecting data for soil moisture, lighting and soil temperature. The sensor transmits data once a day, but can always press the button to measure and transmit data any time.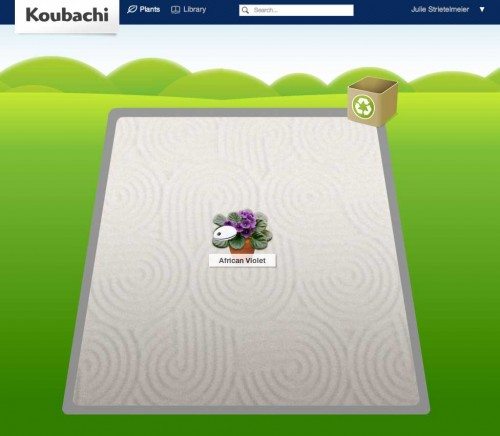 To access the info about your plant, you use the Koubachi web interface, which displays your plants graphically.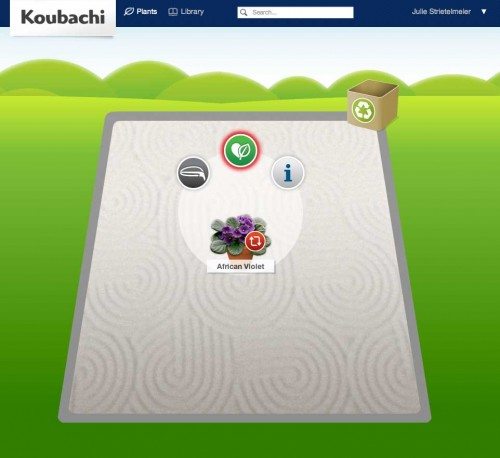 Clicking the plant will then let you access three different screens of data.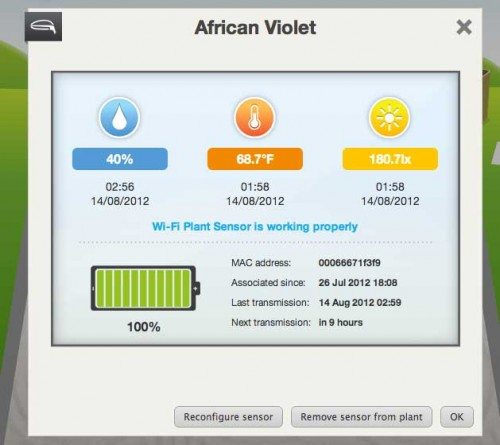 Clicking the left icon shows the current status of the sensor including soil moisture level, temperature, light level and battery level. BTW, the batteries should last for a year.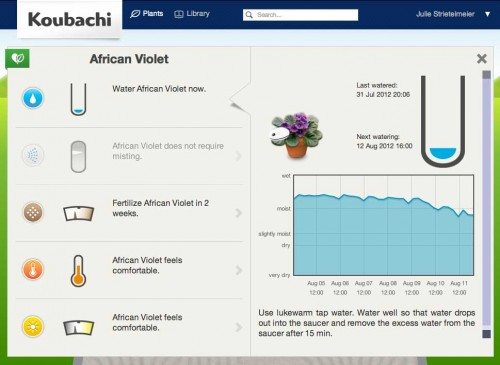 Clicking the center icon shows more details about each of the main data points (moisture, temperature and light). Each shows a graph of past week.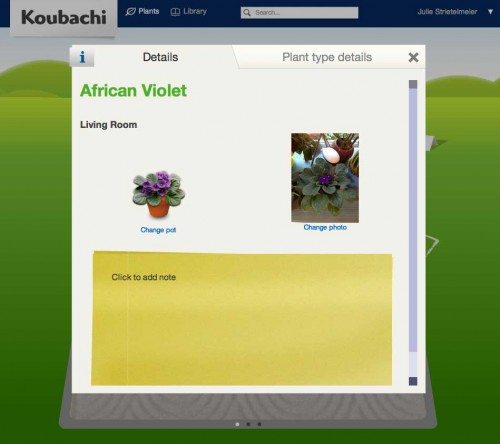 Clicking the right icon on the main screen shows info on your plant. You can upload a picture of your actual plant and enter notes about it.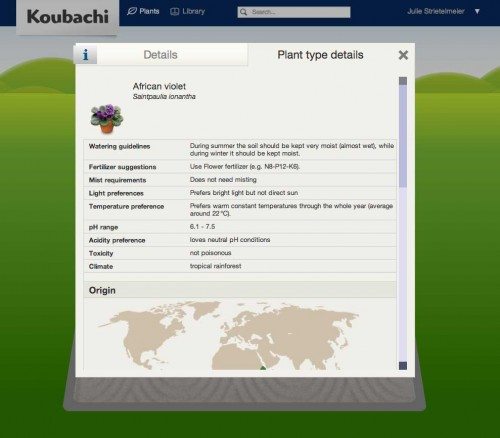 You can also read details about the type of plant including where it originates and the best environment for it.
You can access all this same info via your iOS smartphone.
Both the web and smartphone app will alert you when the sensor thinks you need to water or adjust the temperature or location of your plant. The web interface will email you these alerts and the smartphone apps will notify you right on the phone.
I found that the sensor can be finicky about detecting that you've watered the plant. I had several occurrences where I was alerted to water the African Violet and even after soaking it so that water ran out of the bottom, it would alert me again the next day that it still needed water. I contacted tech support who told me that I wasn't watering the plant thoroughly enough. I am a little surprised by that and think my main problem was that I would take out the probe before watering and put it back in once I finished watering. Now I just leave it in while I water and it seems to be working better.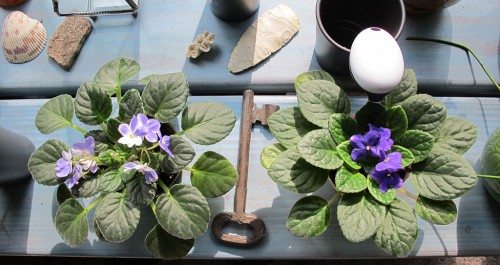 Here are the same plants after a few weeks using the Koubachi Wi-Fi Sensor. I was able to cheat since I have two African Violets. I used the sensor in one plant, but whenever I would receive an alert to water the one, I'd water the other too.
Other than the problem with the sensor not detecting that I had watered the plant, I also noticed that the sensor is a bit top  heavy, so it would sometimes cause the pot to topple over. This won't be a problem with bigger heavier pots though.
What do you do if you have a lot of different plants but don't want to buy a separate Koubachi sensor for each plant? All you have to do is use the sensor for a full watering cycle so that it learns how long it takes for the plant to need care. It will then alert you based on that schedule. You can also manually setup plants without using the sensor at all. You'll just be required to check into the app or web to to report on the moisture level.
Is the Koubachi a worthy home gadget? That depends on how much you care about your house plants and how absent minded you are. If you are already a successful home gardener who checks your plants each day to make sure they are getting enough water, you probably don't need this sensor. This sensor is for someone who likes house plants, but can't remember to care for them. In that case, Koubachi will be your plant's best friend because it will alert and email you to remind you to give your leafy friends a drink of water, misting and fertilizer.
Product Information
Price:
$135
Manufacturer:
Koubachi
Requirements:
Pros:

Easy to use
Sensor data can be accessed from the web and smartphone

Cons:

Expensive
Sensor is a little top heavy for smaller pots
No Android app