We use affiliate links. If you buy something through the links on this page, we may earn a commission at no cost to you. Learn more.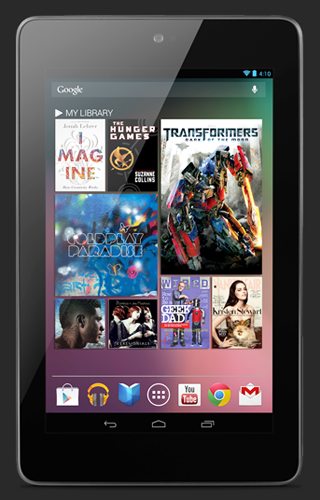 When you're a gadget lover, it seems every day presents you with the next got-to-have-it item.  There are so many categories of gear – bags, smart phones, computers, media players, and tablets – that you can't afford to try them all.  For example, we just had to buy a new laptop for our daughter to use for the new school year, so I don't have much money left in the new gear budget.
I was interested in trying out one of the new 7″ tablets, like Google's Nexus 7 tablet, perhaps.  I think a 7″ tablet would be great to throw into my purse to take with me everywhere.  The Nexus has everything I'd need to keep myself entertained:  high-resolution 7″ 1280X800 screen that will make ebooks, magazines, and movies sharp, clear, and easy on my eyes; a quad-core Tegra 3 processor and 1GB of memory to make everything lightning fast; 802.11 b/g/n WiFi and Bluetooth to keep me connected; Android 4.1 (Jelly Bean) for access to all the latest features; and a 4325mAh battery for 9 hours of HD video playback or 10 hours of reading or surfing.  But even the $199 for an 8GB Nexus 7 isn't in my new toy budget right now.
There are ways to expand your tech budget so you can buy more of the things you'd like, such as buying used or refurbished gear, if you can wait until someone tires of it and wants to unload it.  You can also try an auction site like HappyBidDay, where you purchase bids and use them to earn the right to buy tablet computers, TVs, vacuum cleaners, MP3 players, gift cards, and a variety of other products for amazingly low prices.  Go check them out to see what they have to offer and decide what your next new toy will be.