We use affiliate links. If you buy something through the links on this page, we may earn a commission at no cost to you. Learn more.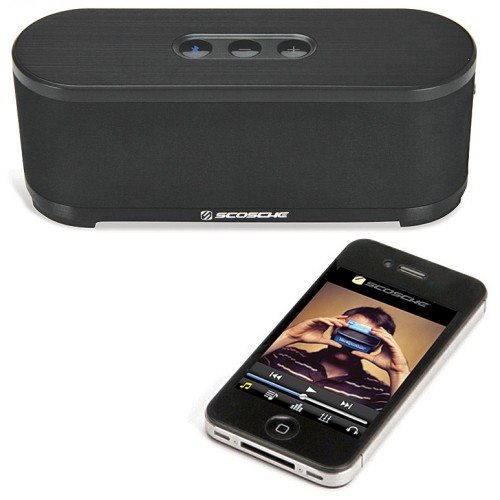 It's hard not to notice that small-but-large-sounding wireless speakers are becoming popular with the mobile crowd. These Bluetooth audio wonders sound amazing, especially when you see how small they really are. This is a growing market and prices are now becoming more reasonable as competition increases. Scosche has introduced the boomSTREAM–Bluetooth wireless Media Speaker for Bluetooth 2.1-enabled iOS and Android devices. The interesting thing is the price: $99.99. That's half what a competing Jambox or Soundmatters FoxL costs and $50 less than the Braven 600 – which I will reviewing soon.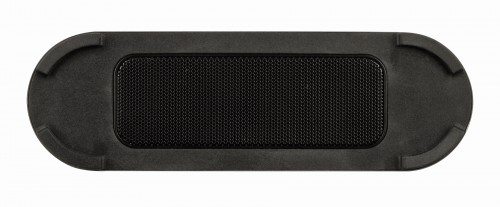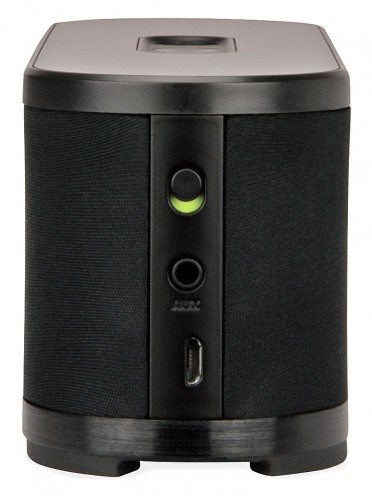 The boomSTREAM has two 40mm speakers with a down-firing passive subwoofer for enhanced bass. Included is an AUX port for wired connection. A 1200 mA lithium polymer rechargeable battery provides up to 8 hours of continuous playback or can be used to power a smartphone via a USB charging port. The boomSTREAM also has a built-in microphone for speakerphone use.
The boomSTREAM–wireless media speaker is available now for $99.99.