We use affiliate links. If you buy something through the links on this page, we may earn a commission at no cost to you. Learn more.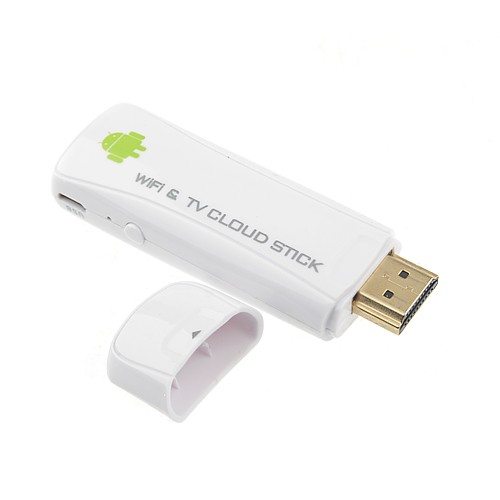 We mentioned the MK-802 Thumbstick (which BTW is now available in 1GB RAM) in May, now there's an even cheaper option on the market (albeit for a slightly lower spec). The CX-01 Mini Android PC TV Box from PandaWill runs Android 4.0 and comes with 512MB Ram, 4GB of storage, a Cotex A5 1GHz processor, HDMI out, 802.11 b/g/n WiFi, a USB port and a Micro USB port. The unit is only 85 x 27 x 15 mm (3.4″ X 1.1″ X 0.6″) in size and weighs in at 25 g (0.9 ounce).
The PandaWill website lists the following supported file types:  AVI, RMVB, MKV& FLV Video Format, Support 1080P HD Player, MP3, WMA, WAV, APE, AAC, FLAC, OGG, TXT, PDF, HTML, RTF, and FB2.  HDMI video output is 1920 x 1080P (60Hz).
And the price is only $47.99 shipped.
Is that an Android in your pocket or are you just happy to see me? 🙂