We use affiliate links. If you buy something through the links on this page, we may earn a commission at no cost to you. Learn more.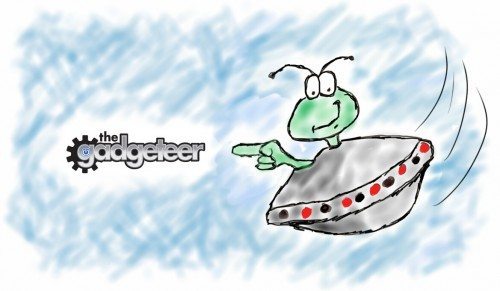 Do you ever read The Gadgeteer and other tech blog sites and think "That'd be a cool job – people send you free things, you review them, then keep them. Sounds cushy to me!". Well I know I did at one time, but over the last 10 months my view has changed a bit 🙂 Read on…..
How exactly does a guy in Tasmania, Australia end up writing for a site based in Indiana, USA? Well, I've been reading Julie's site since the late 90's. What I always liked about the site was:
that reviews were done over a long period of time. Working in IT, I see too many reviews that say things like "I love this device, in the one day we had it in our office….."  Problems ,whether physical or operational, aren't gonna show themselves in this sort of time frame,  and these reviews are not based on real life use. To me, in the end benchmarks mean nothing – it's all about user experience. In addition, I'm sure that for these sort of short-term reviews, companies "modify" their devices to show them in their best light, remove superfluous software that would normally ship, ship higher-spec models etc.
The Gadgeteer always had "normal" people (I use that term loosely :)) doing the reviews. Not people who are paid professionally to write for magazines or web sites. Plain old "Joe Citizens".
The Gadgeteer, as a "smaller" site, has a nice community of readers. There's some great interaction between the writers and regular readers in the comment sections.  It's like a family 🙂
I think I started some conversation with Julie about a product, and from there ended up writing a few news items, and from there………..
It's worth noting  here that writing for The Gadgeteer isn't a paying or full time job for any of the contributors, so when we agreed for me to start contributing, did I really know what I was in for ?
WordPress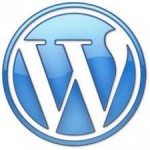 The first stumbling block for me was learning to use WordPress. I'd never even considered blogging before (mainly because I didn't really think I had that much interesting to say), and as such was starting WordPress from scratch. Of course, with its (mainly) WSYWIG interface, it's not that hard to use. Since joining, I've come from WordPress newbie to WordPress competent. I've even redesigned a small website I had going into WordPress.
Lesson one: WordPress is easy to use.
What's involved?
Working for The Gadgeteer to me involves 2 main tasks ( and Julie's or other Gadgeteers' views may differ 🙂 )
1. News items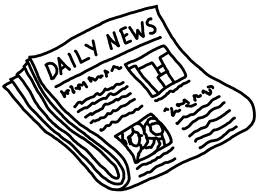 Each day I use Feedly to read around about 40+ RSS feeds. Admittedly some of them aren't related to gadgets and are local news or sports pages. This is something I did even before writing for The Gadgeteer,  I suppose it's the modern-day equivalent of reading the newspaper every morning.
News items are just interesting snippets with a 250 word restriction on them, the stable diet on The Gadgeteer to keep readers up to date with interesting products and to keep them coming back. Let's face it, you can't do 3 full reviews a day.
The decision then is what news articles would interest both myself and readers on the Gadgeteer.
For me there's a few items I can automatically knock off my list:
US-centric devices (like phones or deals)
Apple products. There's not a day goes by when there's not 10+ articles on new Apple third-party products or programs, Being an Android Fanboi, these really don't interest me. I do know however that many Gadgeteer readers are interested in Apple products, and if I do find something that is actually REALLY neat I will stoop so low as to write up a news item. 🙂
Once I find something that I consider publish-worthy, then because I don't like just paraphrasing other tech blog sites, I'll always make sure that I go to the "source" before writing a news item. If you're just going to just reproduce another site's information, why would readers want to read your article (besides the potential legal implications 🙂 )
All news items are vetted by Julie before being published.
It's interesting, you'll put a news item up thinking it'll generate heaps of comments and yet you get none, then other products that are simple and fun, and in your head more a "filler" article, and you get a heap of comments.
The good thing, a news item normally only takes between 5 to 20 minutes to generate.
Lesson two: There's no second guessing the readers 🙂
2. Reviews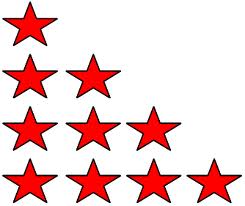 Reviews are initiated one of three ways:
Julie gets heaps of requests from manufacturers to review their items, so she often sends out an "Are you interested in reviewing……."  email to the team. Once again, many of these are Apple peripherals, US-only, or just of absolutely no interest to me. You can put your hand up for those that do interest you, but that's still no guarantee you'll be "the chosen one". The other issue I have is that some manufacturers won't send to Australia.
If you find an item you'd like to review, you can ask Julie if it's appropriate and she sends out an email asking about a review sample.
You've bought something yourself that you consider review-worthy 🙂
How do you decided what features to write about? Do people care that it contains the latest super-duper Mark VII veeblefetzer, and do they care that the  veeblefetzer will improve the color saturation? It's a fine line what is too much or too little information. In the end you have to make a judgement call on what you'd be interested in if you were reading the review. From my own personal perspective, I don't want to write a review that's full of speeds and feeds, there's enough of those reviews out on the net already and probably written better than I can. It's more about the experience.
Reviews aren't a one day job. Reviews generally take weeks to compile. This obviously has the bonus of meaning that you're actually using the review item over that time, and often 'issues' with that product will reveal themselves as time goes on.  I normally start hard and write most of the most obvious parts of the review, and then as time proceeds ,tweak and change the review to reflect the true situation.
You need to get good photos, make sure all your information is right, and you really  have to make sure your spelling and grammar is correct, as before any of our news or reviews are published, they're scrutinised by Janet. 🙂
Lesson three: When writing a review, put yourself in the readers shoes.
Post Review
Post review for me, gadgets  fall into 4 categories:
Yep, reviewed, put it on the shelf
Yep, reviewed, use it once in a while
Yep, reviewed, use it everyday
Yep, reviewed, need to buy more peripherals for it 🙂
Obviously it'd be great if all your review products fell in to categories 3 and 4, but you've gotta put up with the good and the "bad" 😛
Unbiased?
I've noticed a few comments on the site lately asking how we can do unbiased reviews given that we're supplied the gadgets by the manufacturer.  It's actually not that hard.  Pointing out the good and bad parts of a product doesn't have to be about a case of extremes.  You don't completely slam a product, and if it's constructive criticism, that surely can't be a bad thing. Suppliers of review products are advised when The Gadgeteer review of their product goes up. From my perspective, if a supplier reads (and hopefully comments on) your review (whether good or bad), that's fantastic because it means that they're hopefully going to take your feedback and create a better product in the long run for the end-user.
For me I suppose that's part of the job, helping suppliers manufacture better products.  I've done reviews where I've actually found errors in the user manual, fed this back to manufacturer who says "nobody's ever pointed that out before, we'll fix the manual" AND fixed it. 🙂  I've done reviews where I've spend literally days working through issues with the product to find out what the issue is (that's the ex-techo in me coming out, you never want to be beaten by a piece of silicon:),  which again I've fed back to the manufacturer. I've even formed "friendships" with some of the suppliers based on our interactions over a review.
Lesson four: Be constructive not destructive.
Criticism
Lastly, at times you do have to put up with some criticism from readers about your reviews. At these times it's worth remembering that reviews are only one person's opinion.  You really can't take the criticism to heart.
Lesson five: Reviews are subjective no matter how much you would like them to be objective. It's one person's opinion.
Conclusion
"Working" for The Gadgeteer isn't all good times.  Yes you do get to review some cool gadgets, and you do end up with them, but there is a fairly big investment in time. To me, besides the cool products you can get to review, it's a good "hobby", something to take your mind off your everyday job. It's been good for my written Engish skills, and I've learnt WordPress, which I'm sure won't go astray. In the end though, in correspondence I always let Julie know "I'm still having fun", and to me that's the key.
Lesson six: If <having fun>then <keep writing> else < end> 🙂