We use affiliate links. If you buy something through the links on this page, we may earn a commission at no cost to you. Learn more.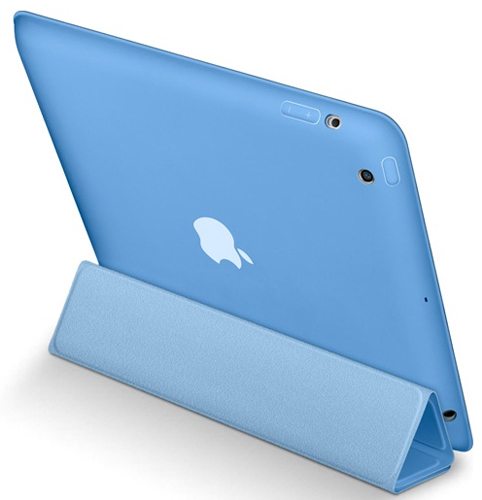 Apple apparently has accepted that, while their Smart Covers are great, people want to protect the backs of their iPads, too.  They've moved away from the clunky case they created for the original iPad, and they've created the sleek, form-fitting Smart Case for iPad 2 and the new iPad.  Instead of just introducing a back cover, they've married the Smart Cover to a back cover that covers the buttons and leaves the mute/screen lock switch, microphone, speaker, and connectors open.  The front cover still folds into the triangular stand for reading, watching video, or typing, and it still wakes/sleeps the iPad.  The Smart Cases are available in polyurethane only, in blue, green, pink, light gray, dark gray, and red (a (Product) RED item). I really like the looks of this new case, but I do wish they had left the back of the case clear – I like to see the metal back of my iPad.
If you order from Apple's online store, you can add two lines of laser engraving to the back, for free.  The Smart Cover is $49.00.