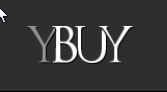 If you're visiting this site, you are probably a gadget addict. The problem with being addicted to gadgets is that you often buy something only to find out a week or so later that it either doesn't do what you expected / wanted, or you just plain don't like it. By then it's probably too late to return it to get your money back, so you sell it at a loss. This can quickly become an expensive addiction. There's a new service that hopes to solve this problem. It's YBUY, a gadget subscription service where you can try the latest electronics, home and kitchen gadgets for 30 days. Don't like it? No problem, just return it. Love it? Even better, you'll get a discount on the retail price. What's the catch? There are a couple. First of all, you have to be invited to become a member. There's also a one-time membership fee of $49.95, plus $24.95 for each 30 day trial. But probably the biggest issue I see is that there isn't a huge selection of gadgets to choose from yet. The majority of the gadgets are for the kitchen, like coffee makers, juicers and blenders. There are a few goodies in the mix though. They have the Fujifilm X10, Xbox, Fitbit and Nike Fuel. I think ybuy is an interesting service. Would you try something like this?
Support The Gadgeteer
:
We may earn a small affiliate commission from purchases made from buying through links on our site. As an Amazon Associate I earn from qualifying purchases. Learn more.