We use affiliate links. If you buy something through the links on this page, we may earn a commission at no cost to you. Learn more.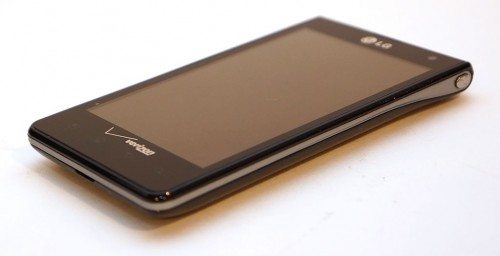 If you've been thinking of stepping up from your feature phone to a Android smartphone on Verizon's 4G network, you currently have 4 sub $100 phones to choose from. There's the Samsung Stratosphere for $99.99, LG Lucid for $79.99, Pantech Breakout for $29.99 and Droid Charge for Free. Why should you consider paying $79.99 for the Lucid when there are two less expensive choices? Here are a few reasons:
4-inch 480 x 800 resolution nova display that is readable in bright sunlight
Gesture applications so you don't have to use the delete/cursor –you tap the side of the phone instead; also turn it upside down to stop the incoming ring
350 minutes of talk time on the battery/lower battery drain
Camera captures 1080p video – The others only capture at 480p or 720p
1.2Ghz dual core processor – The others have 1Ghz
8GB internal memory – The others have 1 – 4GB
I got a chance to spend a little time with this phone and found it to be more than capable in a nice sized form factor that is not much bigger than an iPhone. For an inexpensive phone, I was impressed with the LG Lucid.