We use affiliate links. If you buy something through the links on this page, we may earn a commission at no cost to you. Learn more.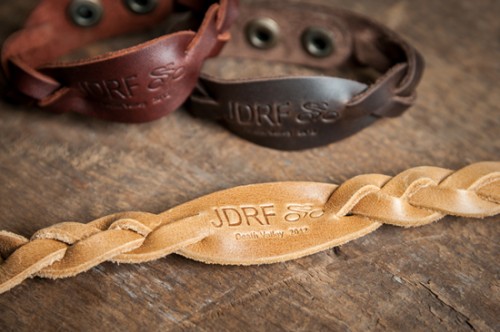 If you are a regular here on The Gadgeteer, you know how much we love Saddleback Leather products. I received an email from Jonathan Munson who is the brother of Dave Munson – the force behind Saddleback – asking for our help.
My niece Grace was diagnosed with Type 1 diabetes when she was 7. So now every year we raise money through JDRF(Juvenile Diabetes Research Foundation) for their artificial pancreas project which is coming close to being perfected! We are participating in a 100 mile bike ride (JDRF's Ride to Cure) through Death Valley, CA this October. My brother Dave is riding this year, I'm riding as well as Saddleback CEO Chuck Bowen, among others. A total of 18 people are on Team Grace.

Saddleback is giving away cool leather JDRF bracelets to every person who goes to Grace's JDRF donation page and donates. I attached a pic to this e-mail. Here also is the link for Grace on Saddleback's site which has a very cool video we just produced about Grace and JDRF.