We use affiliate links. If you buy something through the links on this page, we may earn a commission at no cost to you. Learn more.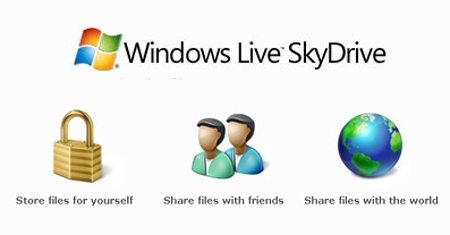 Cloud storage abounds at the moment. We told you about Box and their free 50B and how to get the best out of using it.  And of course, there's always Dropbox, Sugarsync, iCloud, and a plethora of other options.  Heck, even Google just released Google Drive.  My 25GB SkyDrive account has always been like my Box account; the web interface-only and the lack of an app to synchronise between devices left it purely as an archival tool.  Dropbox was my preferred product for sharing and synchronising files. Well, Microsoft has just upgraded their offering and included applications for Windows Phones, iPhone and iPad, Mac, PC, and Android.  Now you can sync data between multiple devices regardless of platform.
This added functionality however comes at a price, their previously free 25GB has been dropped to 7GB. Still, this is a good free capability when compared with other services, but not quite as compelling as it was. Plans are available for additional storage up to 100GB.  But wait, if you already have a SkyDrive account and were signed up before April 22 and have uploaded at least one file, then there's an option to upgrade your account from your reduced 7GB back to 25GB for free.
This change may well see me moving away from Dropbox  as my free storage with 5GB – which is less than my 7GB SkyDrive, which is actually 25GB. Confused? Don't be.  If  you've got a SkyDrive account, just login and check if you've got the option to upgrade after your downgrade (it may be under Manage Storage).  25GB of free synchronised cloud storage certainly can't go astray 🙂