We use affiliate links. If you buy something through the links on this page, we may earn a commission at no cost to you. Learn more.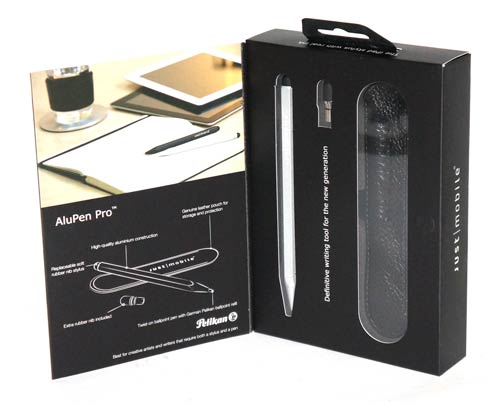 I travel a great deal throughout the country and do my best to survey what the tech folks are using along the way. This is especially true in the airports, where people (young children to little old ladies and everything in between) are killing time on their various electronic devices. Over the past year or so, I have noticed an increase of stylus use on tablets. So, when asked if I would like to try the AluPen Pro from Just|Mobile, I accepted to see if a stylus really added to the modern-day tablet experience.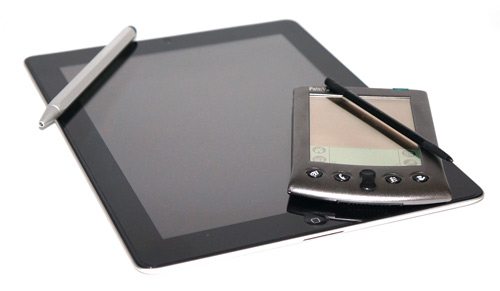 Remember back in the days of the Palm Vx, where you had to use the included stylus to input and control the device? For better or worse, when Apple released the first iPhone, that all changed. Manipulating our devices evolved from the stylus to touching, swiping, and tapping. According to Steve, anything else was just so 90's. For the most part I agree.  However, I have found the more I do with my slate devices, finger input is not always the best method especially when it come to drawing or illustrating finer detail.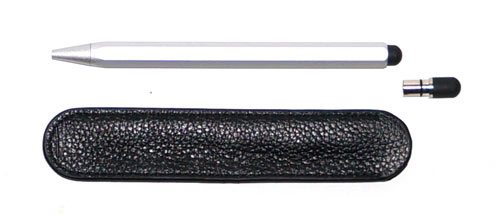 Just Mobile's AluPen Pro is a redesign of their original AluPen stylus that Bill reviewed a few years ago, adding 2-in-1 functionality (a retractable pen on one end and a rubber ball shaped stylus tip on the other) in a sleeker, slimmer package. It's constructed of finely machined aircraft aluminum with a six-sided body that is easy and comfortable to hold. Just Mobile includes a quality leather sleeve/case for the stylus, a replacement tip, and a high-quality Pelikan ballpoint ink cartridge.
Features
High-quality aluminum construction
Soft rubber stylus for precise control
Works with all capacitive touch screens
Retractable ballpoint with twist mechanism
Equipped with high-quality Pelikan ballpoint refill
Replacement nib and carry case included
Dimension:
13.43 x 1 x 0.9 cm
5.23 x 0.4 x 0.35 in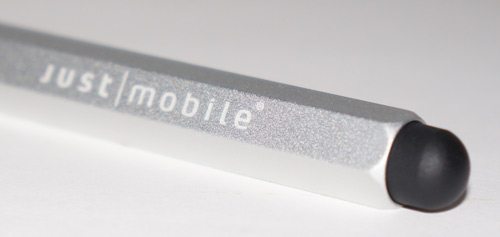 The black tip is meant to substitute for your fingertip. Using it in conjunction with the pen-shaped form of the stylus makes drawing much easier and more precise. The nub is rounded, soft and a bit squishy….reminds me of an eraser.  I use it 99% of the time when playing Draw Something.  The Gadgeteer Kid and I pass the stylus back and forth when playing.  According to Just Mobile, the tip works on all capacitive touch screens.

On the other end, the AluPen Pro has a retractable ballpoint pen that easily retracts with a twist of the barrel tip.

The Pro's high-quality Pelikan ballpoint ink cartridge writes very well; smooth with great ink flow.

The AluPen Pro is available in the aluminum you see in my review and black as well.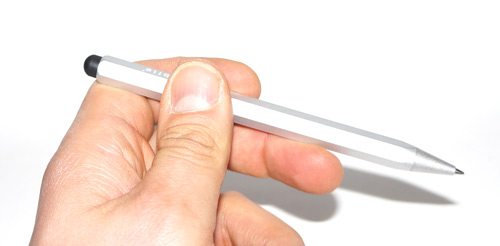 The AluPen Pro is a nice update to the original design, doubling its functionality without losing any of the original's craftsmanship or stylish, high-tech design. The Pro's solid construction, beveled feel, balance, and moderate weight makes it an ideal stylus/writing instrument. However, adding the ability to write nearly doubles the cost ($40) from the original AluPen ($25).
Product Information
Price:
$39.95
Manufacturer:
Just|Mobile
Pros:

- Good construction
- Made of finely machined aluminum
- Nice balance and weight
- Dual functionality
- Comes with a good quality pen cartridge and extra tip/nub

Cons: