We use affiliate links. If you buy something through the links on this page, we may earn a commission at no cost to you. Learn more.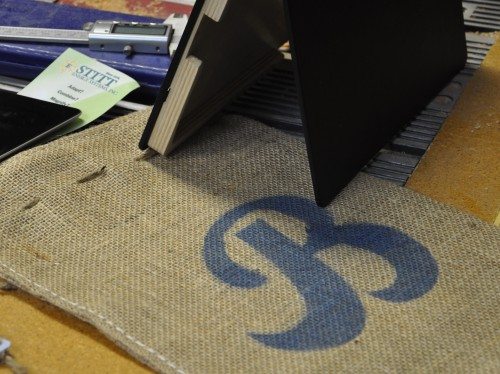 Old World Craftsmanship. Hand-finishing. One hundred percent American-made products. Building your own tools of wood and metal. Financing everything yourself, with no outside investors. Helping to drill water wells in countries where fresh water is not readily available. Being open and honest with customers about sales goals and expenditures. Which of these items sounds like something a modern gadget-focused company would be doing? What if I told you there is a company that does all of these things? Beacon Case Company is such an outfit. The company is a part-time venture for two guys who have been friends since elementary school; they have only been selling a single product for the few months of their existence. On 30 January, they released their second product, a case for the Kindle Fire. Julie emailed me last month and said "There's a company in your town that makes iPad cases. Care to do a 'factory tour?'" Challenge accepted. Allow me to show you the product, the founders, and their company in action.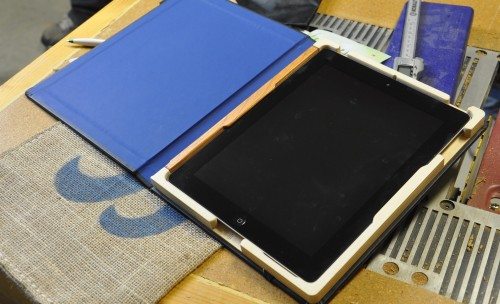 The Beacon Case is a faux-leather-bound book-type case, with a birch plywood frame instead of pages. One could easily mistake it for a journal, right down to the elastic strap closure. But when you open the case, there's your iPad 2, surrounded by a frame of birch and cherry woods. A tab on each long side holds the device in, and the cherry "gate" on the inside edge is held in place with the aid of embedded magnets.
For added security, a metal tab locks the gate closed. There are holes for each port and button (with the notable exception of the back camera – more on that later), and a grooved channel for the mic and speaker. There's a magnet in the cover, so the iPad 2's magnetic switch can be used to shut the screen off when the cover closed and unlock it when you open the cover. When you take out your iPad, you notice that the entire back of the frame is a single, solid piece of the same plywood that surrounds the case. The space for the iPad is milled out of an 11-ply solid board, then hand-sanded and finished.  Then the cherry gate (which is also hand cut and finished) is drilled, stained, and set in place with metal rods for hinges. I know these guys have never heard of Jony Ive or the MacBook's Unibody design, but they came to the same solution for a stronger case model: start with a single piece of stock, mill out what's not needed, and your case can withstand more torque and pressure than any joint. And it works quite well.
The binding for the case is yet another piece of art. Hand made by a half-century old book binder in the Chicago area, they are then shipped to Beacon's workshop just outside Raleigh, NC, where they are assembled with the birch/cherry frame – again – by hand. The rear of the birch frame is grooved in the back and the elastic strap is glued on and cured before being attached to the binding, so that the strap lies flat and flush. That's part of the reason the rear-facing camera doesn't have a port: the two pieces would have to match exactly, and then the hole in the binding would have to be finished somehow. (Few folks would want to hold up the iPad in this case for taking a picture, anyway. It would be extremely awkward, not to mention the added weight.) The benefit would be lost on the majority and used by few, so it was left out.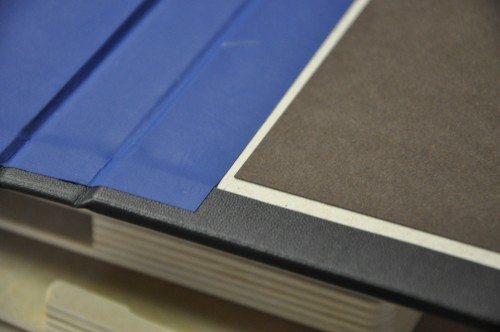 So, how does the case work in actual use? As with many cases, stands, and other peripheral items, it depends. I primarily use the iPad 2s that my company provides as a clipboard, managing customer data in a retail setting. Most folks doing so do not use any type of case, other than a few of the Smart Covers that float around. I tried using the Beacon Case with an iPad 2 and liked the fit and ease of plugging in the cable, but holding it open, typing one-handed, and searching through our database was not really enhanced by having a case weighing almost as much as the iPad itself. I then loaned it to a few friends who have personal iPads (remember, the Beacon Case doesn't fit my personal original iPad), and things were quite different. Packing the iPad in a bag was great, because they didn't worry as much as having it bare or just covered by the Apple Smart Cover. The folks they shared the case with – mostly pastors, professors, businesspeople, and other workers who are going to use them in a more formal situation – were really excited about it. The strength of the case means it's not going to fall apart as you travel and stack it with other presentation materials.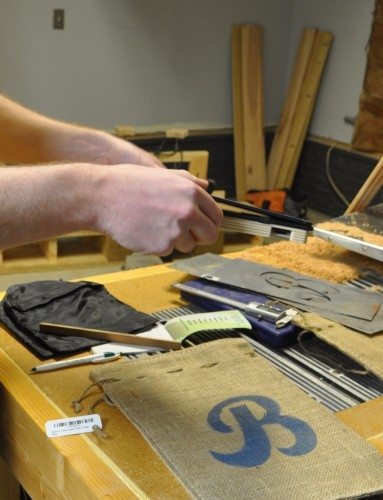 How does this change the world, though? While recovering from a soccer injury, Matt Winslow, who works in a tech firm in North Carolina's Research Triangle Park, spent a lot of time reading. One book he read was Three Cups of Tea, which tells the story of a "regular Joe" who started building schools in Third World areas after rock climbing in those areas and seeing needs that he could address. Matt started wondering if there was something he could do. While looking at reading devices, and seeing the market for cases, he thought, "Hey, I can make a better case. Let me call my pal Jeff." Jeff Hobble, the other co-founder, is a Construction Director with a long-time interest in woodworking and construction. He was surprised at the market for cases, and knew he could design a better case, too. Their idea was to give $5 from each case sold to support a charity that is building water wells in remote areas.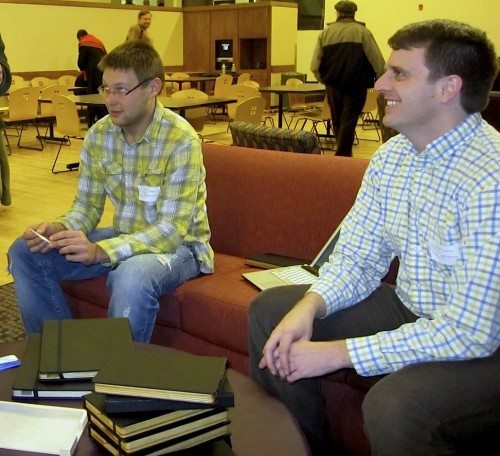 Water? What's the deal with water? For those who have not seen a news report from the more remote places of this Earth, not everyone on the planet can walk into their kitchen, turn on a faucet, and have a virtually unlimited supply of clean, pure water to use for cooking, drinking, and bathing. Because of ignorance of basic sanitation, water is usually gathered from the same place animals gather it. Animals, it is well known, are not known to refrain from eliminating waste into the water they are drinking from, wading in, and cooling off in. That means the water you carry back to your family may carry many diseases, dirt, and other unhealthy things. A simple well, which brings up water filtered through earth to the surface, changes the whole future of a village. No longer will disease kill children in droves. No longer will many have to spend much of their day walking back and forth to the watering hole. A longer life span and more free time brings humans to a higher place in our development, and we start thinking about the meaning of life, building a sustainable and valuable society without culture, and leaving a legacy to your progeny. In each group I've read about where a good source of fresh water is introduced (along with some basic education regarding infection and hygiene), the populations have flourished quickly. Beacon Case, to support this will send you the location and a report on the village your $5 helped fund, so that you can not only see the effect your donation is having, but to encourage you to support future efforts in this area. This turns the joke meme of #FirstWorldProblems back on itself as we consider which humanitarian group to support. And that's a great problem to have!
As Beacon Case grows, Matt and Jeff plan to further their outreach and their product offerings. They already use Amazon for product fulfillment, and they do their own packaging. (They print their own burlap packaging bags on an in-house designed printing station.)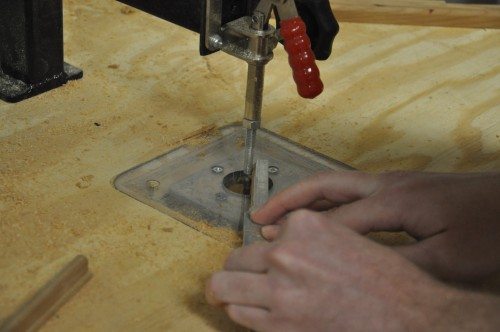 They have begun shipping cases for the Kindle Fire. They announced locally that they will be making a case for the original iPad. I'm sure there will be others that they create designs to support in the future. When you're on a mission, pursuing every opportunity is important. Getting people involved in helping others lead a better life – or to have a life with any hope at all – is a great cause to support.
Product Information
Price:
$80
Manufacturer:
Beacon Case Company
Requirements:

iPad, Kindle Fire, or other device to fit the custom case.
Desire to have a quality product and to help fund water projects in less developed areas.

Pros:

Well-designed and produced case.
Uses magnetic switch on newer iPad.
Quality materials.

Cons:

Small company, so if they have a huge order, it will take a while to fulfill.