We use affiliate links. If you buy something through the links on this page, we may earn a commission at no cost to you. Learn more.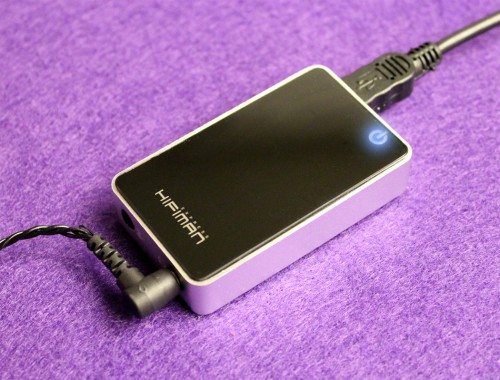 As music storage becomes more computer-based, listening to music – whether it's from a desktop or laptop model – requires compromises. One of those tradeoffs is sound quality. It's a badly kept secret that computer sound cards are not that good. Heck, some of them are just awful. It doesn't matter how much money you spent on those headphones or speakers if your Mac or PS sound card is garbage. But, let's assume you're on a budget (who isn't?) and have a decent pair of headphones or earphones to go with that expensive laptop. Do you like what you hear? If the answer is no, you might want to look at the HiFiMAN Express HM-101 Portable USB Soundcard from HiFiMAN.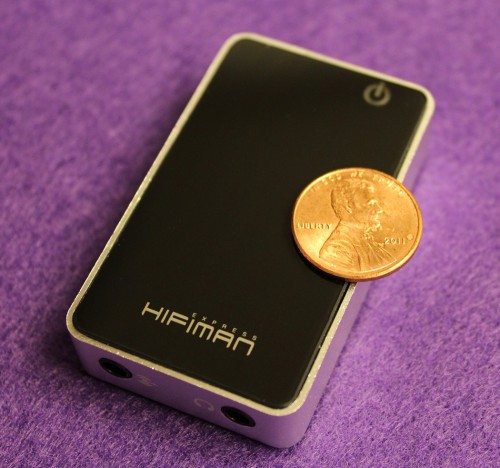 External digital audio convertors are becoming more popular as people discover the audio improvement DACs provide. However, DACs can be a bit large, and expensive. Granted, these DACs sound great (and I will be reviewing two new ones soon), but the cost can be hard to justify – until you hear one. If you think you know your music, a DAC can help you discover what you've been missing and didn't know it.
HiFiMAN Express HM-101 Portable USB Soundcard is a mouthful, but the HM-101 is basically a USB/Mini USB digital audio convertor (DAC) combined with a headphone amp. It doesn't need batteries or an AC outlet because USB supplies all the power. It's tiny, weighs practically nothing and makes headphones and earphones sound better than just plugging them directly into the headphone jack.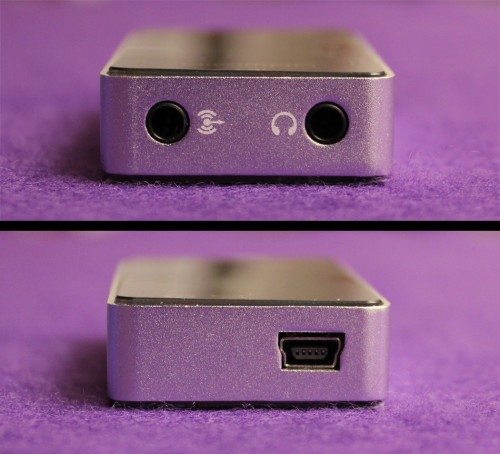 The HM-101 manages to improve audio in many ways. For starters, you get more volume using the HM-101. Everything can be louder. You also get more detail in your music. Cymbals have more shimmer, the strumming and picking of guitar strings has more detail, and vocals can sound more intimate due to less background noise.
The HM-101 uses a chip manufactured by Burr-Brown, one of the most respected DAC chip makers in the audio world. They supply chips to many audio manufacturers in many price ranges.
The HM-101 can output a song at compact disc resolution, which is 16bit-44Khz. If you have higher resolution audiophile music files, they will be downsampled, so if your collection contains many of those files, then you should look for a better DAC. If your music collection consists of iTunes files and CD rips, however, then the HM-101 can be useful to have around.
I have listened to my music for hours using the HM-101 and if I could sum it up with one word, it would be "easy"
Easy, because you just plug in and forget it. There are no setting, no volume knobs, nothing but a USB input and 2 choices for output: speaker or headphone. Everything else is handled by your computer. Like I said: easy.
Without getting too technical, different DACs can play files at different resolutions. If a song has a lower resolution, then a DAC can unsample to compensate. This just means that the resolution of the song file is doubled or tripled to allow more musical information to be heard. The higher the number, the better the audio; in theory, anyway. It's actually more complicated than that and doesn't always work as advertised. Also generally, the higher resolution the DAC can output, the higher the cost.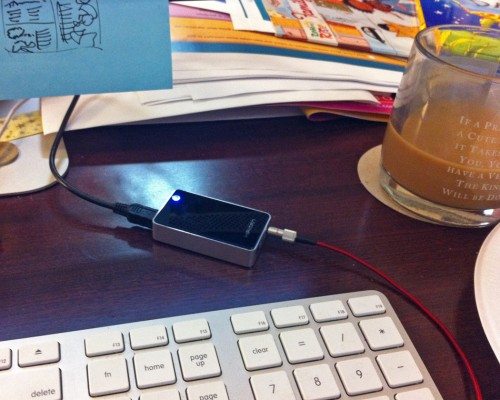 While the HM-101 is definitely an improvement over plugging into the standard headphone jack on your PC/Mac, it can't compete with better DACs. But that's not the point. If you've never heard a DAC (or didn't know they even existed), and you can't or won't justify the cost of untried technology, then consider this: The HM-101 DAC is $39. You read that right. This is a bargain for something that can make listening to music fun again. Then, when you've used the HM-101 for a while, you can always upgrade to a higher resolution DAC and go through your musical rediscovery process over again.
Beware, though. This is how one becomes an audiophile. And that can become quite expensive.
Update: Steve Guttenberg from CNET has named the Hifiman Express HM-101 one of his Top 10 audio bargains.