We use affiliate links. If you buy something through the links on this page, we may earn a commission at no cost to you. Learn more.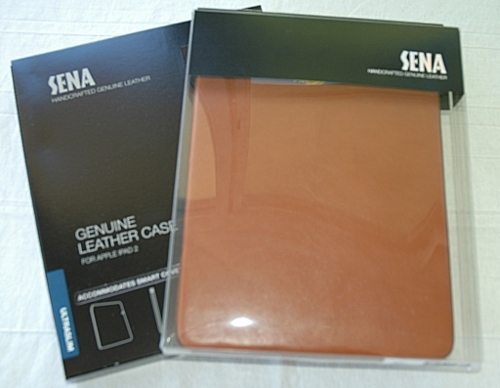 Sena makes a full line of iPad 2 cases – the two reviewed here are a "basic sleeve" design, the Ultraslim (Smartcover), and a more substantial "box" design, the Kutu. Both claim to work with an Apple smart cover in place, but in actual use only the Kutu really delivers on that promise. Both cases are made with quality leather that certainly gives your iPad 2 a more upscale, professional look while providing ample protection.
The Ultraslim (Smartcover)
The Ultraslim (Smartcover) is pretty much exactly as its name states. It's a sleeve. That's slim. So slim, it's ultra-slim. There is a small rainbow of colors available from business black (the review unit) to bright blue to metallics. I'm not sure that the exact pallet of the Smart Covers is duplicated, but it seems so at first glance.
Besides the outline that matches the outline of your iPad, with side seams cut down just a bit so you can get your fingers on the top edge of your iPad 2 when it's time to perform the extraction pull, there is a handy pull tab on the bottom for your other hand to grip.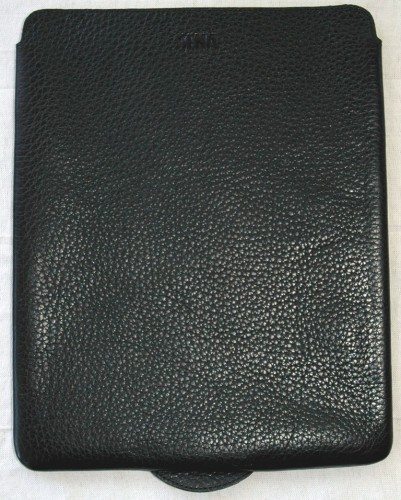 This turns out to be important if you actually do try to wedge your iPad 2 in this sleeve with a Smart Cover on. You can get it in there, but only just. Once in it takes a bit of pulling to get it started out of the sleeve.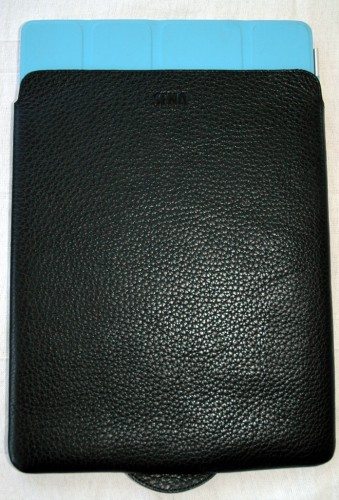 Without the Smart Cover, the sleeve fits far more comfortably. The interior suede finish of the leather provides plenty of protection and just a little grip, so the iPad stays put in the sleeve and yet slides out with just a gentle pull.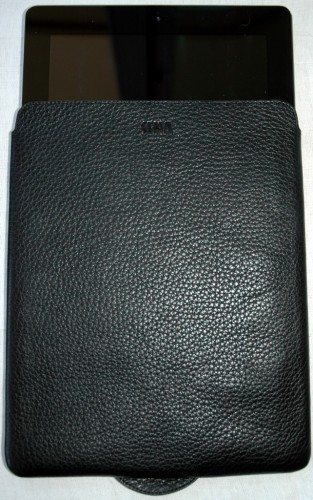 I was hoping that with a lot of use, the leather would stretch out a bit, like a great pair of dress shoes. It did, a little, over a few weeks of pushing and pulling, but not enough for it to become effortless. Still, the trend was hopeful, perhaps it would eventually get there.
The Kutu
The Kutu's box design and smooth leather finish give it an even more professional look. You might expect to see this case on the boardroom table, it certainly would fit in there. The Kutu also comes in various colors (the review unit is "Tan" – the color pallet is much smaller) and has a bit of backbone to it. Or rather, there is an actual "box" of solid material, wrapped in leather on the outside, and felt or suede on the inside.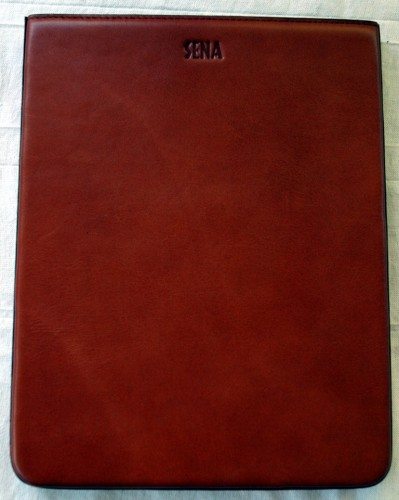 The inside size is perfect for an iPad 2 with the Smart Cover on. The iPad 2 glides in and out with ease, but is just snug enough to stay put when inside.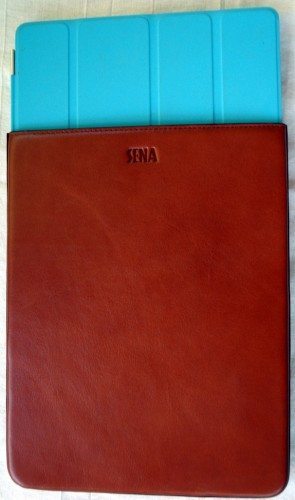 Without a pull tab on the bottom, or lower seams on the sides, you might be wondering how you get the iPad 2 out of this thing. The answer is the satin ribbon inside: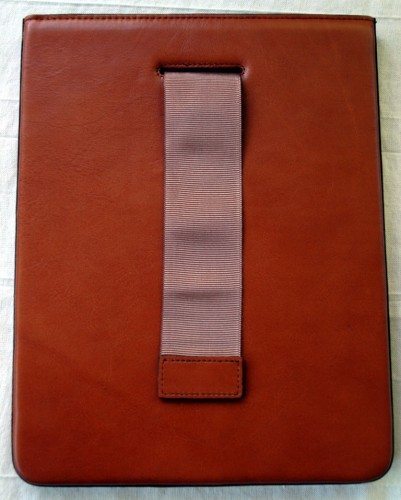 As you insert the iPad 2, this ribbon wraps around the bottom, so it gets pulled into the Kutu as you insert.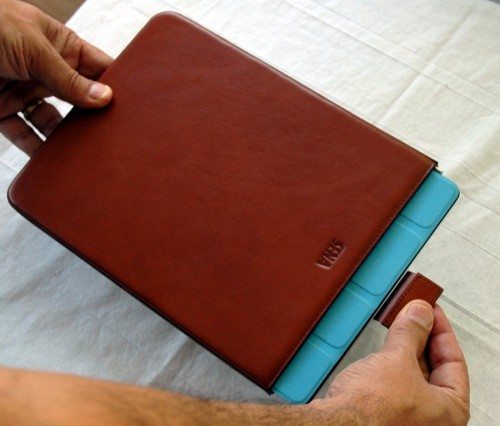 To remove, you just hold the bottom (which retains its box shape) and pull the tab. The iPad 2 slides right out, pushed by the ribbon as you pull it out. A nice, simple solution.
Making the Case
If you need a case that provides a bit more style points, while retaining the simplicity of a sleeve design, either of these cases might be for you. I found the Kutu to be more usable thanks to its fast insert/extract system and proper sizing for use with a Smart Cover. It might provide (at least psychologically) more solid protection as well, since it does have a solid "box" of some sort in there. The Ultraslim might be for you if you don't use a cover, or if you are more patient than I at wrestling with the sleeve until it finally does stretch out a bit for a more manageable fit. In either case the construction quality, look, and feel of the leather won't disappoint.
Product Information
Price:
Ultraslim: $59.95, Kutu: $69.99
Manufacturer:
Sena
Requirements:

iPad2 (with or without Smartcover)

Pros:

High quality leather, solid construction.
Easy extraction and great fit with Smart Cover for Kutu, great minimalist protection for Ultraslim

Cons:

Ultraslim is a very tight fit with Smart Cover.
Sleeve designs mean you have to remove your iPad 2 to use it.