We use affiliate links. If you buy something through the links on this page, we may earn a commission at no cost to you. Learn more.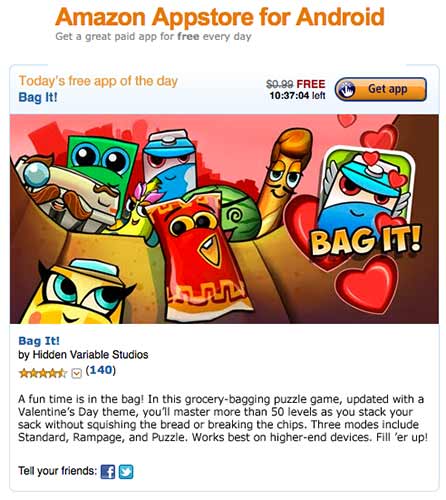 Each day Amazon offers a paid Android application for free through their Appstore. Normally you would visit the Appstore through the dedicated Amazon Appstore app. But even if you don't have an Android smartphone or tablet (yet), you can still take advantage of Amazon's Free App of the Day. You don't need to visit Amazon's Appstore through an Android device to save the free apps, you can access them through your laptop or desktop's browser.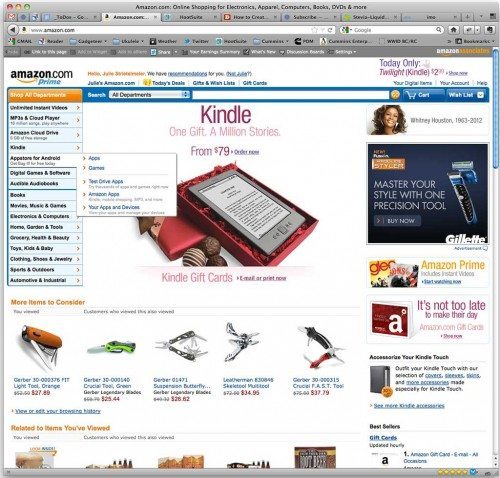 Just go to Amazon and click Apps under the Appstore for Android heading in the left sidebar. From there you can search on different apps, but it also prominently displays the daily free app. Click the Get App button and it will be saved to your Amazon account which you can then access from all your Android devices.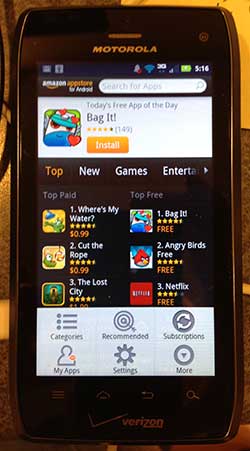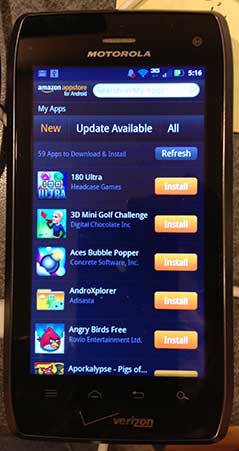 On your Android device you can go into the Amazon Appstore app, click menu and then My Apps to view your all your saved Amazon apps. Nice! This way you can save all those freebie apps to install later.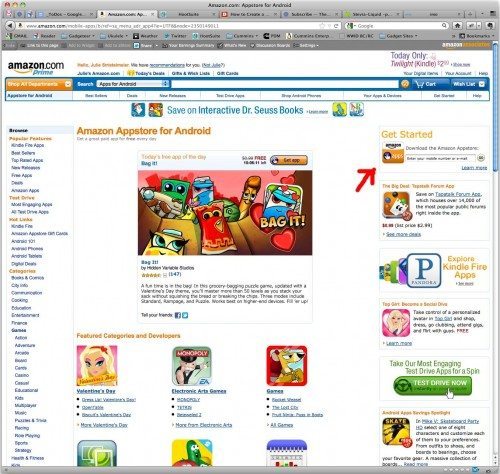 Don't have the Amazon Appstore app on your Android device and can't find it in Google's App Market? No worries. Go back to the Amazon Appstore on your laptop and type your smartphone's number in the Get Started box in the upper right corner. You'll receive a text message on that device with a link that you can tap to download the app. If you have a tablet or other Android device without a phone number, visit www.amazon.com/amazonappstoreapp via the device's browser. Once installed, you type in your Amazon login info and you're all set.