We use affiliate links. If you buy something through the links on this page, we may earn a commission at no cost to you. Learn more.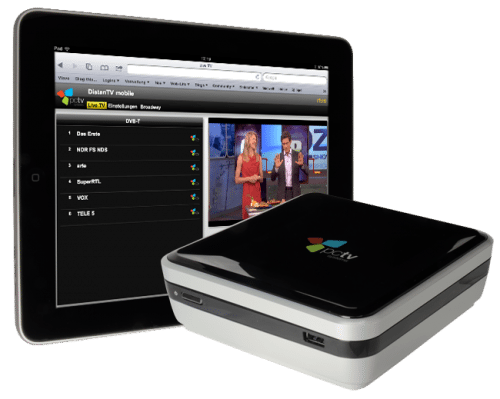 Want to watch Television on your iPhone, iPod Touch, iPad or Android tablet ? Perhaps the Hauppauge Broadway is the solution for you. The Broadway connects between your TV source and home Wi-Fi network, converts the TV signal to be displayed on your mobile device, and sends the signal to your device via Wifi or the Internet.  The Broadway converts and compresses the live TV signal to Apple compatible h.264 video format or Flash when transmitted to Mac, PC or Android. It contains a tuner with support for cable and satellite set top boxes, ATSC over-the-air TV signals and unencrypted digital cable TV (clear QAM). You get full control of the TV channel selected via Broadway's "IR-blaster" technology. In theory (and I'm guessing it would depend on link speeds and latency) you can also stream your favourite shows while abroad from your home to your tablet via the internet.
Available from the Hauppauge Store for $199.