We use affiliate links. If you buy something through the links on this page, we may earn a commission at no cost to you. Learn more.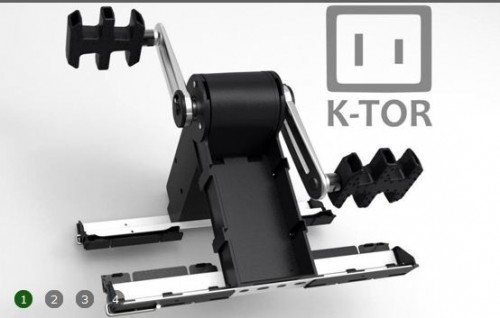 We live a much more sedentary life these day with hours spent in front of the television or your PC.  Get some exercise while charging your favourite smartphone, tablet or handheld games console with K-Tor's pedal powered Power Box.
Measuring 4.5×4.5×8.75 in. and weighing less than two pounds (28 oz), the Power Box can be used to generate power for devices of 20W or less and comes equipped with a standard power socket. It's also a useful device in emergency situations such as disasters or blackouts where you need to charge critical equipment.  You could put one under your desk while working, get some exercise, and generate clean, green power.  The device was an honoree in the 2011 CES Innovation Awards in the category of portable power.
No pricing is available yet but it's coming soon.  Fire up the spandex and watch some Tour de France highlights for inspiration while you're waiting. 🙂