We use affiliate links. If you buy something through the links on this page, we may earn a commission at no cost to you. Learn more.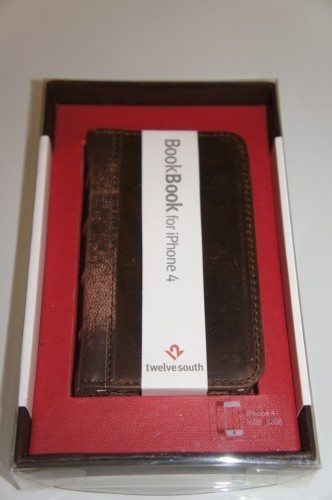 So you just got yourself a brand new iPhone 4S, and now you're looking for that one perfect case that will help protect it but also make it stylish at the same time.  I've tried many different cases for my iPhone 4S, and none has come close to my ideal case other than the BookBook from Twelve South.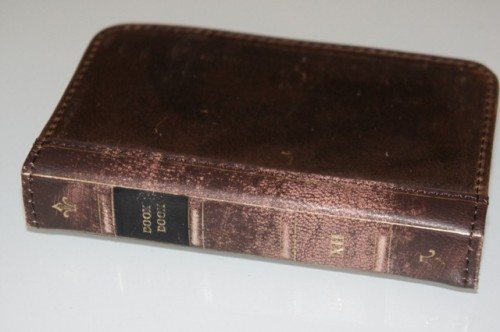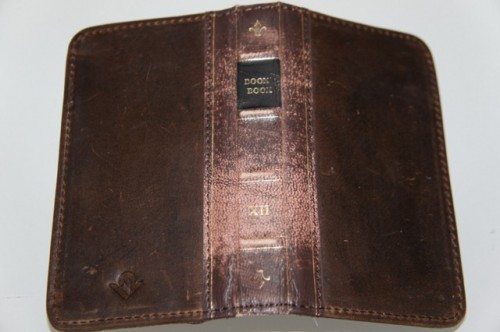 Like its name, Twelve South's BookBook is in the shape of a book.  It's made of leather and is designed to have an aged look and feel to it.  It feels quite good in the hand.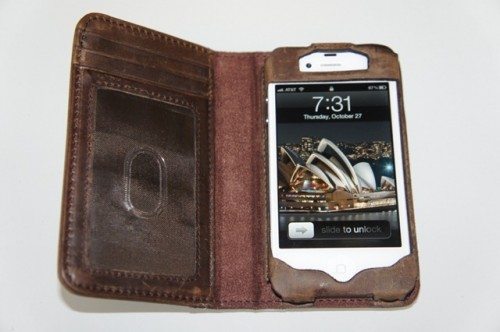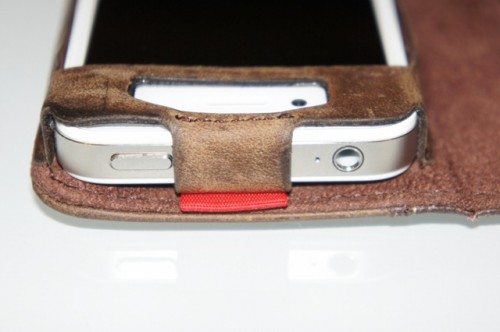 The iPhone is situated on the right side of the BookBook.  The iPhone slides in from the top and is held down by a leather flap with a red pull tab.  The red pull tab barely sticks out enough for my fingers to pull at it.  It might not be a problem if the iPhone is always in this case, but it's necessary to pull out the iPhone to take a photo because Twelve South for reasons unknown has decided to not make a hole for the iPhone's camera.  So it does get quite annoying constantly removing it from the case if you like taking photos.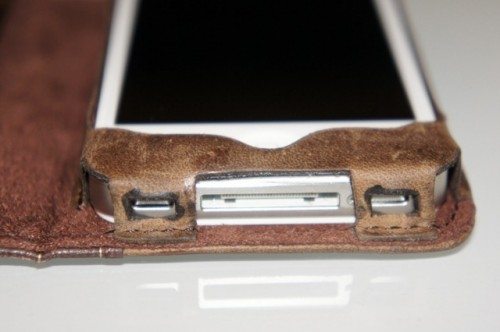 On the bottom, there are holes for the port connector, speaker, and microphone.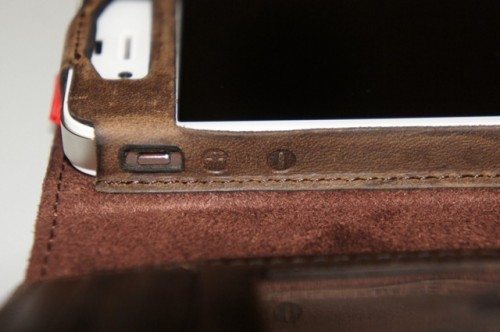 On the left side is a hole for the mute switch; the volume buttons are covered.  The volume buttons can still be easily pressed, and you can still feel the click of the button through the leather.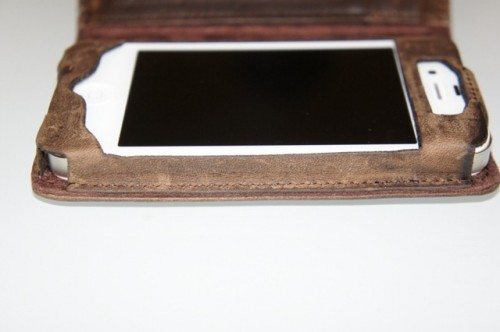 The right side is fully protected.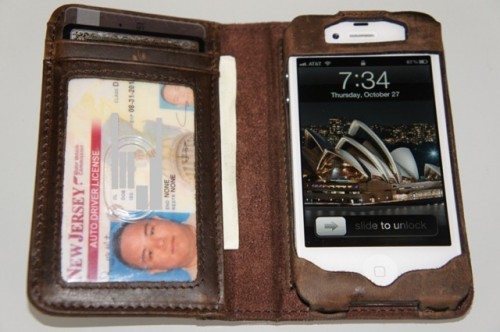 The BookBook holds 3 cards, and an inner pocket holds a few folded bills.  It was quite difficult to take the cards out at first but the leather stretched over time and is much easier now.  The bills will stick out if you only fold them in half.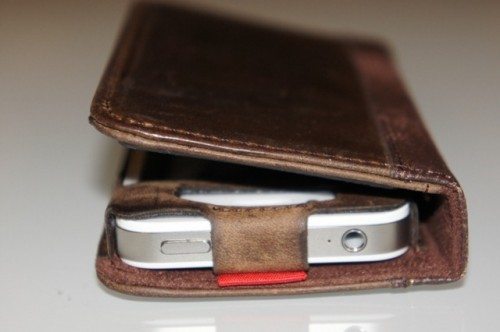 The BookBook doesn't quite close all the way with the 3 cards and 2 bills inside.  A quick remedy would be just to put the side with the cards down first, and the iPhone's weight will keep the case fully closed.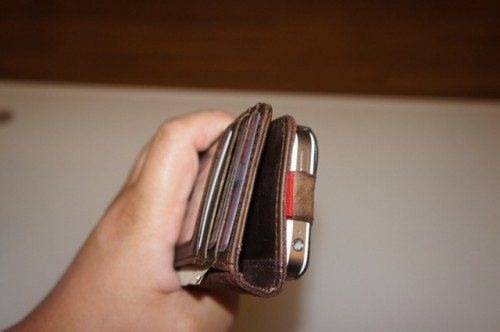 To answer a call, you'll have to fold the BookBook cover back.  It will expose your cards, but your hand should cover most of it from prying eyes.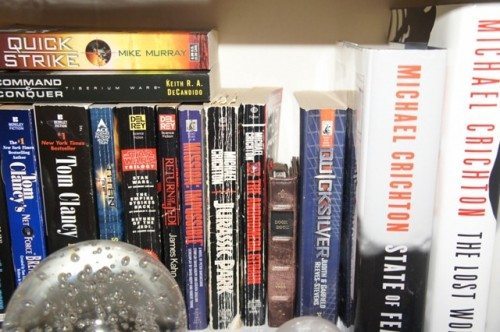 Can you spot the BookBook?
Twelve South's BookBook is a very nicely designed case.  I've been using it for a few months, and I'm very satisfied with it.  The BookBook creates a unique style for any iPhone 4/4S owner.  It's priced at $59.99 from Twelve South.
Product Information
Price:
$59.99
Manufacturer:
Twelve South
Requirements:
Pros:

Great unique looking case.
Leather.
Slots for a few cards.

Cons:

No hole for camera.
Making a call will expose the cards to prying eyes.