We use affiliate links. If you buy something through the links on this page, we may earn a commission at no cost to you. Learn more.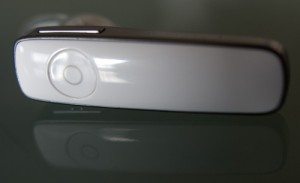 Plantronics recently added a number of Bluetooth headsets to their lineup. I am familiar with Plantronics from my call center days. They make very nice headsets. I also owned a Calisto Pro at home that I only very recently retired in favor of my VTech cordless phone system.
Two of their new headsets are designed to work with a new Android and iOS application called My Handset. I was given the opportunity to review their Marquee M155. They even sent me one of the limited edition white ones. So does the addition of apps improve the experience, or just complicate it? Let's find out.
What to Review
Sometimes you get a device to review, and it is simpler than you expect, with others it is like an onion. I figured a nice review of a Bluetooth headset would not take long, but this headset has more under its skin than most. So my review will start off with a typical review of the hardware, how the headset works, then move on to the Android software, and finish with a look at the Vocalyst Text and Voice services that are included with the headset.
What's in the Box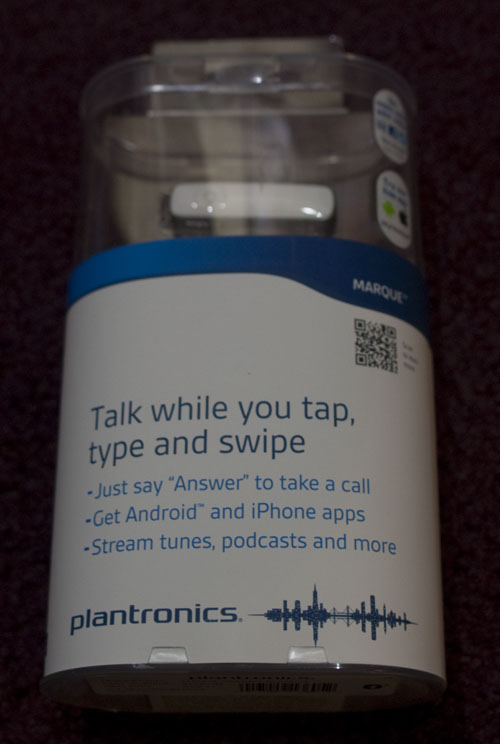 The headset comes with:
The headset
3 different sizes of earpieces (medium installed already)
Optional ear loop
AC adapter
Manual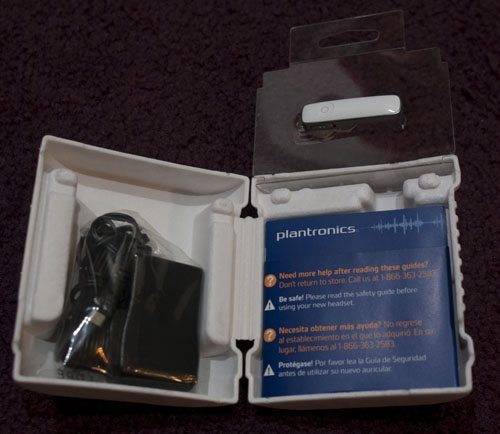 After you open the packaging, you can see the adapter and manuals below the headset. The adapter is an integrated unit. It has a micro-USB tip to charge the headset, but you cannot detach the cable to charge via a standard USB port like a lot of phone charger designs. Not a huge deal, but it is slightly less flexible than I have become accustomed to. You can also charge the headset with a USB cable, and frankly, I have quite a few of those around.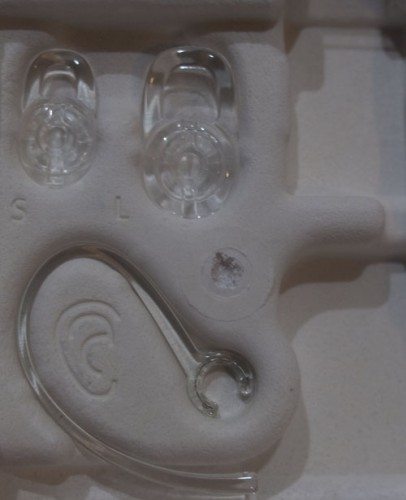 Behind the manuals are the ear pieces and loop. The medium size is already installed on the headset; you can swap out for the larger or smaller size, if you wish. Changing ear pieces was not an easy task because they are very secure when they are on the headset. I find this to be a very good tradeoff, especially since you don't need to change these more than once. I saw no need to attach the ear loop.
The controls are kept simple on the headset. The call button is on the face of the headset and performs multiple functions:
Tap once to answer an incoming call
Tap once to end a call
Press for 1 second to ignore
Tap twice to redial
Press for 2 seconds to initiate your phone's voice dialing
Press until red/white LED flashed to activate pairing mode
Tap 3 times to activate Vocalyst™ (USA only)
That's a long list, but is very intuitive. You can also simply say "answer" to answer the phone.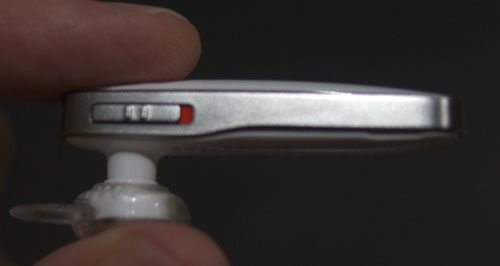 The power button is very simple. Red is exposed when it is off, green when it is on. Pairing is very quick. While using this headset I typically left it turned off until I needed it. It paired quickly enough for me to answer an incoming phone call.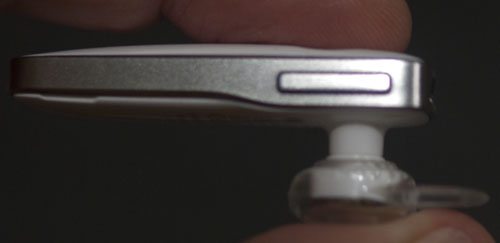 The volume control is a button that also serves as mute. There are three volume levels, each time you press the button, it switches between the three. When you hit the maximum volume, the voice prompts tells you "Volume Maximum". To mute, you can use the mute on your phone, or press the Volume button for 1 second.
I have used Bluetooth headsets intermittently over the years. I've never been a fan of the walk around all day with it in your ear, but this is light and comfortable, and if that is your style this will fit the bill. As I mentioned, I had no issue pulling it from my shirt pocket, turning it on, and being quick enough to receive a call.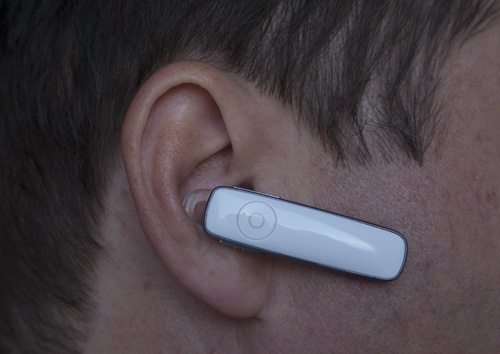 The design of this headset is minimalist. As a result, the mic is pretty far away from my mouth and rests against the side of my face. I found this off-putting at first, but quickly became accustomed to it. I actually prefer more of a boom mic setup, however I received no complaints from anyone during calls on sound quality and volume. I did a quick comparison test with my Calisto Pro headset, my Sony MW-600 headset, and the Marque performed very well. It was noticeably better than my Calisto Pro boom style (which surprised me) and on par with the Sony.
Another great feature is that it talks to you. When you turn it on, you hear "Power On, Talk Time 5 hours" or whatever the battery life is. In addition, you can pair it to two phones. When it connects you hear "Phone 1 connected". I paired this with my VTech phone system and my Droid X. I was able to take and make calls with both system using this headset.
All in all I really enjoyed this headset, and this has become my number one choice. It easily slides into my pocket. It comes in black and white. We all know why there is a limited edition white addition, and this would pair very nicely with the white iPhone, but I frankly do not get the white thing. I like my gadgets in basic black. But the nice thing is you have a choice.
MyHeadset
I have a Droid X, so I downloaded the Android application. They also have an iOS version.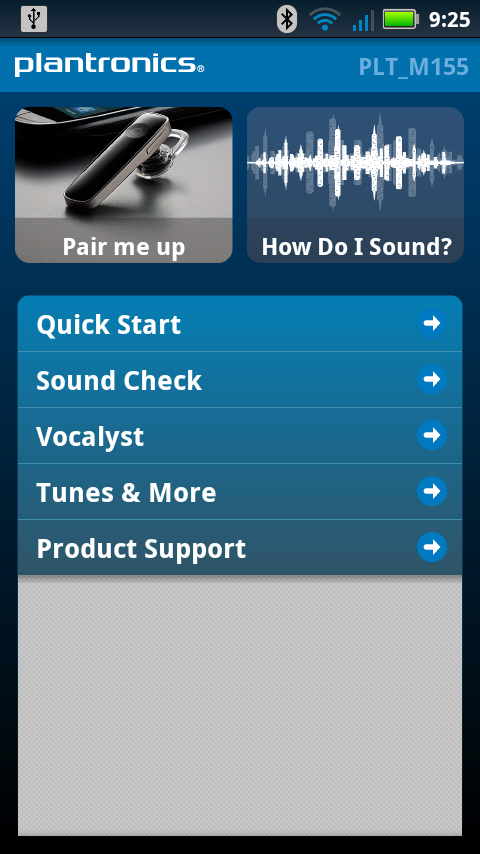 When you choose Pair Me Up the applications walks you though pairing up your headset.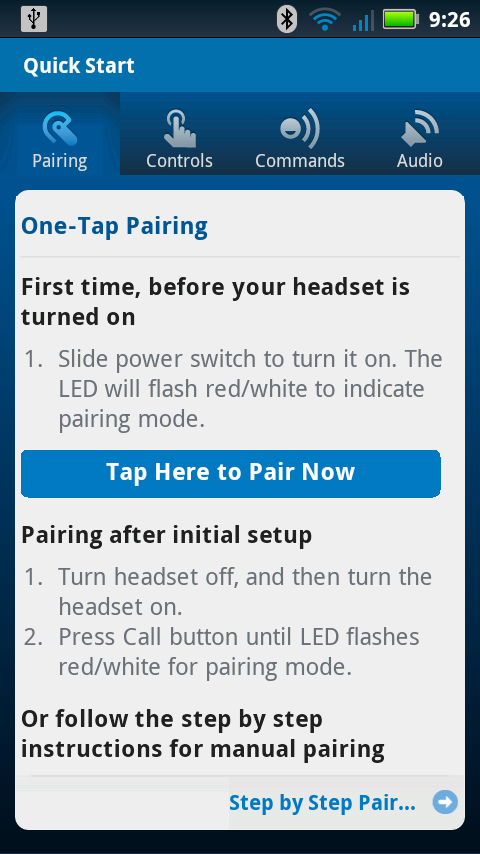 The Controls tab displays the various controls. The first screen shows you the basics.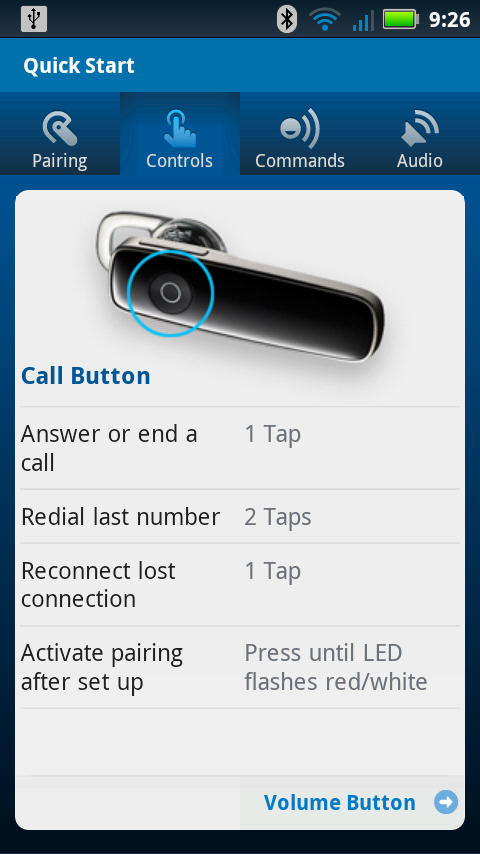 You can continue to the Volume controls.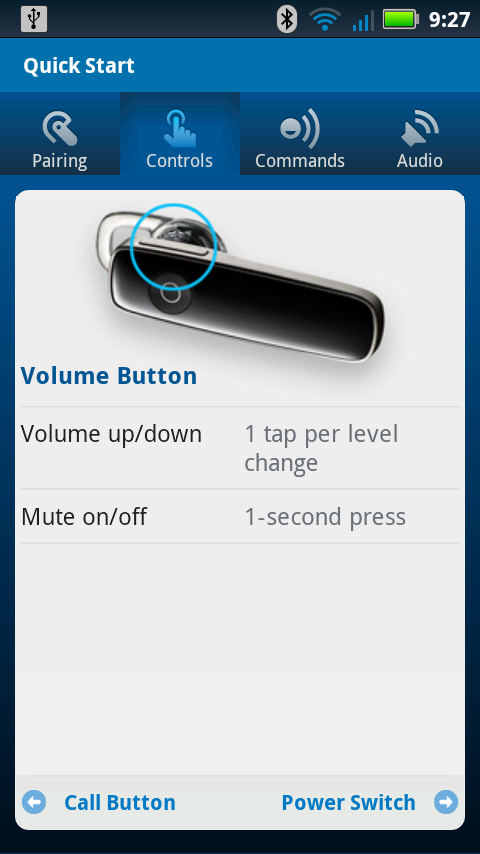 And also the power controls.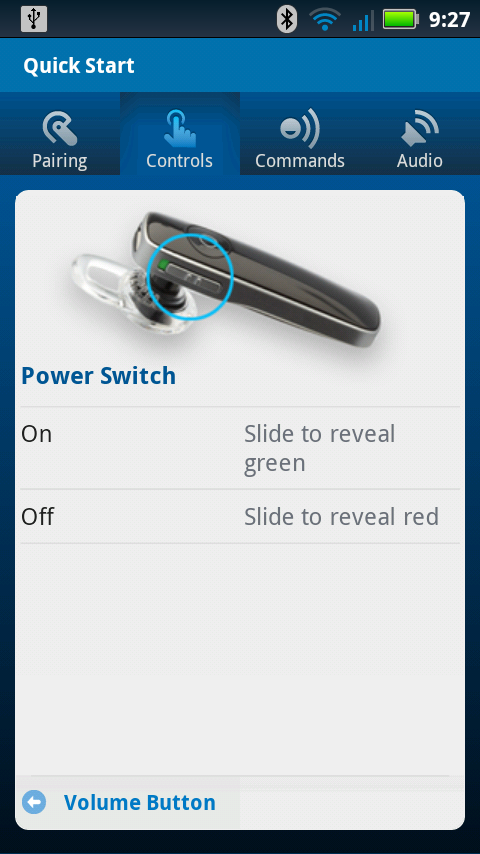 The other big option with the application is the sound check. Ostensibly this is to do just that, check your sound quality.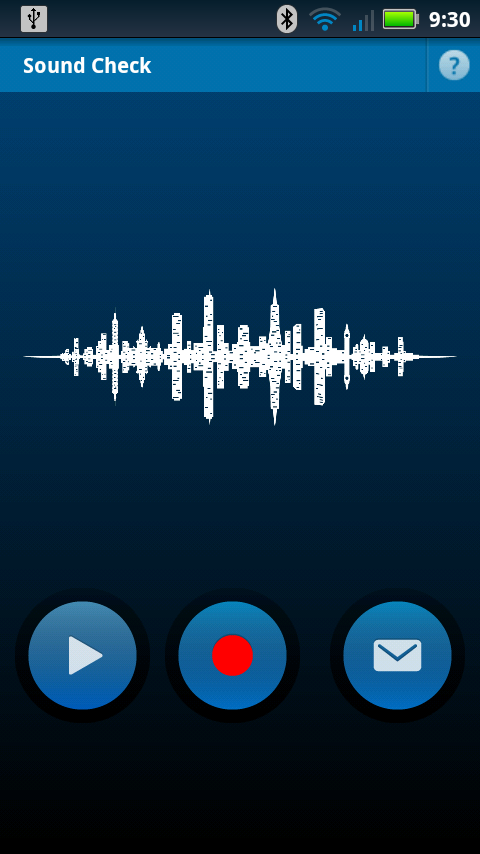 Once you make a short recording with your headset, you can play it back on your phone, or e-mail it. And this is a nice little add-on. You can certainly use this for things beyond simple sound checks. A nice touch would have been the addition of a widget to let you quickly record and send.
I wasn't overwhelmed by the app. It serves as a nice online manual if you forget the commands, provides a nice walk-through of pairing your headset, and the sound check could have some nice uses, but I just felt it could do more. Then again, what it does, it does well.
Vocalyst
Vocalyst is an extra feature that I didn't expect to find. You get a free year's basic subscription. You can sign up right on your phone using a link in the MyHeadset application. You will need the code that comes printed in your package. One negative was that the web site did not work well on the phone. I would expect some effort would be made to work this out, but it does not appear to be a consideration.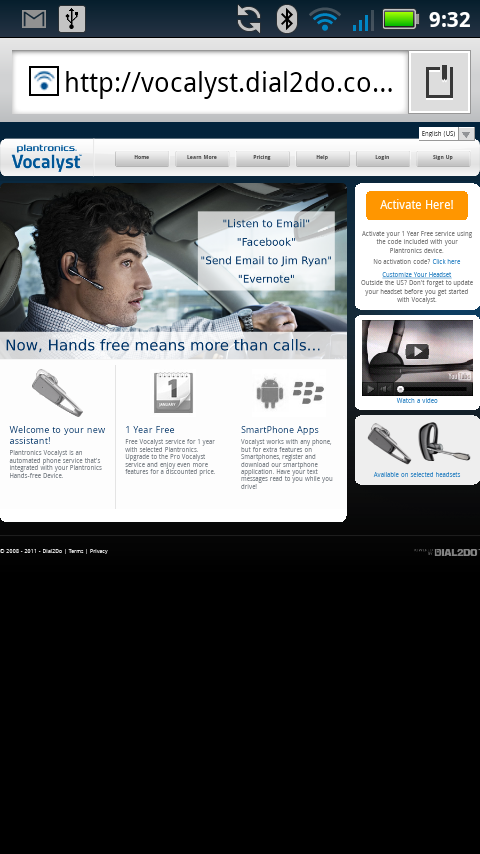 After clicking the sign up button you are presented with the activation screen: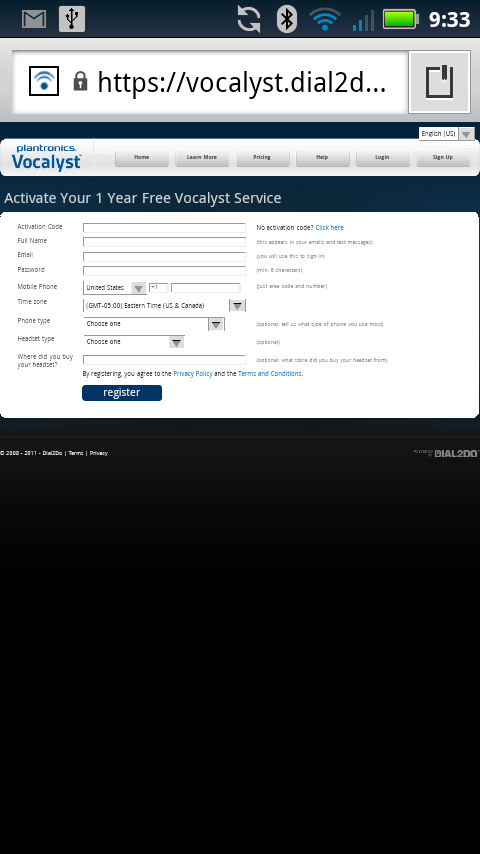 Landscape provides a little better look for the setup page: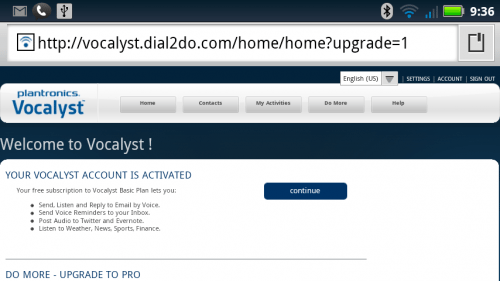 You can change your settings on the phone, but I found it tiresome, and resorted to the the web page on my laptop.
With the standard service you can:
Record and listen to audio messages
Read and Send e-mail
Read and post to Twitter
Read and post to Facebook
Listen to feeds for News, Sports, Finance, and Weather
Connect to Evernote
With the upgrade you can add a number of applications including SMS, Calendar, Remember the Milk, and a number of news sources.
This was an interesting feature to experiment with, but it did not really grab me. I was amused as it read my twitter stream. Every link it spelled out "h-t-t-p-forward-slash-forward-slash", a killer tweak to the service would be an option to filter that and just say "link".
The nice thing about this is they give you a free year to check it out. The truly nice thing is they let you sign up without providing a credit card. Too many similar setups seem to hope you forget about it and get billed; this didn't. Huge kudos for this approach.
Conclusion
I really like the hardware. The application is a nice addition, but it would be nicer to see an easier way to record a note for sending (though you could do it with Vocalyst) and maybe the ability to see charge time in the application. I will continue to play with Vocalyst, but for me, it is just not that attractive. Maybe I'll change my mind over time.
Product Information
Price:
$59.95
Manufacturer:
Plantronics
Requirements:

Bluetooth-capable phone. Android or iOS phone to use some of the more advanced features.

Pros:

Attractive design
Voice status and directions
Android and iOS applications
Pair with two phones at once
Choice of colors

Cons: