We use affiliate links. If you buy something through the links on this page, we may earn a commission at no cost to you. Learn more.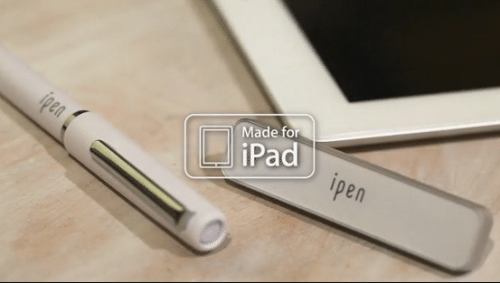 Those of you who have read my Lenovo Thinkpad Tablet review will know how much I love the active stylus that comes with it. It's accurate , pressure sensitive and extends the tablet's use way beyond any non-pen tablet especially for drawing and handwriting.  The capacitive stylii you get just don't compare.
Cregle has just complete funding from Kickstarter for their iPen.  The battery powered, active iPen will require a receiver to be plugged into the iPad's UART port which will be used to accurately track the position of the pen.
It's worth noting that it will only work with iPen-enabled apps, a list which is on the Kickstarter website and that pressure sensitivity won't be included in the first release.  It's well worth looking at just for the accuracy of the active stylus alone and will be a great addition to iPad functionality (don't think it'll be enough to turn me to the "dark side" though :)).
Kickstarter funding has finished, and it will be available from the Cregle website in January 2012 for $89.