We use affiliate links. If you buy something through the links on this page, we may earn a commission at no cost to you. Learn more.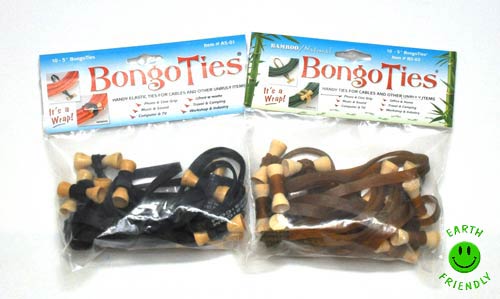 I truly dislike cable clutter in all facets of my life…..work, office, garage, etc.  I collect and reuse packing ties, rubber bands, micro-bungie cords and the like, continually doing my best to lessen the mess. As the story goes, I was doing my weekly perusal of our local Fry's sales ad and saw an ad for BongoTies and had to have them. Within an hour, I was searching my local Fry's looking for these wondrous little organizational accessories.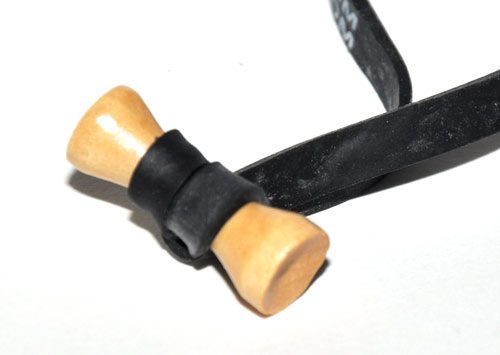 The BongoTies are extremely Earth friendly; they're made from natural Hevea (tree) rubber and wood. They are virtually 100% biodegradable. Their design is simplistic; a thick rubber band and old-world (patented) button-like closure.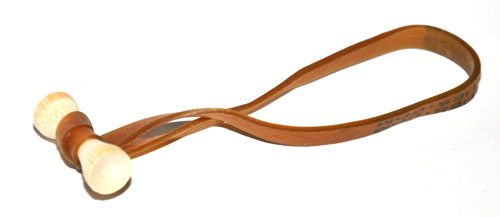 The new Bamboo/Natural BongoTies are even GREENER than the originals, since they are made from even more renewable products: Bamboo and natural Hevea rubber. The BongoTies website touts them as being the 'The GREENEST tie-wraps on the planet.' They are surprisingly popular around the world….BongoTies has its own youtube channel where folks show how they use them and provide positive testimonials for the eco-friendly ties.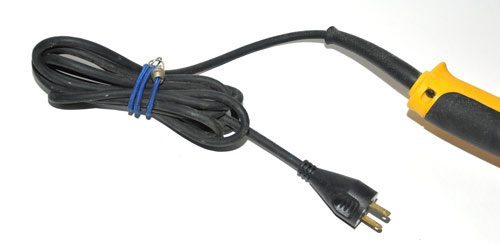 As I said, in the past I have used a multitude of items to reduce my cable cutter. In my garage I primarily use micro-bungie cords to keep my tools organized. While effective, they are relatively expensive, can rust and degrade over time. The package ties I salvage from other items and reuse in my office are often not strong or long enough in most applications. Plus while reuse is environmentally friendly, the original creation of these items is not.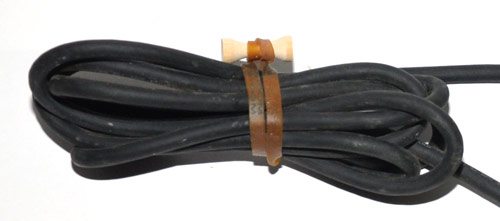 The bottom line is, along with being better for the Earth than other tie-wraps, BongoTies definitely get the job done. There is no negative in going green in this case. They do an excellent job of keeping cables, tubing, and wiring dialed in and well organized. Well worth the whopping $3 per pack I paid. It is my plan to systematically go through my world further reducing what cable/wiring clutter there is, using the BongoTies to make that happen…..

Product Information
Price:
$3 for a 10 pack
Manufacturer:
BongoTies
Pros:

- Created with renewable resources
- Great organizational tool
- Reduces cable clutter
- Re-useable
- Inexpensive

Cons: