Mechanical pencils are very convenient because you don't have to sharpen them. But, if you've ever used one for any length of time, you probably know how easy it is to break the lead as you're writing. Most of the time, the lead gets a sharp point as you write across the paper and then SNAP, the lead either breaks or you get inconsistent letters. Some are thick and some are thin due to the point. The Uni Kuru Toga Roulette Model Auto Lead Rotation mechanical pencil has a very unique way of solving that problem. The fine folks at JetPens.com sent me one to try out. Let's take a peek.
Note: Click the images in this review to see a larger view.
The Uni Kuru Toga is a metal pencil available in either a Silver or Black finish.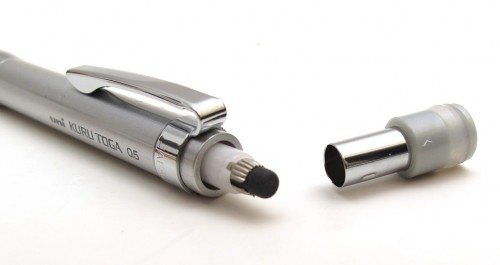 The top cap pulls off to reveal a small eraser, which can also be pulled out to access the lead holder that stores the .5mm leads that this pencil uses.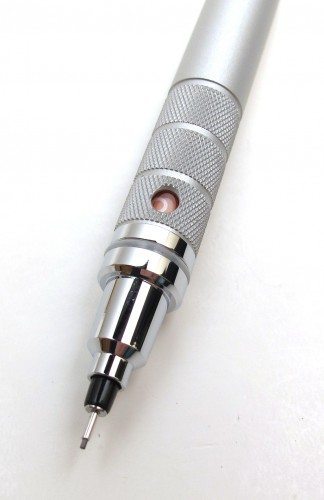 The special feature of this pencil is located on the other end… First of all the barrel of the pencil has three knurled sections that aid in grip.
You'll notice the little window in the barrel… This is an indicator of the auto lead rotation feature. As you write with this pencil, the lead will rotate to provide uniform wear on the tip.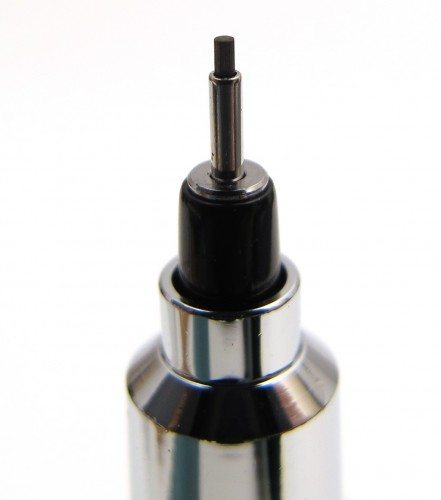 For example, here's a brand new lead. It's flat across the top…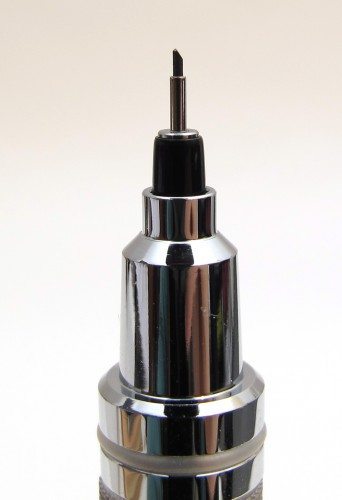 But with other mechanical pencils, the lead will tend to be shaped into a sharp point as you write across a page.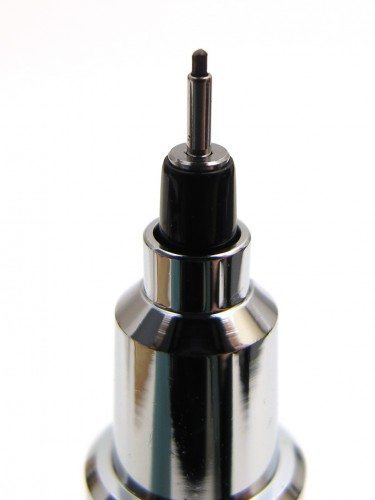 The Uni Kuru Toga rotates the lead every time you lift the point and put it back down on the paper. Inside the barrel is a spring loaded clutch that twists the lead as you apply pressure.
After writing with this pencil for awhile, I've come to enjoy how smooth my writing is while using it. So far I've had no lead breakage.
The pencil itself is light weight, but has good balance. It looks nice, but isn't overly flashy.
If you're a frequent mechanical pencil user, you should check out the Uni Kuru Toga Roulette Model. Especially if you're a lead breaker like I am. This pencil might change your life… Ok, it probably won't change your life… but it might improve your writing experience. 🙂
Support The Gadgeteer: The Gadgeteer's main sources of revenue are advertising and affiliate links in articles like this one. Even though we may receive compensation, we always give our honest opinions about our experiences with each product.