We use affiliate links. If you buy something through the links on this page, we may earn a commission at no cost to you. Learn more.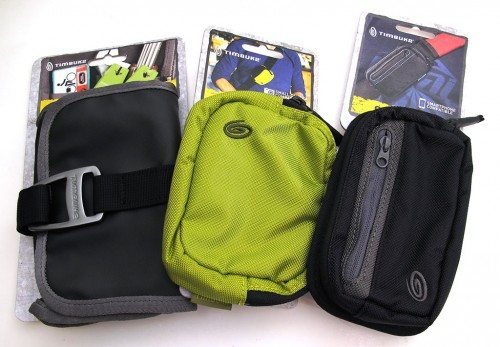 I love Timbuk2 messenger bags for their good looks and versatility. I continue to use their custom laptop messenger bag that I reviewed as my every day gear bag. It's over 1 year old and still looks brand new. When you think of Timbuk2, you think of larger shoulder bags, but you might be interested in knowing that they also offer a nice selection of smaller storage options like the 3 pouches I'm going to show you today.
Note: Click the images in this review to see a larger view.
Timbuk2 Dimebag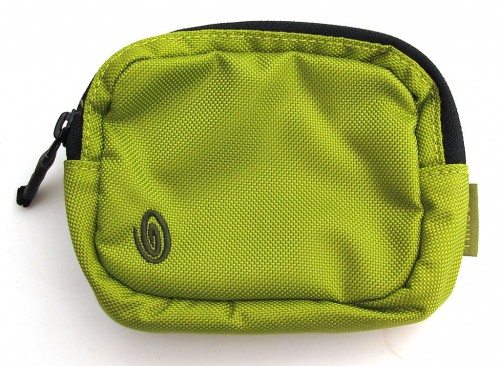 The Dimebag is a small zippered ballistic nylon pouch that is available in 4 colors: Green, Red, Blue and Black. As you can see, I was sent the Green version.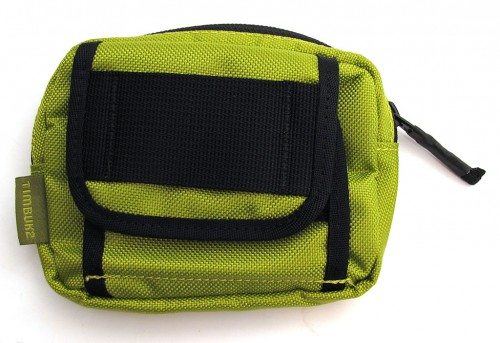 There are two ways you can attach this pouch to the strap of your gear bag or your belt.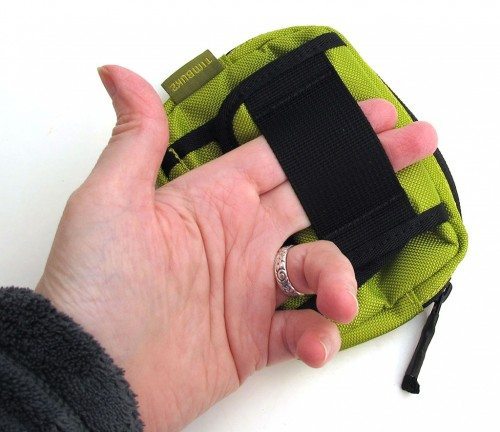 You can either use the open slot shown here. Or…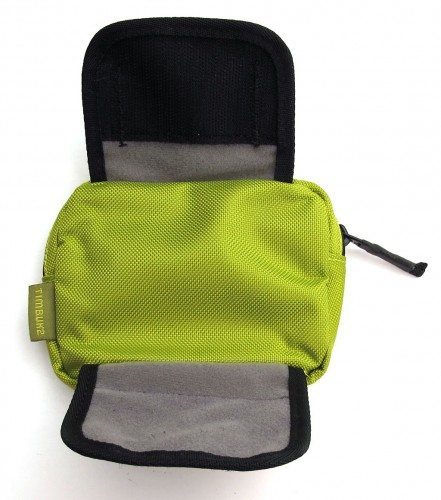 The Velcro wrap around holder shown above.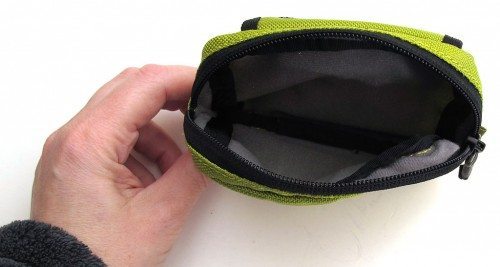 The interior of this pouch is lined with a soft knit material. It's just one open pocket that is approximately  5.00 x 3.75 inches.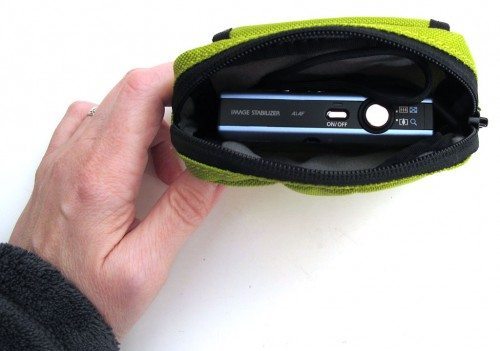 It's plenty large enough to hold compact digital cameras like my Canon SD1100. The pouch isn't padded unless you count the fact that the back is thicker due to the Velcro tabs.
In addition to camers, the Dimebag is handy for storing small items that you would otherwise let roll around on the bottom of your purse or gear bag. It's perfect for holding your lip balm, nail clippers, eye drops, etc.
It's made just like other Timbuk2 products. I could find no defects in the materials, stitching or zipper. I'm confident that it would offer years of use before noticing any wear and tear.
Price: $12
Updates 10/12/2015
I'm using the Dimebag as to hold a few EDC items that I carry every day in my Timbuk2 custom laptop messenger bag. It's the perfect size to hold a tin of Ibuprofen, nail clippers and lip balm. The Dimebag fits perfectly in one of the organizational pockets inside the messenger bag and helps me keep everything neat, tidy and always where I can find it.
Timbuk2 Shagg Bag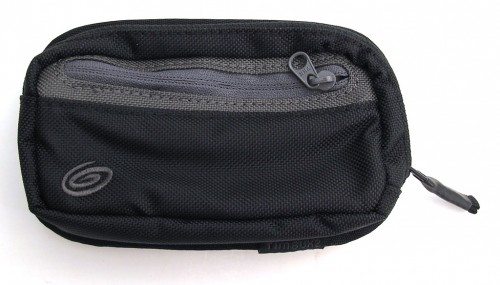 This zippered pouch is similar to the Dimebag, but offers an extra zippered pocket on the front. It's available in 3 colors. The Black / Grey you see above, Red / Grey and Blue / Black.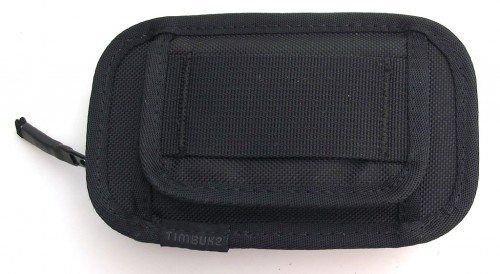 The back side also offers the same 2 ways to attach to a strap or belt.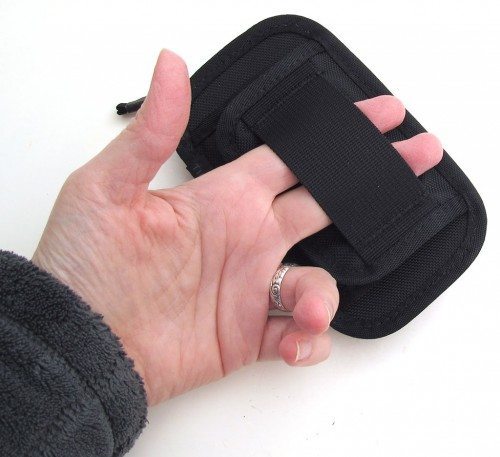 There's an open loop for belts.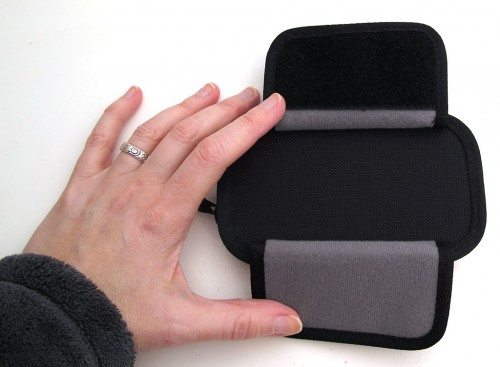 And wrap around Velcro tabs for straps.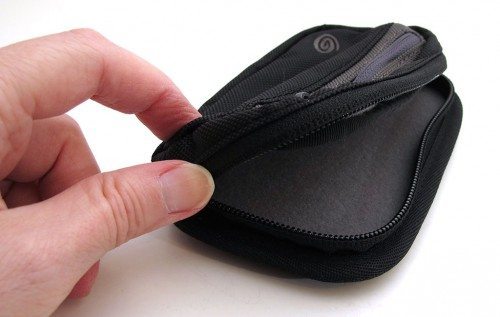 The main compartment has a zipper that wraps around the top and down one side. The interior is lined in the same soft knit material to protect the contents from scratches.
The Shagg Bag isn't padded, but the back side does have a stiffener in the lining and the front offers some added protection due to the extra zippered pocket on the front.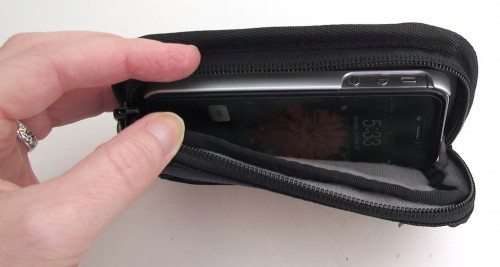 This pouch can easily hold an iPhone or small compact digital camera like the Canon SD1100.
I do wish that the zipper orientation was reversed. Instead of unzipping from the bottom right corner, I think it would be better to unzip from the top left corner. As is, if you keep lots of little items in the pouch, there's a chance something might fall out accidentally. If the zipper were reversed, you could just unzip it as far as you like without opening it completely. Other than that, this is another nice zippered pouch that is made well and priced nicely.
Price: $18
Timbuk2 On the Go Shed Pouch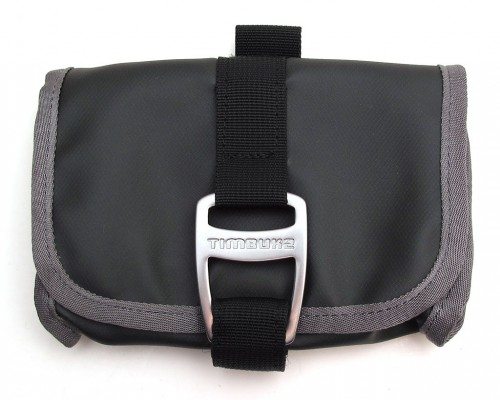 The On the Go Shed Pouch is the only one of this trio that doesn't have a zipper. It's been designed for bicycle devotees to hold tools, but you won't be sent to the gear pouch police if you decide to use it for something else 😉
The pouch is constructed of a water resistant fabric backed tarpaulin material and is only available in one color: Grey. The material feels a bit like vinyl.
This one has a flap that has a wrap around strap to keep it closed.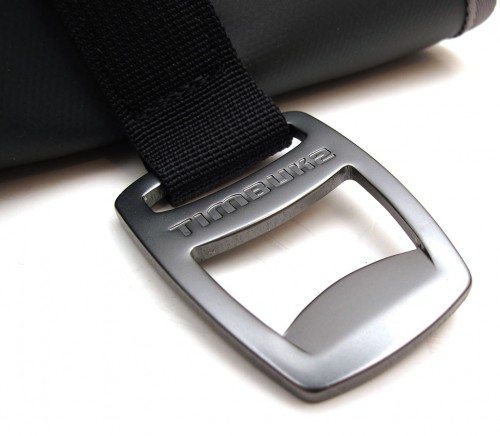 The strap wraps through a thick metal loop that doubles as a bottle cap opener.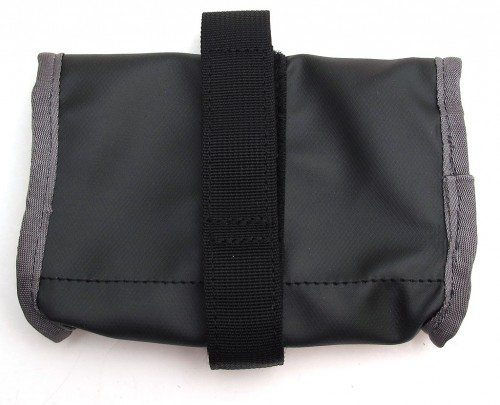 The strap wraps around the back and attaches with… you guessed it, Velcro.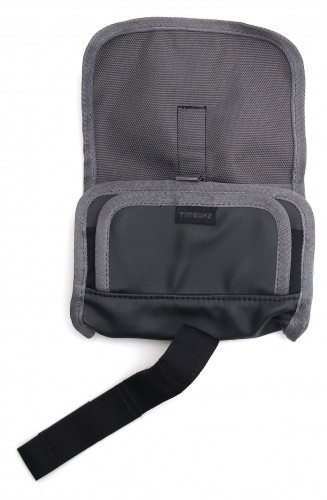 The inside of the flap is made of ballistic nylon or Cordura. Not sure which…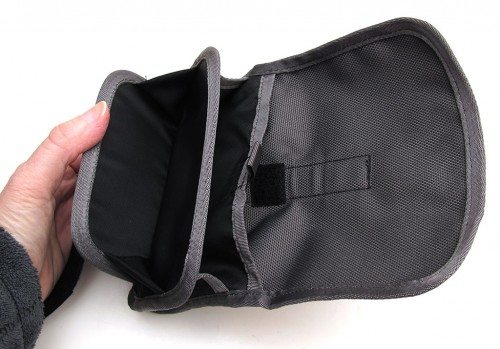 There are 3 separate storage areas in this pouch. There's a small pocket on the very front that is best used for small thin objects because the pocket folds flat when the pouch is closed.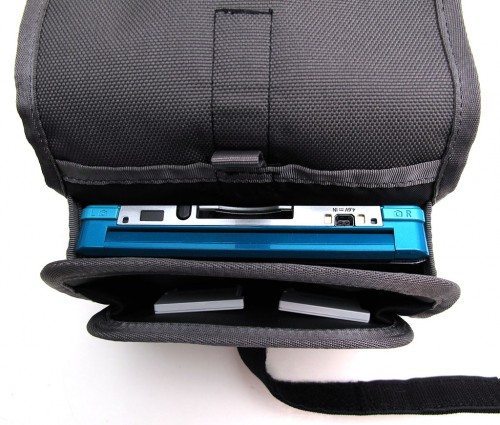 The main pocket can hold a camera, phone, or a Nintendo 3DS perfectly. Timbuk2 offers a significantly larger version of this pouch called the Tool Shed. It has more pockets and storage capacity for an additional $15.
The other pocket is sewn into the back of the pouch. You can see the Velcroed tab in the image above that is used to open the pocket.
The On the Go Shed Pouch is not padded, but the wrap around design does offer some protection to the contents inside.
I like this pouch, but wish it was available in some colors other than Grey…
Price: $20
Any one or all of these 3 pouches from Timbuk2 can come in handy for organizing your gear in another bag, or to use individually. They are well made and will probably last longer than the gear you carry in them.
What is your favorite way to organize your gear bag?
Product Information
| | |
| --- | --- |
| Price: | See Review |
| Manufacturer: | Timbuk2 |
| Pros: | |
| Cons: | |