We use affiliate links. If you buy something through the links on this page, we may earn a commission at no cost to you. Learn more.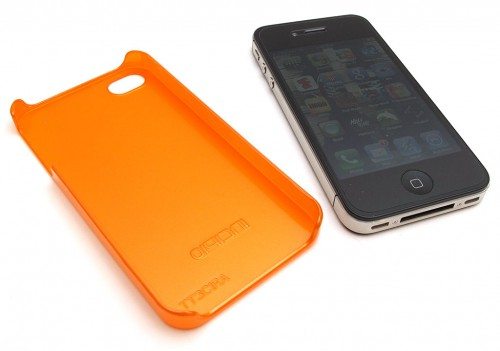 Do you cringe when you see another iPhone 4 that has scratches? Protecting your investment while still having a cool looking phone can be a challenge if you want to avoid a bulky case. The Incipio iPhone 4 feather Ultralight Hard Shell Case is a very light weight and non-bulky option. They sent me a sample of this case in a funky Glossy Orange Soda color. Let's take a look.
Note: Click the images in this review to see a larger view.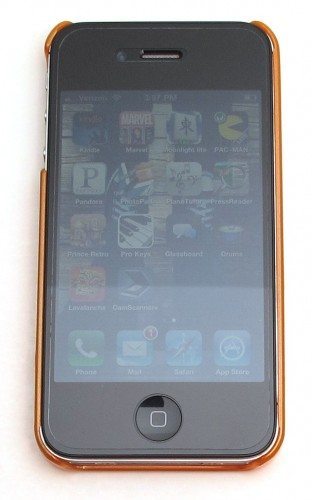 The feather lives up to its name as it's less than 1mm thick and weighs only 0.4 oz. In addition to the case, Incipio also includes a screen polishing cloth and 2 screen protectors.
The case is made of polycarbonate and is easy to snap on and remove from your iPhone 4 as it is semi-flexible.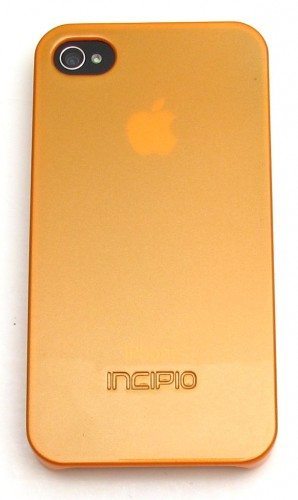 The case will protect the back and sides of your phone. The edges wrap up and over the metal sides.
The large cutout over the camera lens allows you to take flash pictures with no issues.

The equally large side cutout provides access to the mute, and volume buttons. The size of the cutout makes this case compatible with both AT&T and Verizon's versions of the iPhone 4.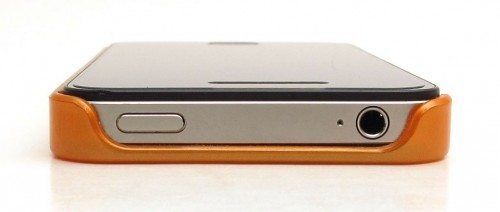 Here's a view of the top of the case. You'll have no problems accessing the headphone jack or wake button.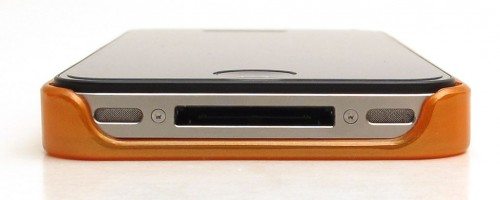 The bottom of the case does not cover the speakers or docking port, so there are no issues there either.
I like the look and thinness of the Incipio feather case, but there's one thing it doesn't do well… and that's provide a better grip on your phone. We all know that a naked iPhone 4 is a slippery little bugger and the feather case unfortunately keeps it slippery due to its slick surface. That's really my only complaint about it. Other than that, it is easy to snap on, easy to remove, comes in a bazillion colors and doesn't add additional bulk to your phone.
What is your favorite iPhone 4 case?

Product Information
Price:
$24.99
Manufacturer:
Incipio
Pros:

Thin
Light weight
Includes 2 screen protectors
Easy on and off

Cons:

Just as slippery as a naked iPhone