We use affiliate links. If you buy something through the links on this page, we may earn a commission at no cost to you. Learn more.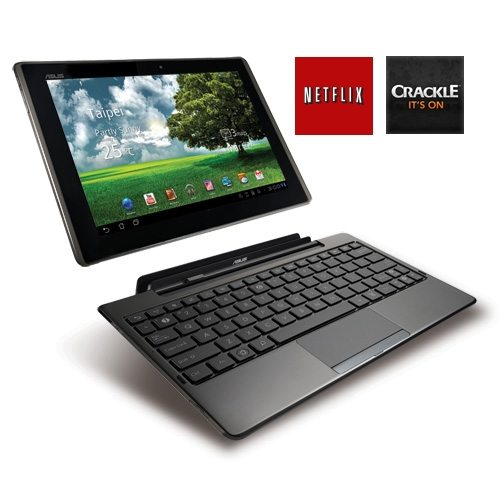 Asus' Honeycomb-enabled tablet the Eee Pad Transformer TF 101 received an over-the-air upgrade yesterday that enabled U.S. owners to watch Netflix "Instant Watch" content and Sony's Crackle. The Transformer has been running the latest version of Android (3.2) for a couple of weeks but required an additional patch to enable the Netflix server to allow a connection. Details on how to get it after the jump.
If you haven't received a notification about the update yet, you can download it manually:
Fully charge and/or plug-in your tablet.
Tap Settings
Tap About Tablet
Tap System Firmware Update
Tap Check Update
Follow on-screen instruction
After the install is completely done. I like to reboot my tablet by turning it off and on.
If you also own the Transformer's matching keyboard dock, you'll want to now plug your tablet into that dock and allow it to update that device as well.
You should now be running Bulid number HTJ858.US_epad=8.6.5.9-20110816
Netflix still shows as not being compatible in the Android Market, but you can download it other ways and it will run. This link will take you to a site that has full directions. If you would rather wait, I expect that Netflix will update the Market in the near future. Crackle is now available directly in the Android Market.