We use affiliate links. If you buy something through the links on this page, we may earn a commission at no cost to you. Learn more.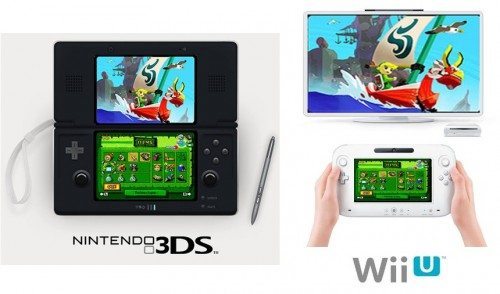 Nintendo had two successful products, the DS/3DS  and the Wii, with each one of them provides its own benefits. The Nintendo 3D/3DS offers a two screen gaming experience and focuses more on hard core gamers. The Wii, on the other hand, is focused on the broader demographic and has provided more social experience when using its motion controls. As we reported earlier this month, Nintendo introduced its new gaming machine, the Wii-U, at E3. Nintendo presented a peak into the new console capabilities, but left us with many questions regarding the gaming experience we might get.
Nevertheless, if you watch the press release closely, you will see that they seed many clues on their plans and intentions. They started the presentation of the Wii-U by asking how can we bring the 3DS experience to the living room. Later on they showed the 3DS and the Wii-U side by side when discussing the intention of several game developers to develop their future games for the 3DS/Wii-U platform. When looking at the platform side-by-side, the Wii-U looks like a bigger version of the 3DS. Last, EA Sport said that finally Nintendo will have a console in the living room that can fit the hard core gamers needs.
Therefore, it is safe to expect that we may get the 3DS experience in the living room using the Wii-U, but in high-definition. On the other hand, the Wii-U has some advantage over the 3DS console: (1) it can work with the Wii controllers, (2) it can work using the Wii-U screen only (no TV mode) and (3) the two screens are not attached together. It will be interesting to see how the game developers will use those capabilities for their games, while it means that those games won't be compatible with the 3DS. How the game developers will take advantage of the new platform, your guess is good as mine. What do you think?