We use affiliate links. If you buy something through the links on this page, we may earn a commission at no cost to you. Learn more.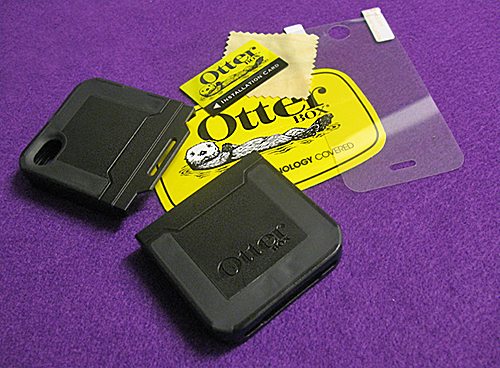 If you own an iPhone and have dropped it, did you have that moment of absolute panic just as it hit the ground? Depending on many factors, your iPhone was either OK, scratched, cracked or dead. Three out of these four possibilities are not good. I will admit, I am a klutz and a little – maybe a lot – paranoid about my iPhone 4 getting damaged in any way. The horror stories I hear and read about make me cringe.  So, I ALWAYS have a case on it. I know that cases never look as good as a naked iPhone and if I could be guaranteed mine would never get a scratch on it, I wouldn't use a case. But this is an imperfect world, so I happily ugly-up my iPhone to protect it. Lucky for us paranoids, that's where Otterbox comes in.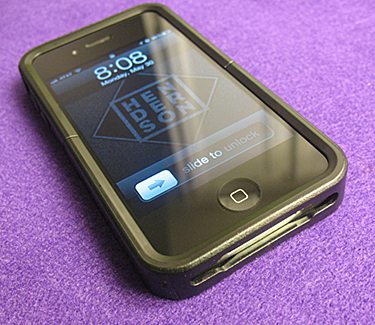 Otterbox has been making iPhone cases since the beginning and have many choices depending on your wallet and stress level. I have used both the Commuter and Defender cases and liked them both for different reasons. I prefer the Defender the most, but it hides the iPhone completely. In a recent review, I said the Defender reminds me of those thick-necked bodyguards you see around celebrities. Beauty surrounded by lots of beefy protection. The Commuter case shows off more of the iPhone but offers less protection.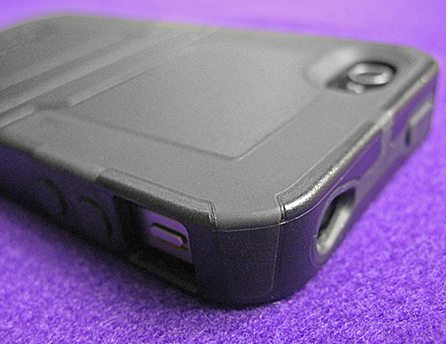 Otterbox has now developed a case that protects as well as the Commuter, but is much slimmer and looks much better. The Reflex case has what Otterbox calls crumple zones, which are similar in concept to bumpers on cars. If dropped, the Reflex absorbs the shock of impact by crumpling, then snapping back into place, leaving the iPhone unhurt. You can see this for yourself in slow-motion on the Otterbox website. It's pretty cool.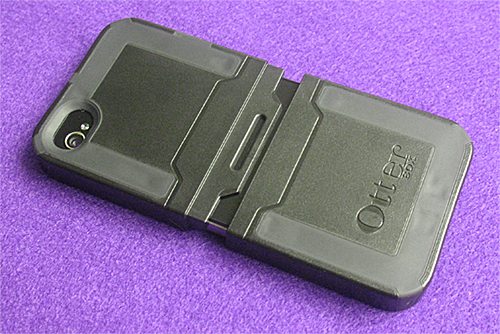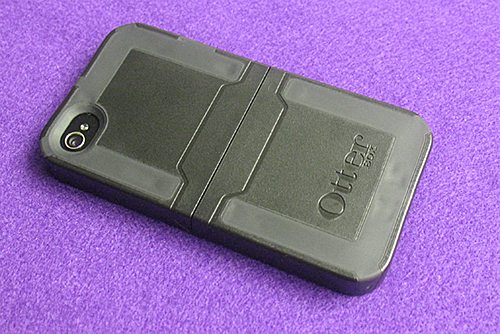 Like other Otterbox cases, the Reflex uses both rubber and hard plastic. The difference with the Reflex is that there is no assembly as with the Commuter and Defender. Just snap the two halves together and you're good to go. The plastic acts as a skeleton and the rubber provides shock protection and grip.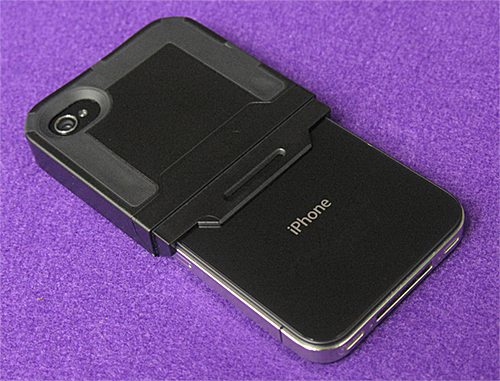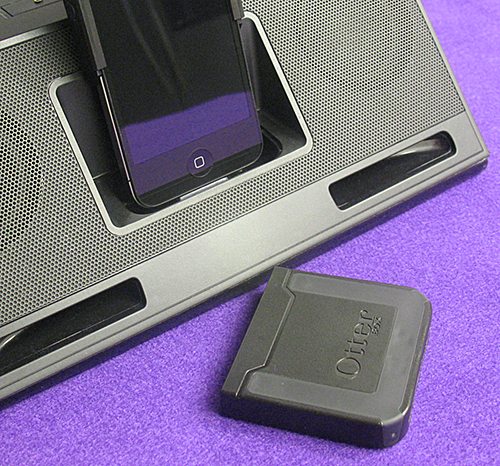 Using the Reflex couldn't be easier. Slide the iPhone into the top half and then slide on the bottom half until it clicks into place. When you need to dock the iPhone, just slide off the bottom half and dock. As easy and convenient as this is, I have a couple of issues with this. First, once I get a case on, I want to leave it on. I'm not a big fan of cases in more than one piece. Secondly, when you slide off the bottom half of the case for docking, you have half a case to place somewhere. I have a case from another company that is one piece and is thin enough to dock with just about anything with no problem. But that case does not protect as well. Now if the Reflex could protect as well as it does in one snap-on piece and be dockable, it would be the perfect case.
The docking port,  earbud port and silencer switch are not protected. The volume and on/off buttons as well as the iPhone's back glass are completely covered. Each of the four corners have those crumple zones mentioned earlier.
The Reflex comes with one screen protector (which I don't use). Speaking of screen protectors, I used oto have one for the back of the iPhone, but when I first used the Reflex, it peeled that protector right off. Oh, well.
While I am not so dumb as to try to see how many time I can drop my iPhone to test the Reflex, I have dropped it a couple of times on hard tile flooring while using the Reflex. My iPhone escaped perfectly – not a scratch. I shudder to think what could have happened without the Reflex.
The Reflex is Otterbox's most attractive iPhone case so far. It comes in four color choices – black, pink, blue and gray. Note that the color choices are for the plastic only, the rubber is black on all versions. The combination of rubber and plastic is designed tastefully and the workmanship is first-rate. But is it worth $45? Ask yourself: Do you think Apple would replace your iPhone just because you live in a world where accidents happen and well, you know, Apple is such a nice company who employ nice people who like you and feel really bad about that boo-boo on your iPhone?
There's your answer.
Product Information
Price:
$44.95 US
Manufacturer:
Otterbox
Requirements:
Pros:

Protects in a unique way with crumple zones
Very easy to use
No assembly required
Best looking Otterbox case

Cons:

Doesn't protect some parts of iPhone
Repeatedly sliding off bottom half to dock is a hassle