We use affiliate links. If you buy something through the links on this page, we may earn a commission at no cost to you. Learn more.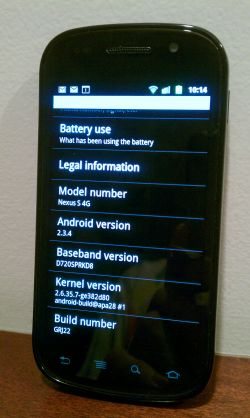 I've spent the last month using Sprint's Nexus S 4G Android smartphone from Samsung. As there has already been a lot written about the Nexus S 4G, this mini-review will be limited to my personal opinions about the device. The Nexus S is, summarily, a "pure Google" or "pure Android" phone, as there's absolutely zero 3rd-party software on top of the Gingerbread (Android 2.3.4) OS. No extras from Sprint or Samsung muddy up the experience.
Physically, the most immediately striking aspect of the Nexus S 4G is its heft…or lack thereof. Maybe I'm just too used to toting around giant phones weighing 6+ ounces, but at 4.6 ounces, the Nexus S feels like it weighs nothing at all. Helping that is Samsung's industrial design, which makes the middle of the phone, where you are most likely to feel the thickness, quite thin. The back is also rather attractive, in a minimalist sort of way.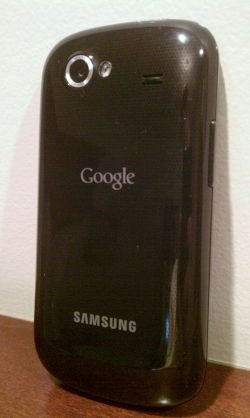 The next thing you notice is the screen. The Nexus S, like most of Samsung's top-end phones, features a 4″ Super-AMOLED curved-glass display pushing 480 x 800 pixels. Super-AMOLED is known for two things — amazing contrast (blacks are very black and whites are very bright) and superior power conservation — and the Nexus S exhibits both.  However, and maybe this is just my unit, but the screen looks overly pixelated to my eye. I can see the grid delineating the pixels pretty clearly…much more so than on the Samsung Droid Charge that I'm also reviewing. I don't know if this is a result of the curved "Countour Display" or not, but it's quite distressing. That said, the display's contrast and blacks are still darned impressive.
Beyond that, physically, it's a fairly nondescript Android slab phone. On the back is the 5MP/720p camera + LED flash, external speaker grille, and Google and Samsung logos. On the right side is the power button and on the left is the volume rocker. The bottom edge holds the headphone jack and microUSB port. On the face is the screen, speaker, and front-facing VGA camera. Inside is a middle-of-the-road 1500 mAh battery, a 1GHz Samsung Hummingbird CPU, and 16GB of flash storage.
Two hardware features that make the Nexus S notable are the 4G WiMax radio (plus hotspot functionality for up to 6 devices) and the inclusion of NFC (near-field communications) circuitry, which is essential for tinkering with Google's nascent Wallet mobile payment system. Features notable only due to their absence include a MicroSD card slot, a dedicated camera shutter button, and HDMI output. So, hardware-wise, the Nexus S 4G is far from your "everything but the kitchen sink" superphone. In fact, at this point, it's almost shocking that a "pure Android" phone like the Nexus S doesn't have a dual-core processor in it. But I digress.
When you turn on the phone, you're immediately presented with 100% Android 2.3.4. From the lock screen to the standard Nexus live wallpaper to the new Gingerbread 3D-ish app launcher, it's pure Google. The app launcher seems to invoke a love-or-hate reaction; either you like the effect (which reminds me of a garage door going up and down) or you hate it. If you're used to some of the better OEM layers, such as HTC's increasingly wonderful Sense UI, then the Nexus S will seem a little spartan. Gingerbread 2.3.4 doesn't have a lot of innovative new UI elements, so it's not very different from Froyo (2.2). The upside of not having that 3rd-party UI overhead is that you get a device that feels exceptionally snappy and responsive, especially for a device with a last-generation CPU (albeit one with a very capable GPU).
As benchmarks go, the Nexus S performs very well. Its screen handles 5-point multitouch. Linpack results in 14-14.5 MFLOPS. NenaMark churns out an impressive 51.5-51.7 fps. And, finally, it earned a 1404 in Quadrant Standard, which is quite decent. Granted, benchmarks aren't perfect indicators, but these results do suggest that the Nexus S 4G isn't going to have trouble with most any computing task you throw at it.
As far as daily use, battery life is the biggest question mark. Like many Samsung devices seem to, it got a little better battery life than I expected. As long as I kept the 4G radio off, the Nexus S had no trouble going a normal workday and making it to bedtime before needing to be plugged in. Of course, YMMV. It fits great in my pocket and the combination of Sprint's 4G (with backup to a reasonably quick and ubiquitous 3G), Wi-Fi hotspot, and 802.11n make it easy to get fast data in nearly any situation.