We use affiliate links. If you buy something through the links on this page, we may earn a commission at no cost to you. Learn more.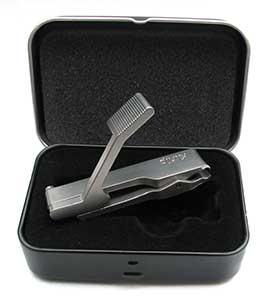 If you could reinvent an often used product to make it better, which product would it be? Are fingernail clippers at the top of your list? They were for the folks that are offering the new Klhip Ultimate Nail Clippers. They have taken the nail cutting device that we've all used for years and brought them into the 21st century. The question is though, did the lowly nail clipper need to be reinvented in the first place? Let's see…
Note: The images in this review are clickable. Click to see a larger view to see more detail.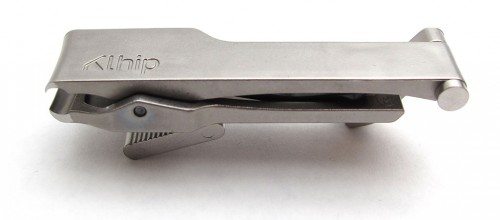 Klhip nail clippers are made in the USA from surgical stainless steel and have a natural satin finish. At first glance you might not even recognize them for their intended purpose. That's mainly due to the fact that like traditional nail clippers, Klhip clippers have to be oriented or opened before you can use them.

The clipping lever rotates from under the clippers to the top.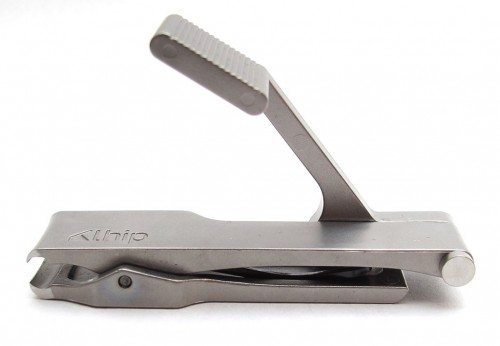 Once fully rotated, it's easier to see what their function is. You have to admit, that the Klhip looks pretty cool. Very industrial.
They are made very well and I don't believe they would fall apart like traditional clippers sometimes do.
Never miss one of our posts again. Sent MON, WED, and FRI with the latest gadget reviews and news!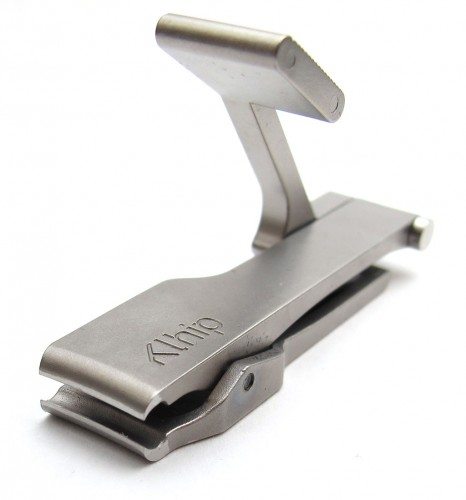 They have a single cutting blade instead of dual cutting blades like traditional clippers. This is supposed to help keep the blade sharp for a 'lifetime' of use. There is no definition of what Klhip considers lifetime use though and as far as I can tell, there's no warranty on these clippers.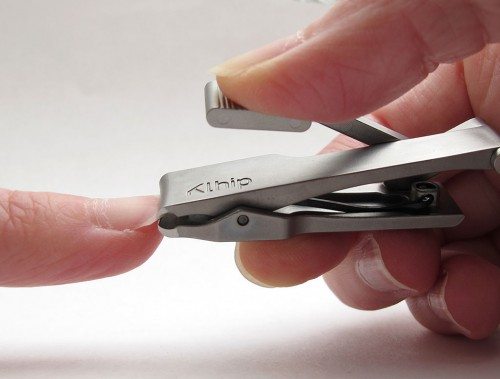 Using these clippers isn't much different than using traditional clippers. You put your fingernail between the blades and press the lever to cut the nail. The main difference is that the lever is pushed towards the blade instead of towards the back. Do Klhip clippers cut nails easier or better than traditional clippers? I thought they would, but from my experience so far, there really isn't THAT much difference. I let my nails grow for a couple weeks and clipped one hand with a brand new pair of $3 CVS traditional clippers and one hand with Klhip clippers. I have to admit that I prefer the cheapo CVS clippers. Although they tend to cause the clippings to fly around more than the Klhips do, I feel like I have more control with the traditional clippers. I don't know if it's just that I'm used to them or what, but I think it takes longer to clip my nails with the Klhips because the blade is much straighter than the more curved blade of the traditional clippers. So it seems that it takes more time to sculpt my curved nails.
Yes, Klhip clippers are made very well and I think they would last forever as far as the mechanics. I can't comment on how long the sharpness of the blade would last though. Paying $70 for one pair of clippers is not something I would do when I could buy a brand new pair of $3 clippers every year or so for 23 years for the same money and always have sharp pair. Their price is just too out of scope as far as I'm concerned. I think I'll be sticking with old school clippers for the foreseeable future.
Product Information
Price:
$70 with tin case, $95 with leather case
Manufacturer:
Klhip
Pros:

Interesting design
Clippings don't shoot across the room

Cons:

Too expensive
No lifetime warranty
Blade too straight