We use affiliate links. If you buy something through the links on this page, we may earn a commission at no cost to you. Learn more.
This is a Sponsored post written by me on behalf of OgilvyInteractive for SocialSpark. All opinions are 100% mine.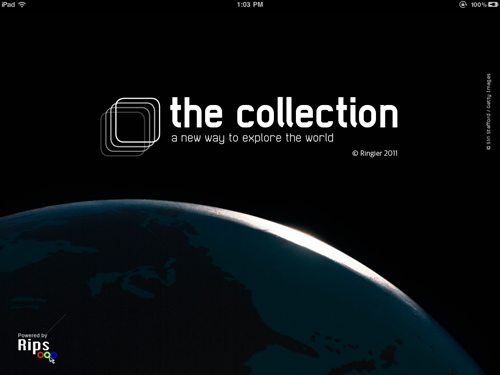 No matter how busy you are, it's very important to keep up with current events.  You can watch the news or read a newspaper, but those often don't give you really in-depth information about any one topic.  You often have a few minutes here or there while waiting on line or for an appointment that could be used for catching up, but you don't have a TV or newspaper handy in most of those situations.  If you have an iPad, there's a new app that can help you stay current.  The Collection from L'Hebdo is a great monthly "appazine" that will be with you whenever you have a moment.  Learn more about The Collection after the jump.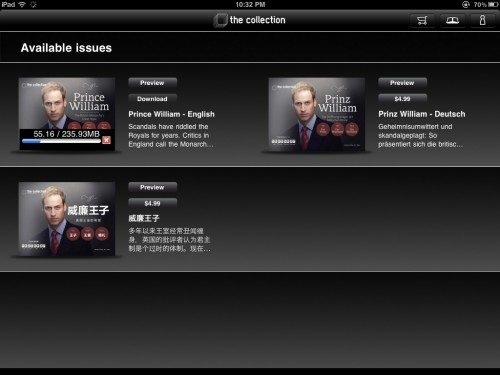 Each month, The Collection will take an in-depth look at a globally relevant current topic.  Each issue of the appazine is available as an in-app purchase for $4.99.  The Collection is the first app to offer content in English, German, and Chinese, simultaneously.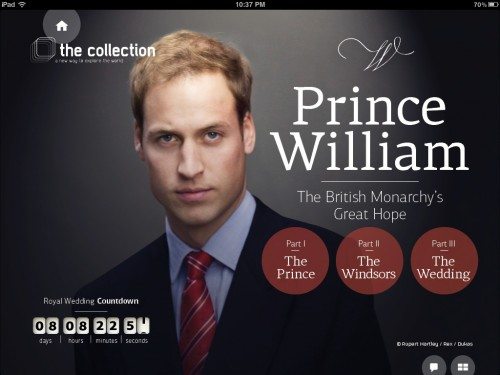 This month, the topic is the British royal family, their history, and the wedding of Prince William and Kate Middleton.  The Collection lets you explore Prince William's life, the Windsors and their history, and the details of the wedding.  There's even a countdown clock ticking off the seconds to the big day.  Pictures, articles, audio, and videos convey the information you need.  Inter-active elements – like panoramic photography, 3D digital animation, creative morphing – make the experience more entertaining.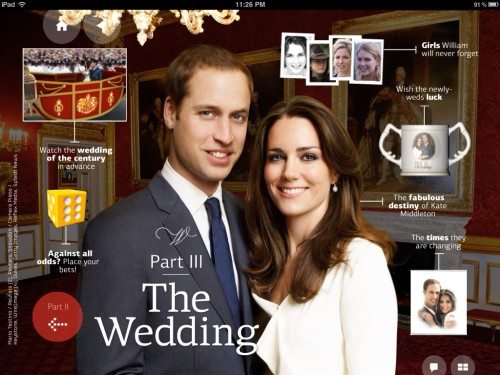 The Collection app for iPad and iPad 2 is available now in the iTunes app store.  The app is free, and there is a free preview available for each language.  Download The Collection and see how easy it can be to gather in-depth information for today's hottest topics.